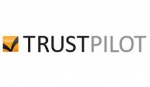 Founded by a passionate team of international entrepreneurs, Trustpilot exists today to deliver top notch customer experiences via our community driven review platform. We help companies proactively collect reviews and get real insight straight from the people who matter most, their customers.

Originally founded in Denmark, Trustpilot has customers in 65 countries and counting, developing strong positions in Scandinavia, the US, the UK, France, Germany and the Netherlands. With offices in Copenhagen, New York, London, Berlin, Melbourne and Denver, CO, Trustpilot's 450+ employees represent 40 different nationalities.
Overview:
The Account Development Representative (ADR) is a position that provides training on the fundamentals of Software Sales and ideally looks to promote our employees into full closing roles as Account Executives. We are looking for competitive, energetic and most of all motivated people who want to jump start their sales career by building the foundation of what it takes to be a top sales performer.
ADR's are driven and competitive individuals who focus on generating and qualifying new business opportunities for our sales team. We are looking for hardworking people to discover and pique the interest of C Level executives of the eCommerce businesses we sell to and who will benefit from our product.
Successful candidates must have a strong work ethic, passion to be part of Trustpilot, and the drive to not only meet but exceed sales targets. Working closely with our Management team and our Senior Sales people will give you the opportunity to develop and continue to develop your career in sales. You will learn from the best by working alongside the top performers on the sales team along with sales leadership. Self- motivated individuals looking to build a solid foundation in software sales are an ideal fit for this position.
Responsibilities:
Prospect and identify clients to contact via cold calling and email outreach

Research prospects and identify stakeholders in order to generate interest and create rapport

Manage expectations and overcome objections

Maintain an organized pipeline and activity records using Salesforce.com

Reach and exceed key performance indicators including

calls scheduled, calls completed

,

qualified opportunities and deals won from your meetings.

Develop skills necessary for promotion into a full, closing role
Ideal Fit:
Entry level to 1 year of

sales or professional

experience

4-year college degree required

A strong interest in building a career in sales

Entrepreneurial mindset - eager to advance through clearly defined learning and earning paths

Self disciplined, organized and ambitious. Able to consistently hit daily and monthly objectives

Go-getter attitude that displays initiative and persistence, all with a competitive drive

Positive and energetic attitude with exceptional communication skills

Resilience, perseverance, and the ability to overcome objections a must

Ability to work in a high-energy, sales-team environment

Cold calling, sales training and Salesforce.com experience is a plus but not required
We Offer:
Ongoing training, development and support for a career in technology sales

The opportunity to be a key player at a rapidly expanding global technology company

Full benefits & 401k

Paid family leave

Commuter Benefits

Free lunch Fridays and bagel Mondays

Social clubs and sponsored activities

Snacks, ping pong, foosball, darts, etc.
Read a real life ADR promotion success story Here. Also check out our office on The Muse!
Founded in 2007 by CEO Peter Holten Mühlmann, Trustpilot is a global, multi-language review community that builds trust and transparency between consumers and businesses. Currently boasting more than 14 million consumer reviews of 115,000 businesses, Trustpilot produces a TrustScore for businesses based on recent reviews. Every day, more than 10,000 consumers sign up on Trustpilot, and every month, 500,000 new reviews are posted on the community.
Trustpilot has customers in 65 countries and has developed strong positions in Denmark, Sweden, the U.K., France, Italy, Germany and the Netherlands, as well as the U.S. The company is located in New York, London, Copenhagen and Melbourne, and its employee base has increased from 168 people in 2013 to its current count of more than 450 employees representing 40 nationalities.
#LI
Company Reviews
I came to Trustpilot after working in the Finance world and the transition has been a great experience for me. I had to wear a suit to work every day in my last job so Trustpilot's atmosphere was a welcomed change from a cultural stand point. I was also happily surprised that the skills I learned in Finance applied so well to Trustpilot's sales model. Whether it's positioning a financial plan for someone or explaining our software platform, it all comes down to showcasing the value, so I was able to hit the ground running right from the start. All in all I'm really looking forward to the future here, and the potential Trustpilot offers

Matt Herlihy
Senior Account Executive
at Trustpilot
I've been with Trustpilot for over two years and its been amazing to see the progress we've made in such a short amount of time but what makes Trustpilot so special is the people. The NYC and Denver teams work extremely hard and truly care about the well-being of the company, each other, and our customers. This is definitely a place where you can make close friends and have a lot of fun while at work and there are plenty of opportunities to work on meaningful projects that will have a major impact on the business.

Lauren Lowman
Director of Demand Generation
at Trustpilot
Find more startup and tech jobs in NYC