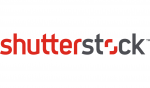 Shutterstock, Inc. operates an online marketplace for commercial digital images, videos and music. We offer various photographs covering various subjects, such as animals/wildlife, the arts, backgrounds/textures, beauty/fashion, buildings/landmarks, business/finance, celebrities, education, food and drink, healthcare/medical, holidays, nature, objects, people, religion, science, sports/recreation, technology, and transportation; illustrations and vector art images; and video footage for users engaged in producing video advertisements, commercial motion pictures, television programming, video games, interactive applications, and other video-based media. We provide products for users to enhance their visual communications, such as websites, digital and print marketing materials, corporate communications, books, publications, and video content. We also license commercial digital imagery to our customers; and offers online learning platform for digital professionals. We serve business customers, marketing agencies, and media organizations in North America, Europe, and internationally.

We offer excellent employee benefits including medical, dental, vision, retirement, discounted corporate gym memberships, tuition assistance plans, and pre-tax transit check programs. Join a fast-growing company that is already a leader in this dynamic industry!
The Opportunity:
Shutterstock is growing by leaps and bounds and our data is too! We are looking for an ambitious data analyst to support and optimize our rapid business growth. The successful candidate will have eCommerce and A/B testing experience, as well as a strong understanding of metrics and our business structure. Great candidates will be able to understand the big picture needs of a publicly traded international eCommerce business so as to deliver information with speed, accuracy, and clarity. The position will work within a group of highly motivated analysts, marketers, product managers, UX designers, and engineers to generate actionable analysis to then empower data-driven decisions.
Responsibilities:
Lead and perform data analysis to evaluate tests, measure test effectiveness

Read test result using Optimizely reporting tool, generate back-end measurement reports

Work with Testing Director to identify areas of growth through test data analysis

Share analysis of test result with business stakeholders and provide recommendations

Co-lead brainstorm session with business stakeholders to generate testing ideas. Collect testing requirements and test hypothesis based ideas from brainstorm session.

Conduct analysis to provide insights for prioritization of test ideas

Create test documentations
Requirements:
Proficient in SQL, experience using R and other programming languages a plus.

Experience using Tableau

Excellent analytical skills with solid knowledge of A/B testing and measurement experience

eCommerce experience, and understand consumer websites and marketing

BS/BA in Statistics, Math, Physics, Engineering, Economics, or other quantitative field. Master degree is preferred

Exposure to Web Analytics platforms such as Google Analytics is preferred

Experience using testing platform, such as Optimizely, a plus

Strong Excel data analytics skills, ability to use MS Office products

Good communication skills, including report writing and presentation of results, ability to communicate the results of analyses in a clear and effective manner

Ability to initiate and drive projects to completion with minimal guidance

Preferred experience with an eCommerce company.

Experience with test / measurement tools

Experience with large data sets and distributed computing (Hive/Hadoop) a plus.
About Shutterstock:
Shutterstock, a global technology company, has created the largest and most vibrant two-sided marketplace for creative professionals to license content - including images, videos, and music - as well as innovative tools that power the creative process.
The company has expanded its portfolio to include Bigstock, a value-oriented stock media agency; PremiumBeat, a curated royalty-free music library; Rex Features, a premier source of editorial images for the world's media; and Webdam, a cloud-based digital asset management platform for businesses, as well as Offset, a high-end image collection.
For more information, please visit www.shutterstock.com, follow Shutterstock on Twitter, Facebook and Instagram.
Equal Opportunity Employer, M/F/D/V
Find more startup and tech jobs in NYC