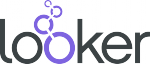 Data Driven, together!

With Looker, the power of the platform meets the power of your people. Our unique intelligence environment makes it easy for data analysts to create and curate custom data experiences—so they can give everyone in the business the freedom to explore the data that matters to them, in the context that makes it truly meaningful.
Professional Services Consultant - NYC
at Looker
Looker is on a mission to bring better insights and data-driven decisions to every business. Everything we do is aimed at making sure our customers love every aspect of Looker, from our products and technologies to our ease of doing business and our support. We are looking for curiously brilliant individuals to join our team as we reinvent data analytics. Get data-driven and see yourself at Looker.
Looker is seeking a solutions and implementations consultant to join our professional services practice. In this role, you will work with customers as a critical participant in their Looker journey. It will require you to understand their data landscape and needs to provide guidance on rolling out Looker in their organization. This includes designing data models on top of their SQL database(s) in our Looker Modeling Language (LookML), optimizing for performance, visualizing analysis among other areas of our product. You will also lead trainings for data analysts and business end users. You will also help shape the product and direction of the company by communicating market needs, customer issues and opportunities back to the sales, product and engineering teams.
WHAT WE NEED YOU TO DO
Assess analytics use cases for various teams within the customer organization
Train customers on Lookers various features and LookML
Guide customers on developing and governing a data model around stated use cases to capture business rules and SQL logic
Take a consultative role and guide clients on SQL transformations, rethinking the approach of certain KPIs, API integration, scale and other technical concepts
Onboard various users including developers, data architects, business users, and IT professionals
Provide recommendations to customers to ensure their long term success with Looker
Work with Sales and Success teams to understand, document and transition knowledge, thus providing a best in class experience to customers throughout their Looker journey
Document and communicate product feedback in order to improve user experience
WHAT YOU BRING TO LOOKER
3+ years of software implementation/services experience, preferably in the BI/Consulting space
A passion for exploring data and extracting valuable insights
Expertise designing and building Business Intelligence solutions with tools such as Looker, Tableau, Qlikview, Chart.io, Sisense, Periscope, PowerBI or Spotfire
Proven analytical, problem solving, and troubleshooting expertise
Proficiency in SQL, preferably across a number of dialects (we commonly write MySQL, PostgreSQL, Redshift, Snowflake, and Google BigQuery)
Experience training both technical and non-technical users
Ability to travel up to 10%
NICE TO HAVES
Troubleshooting operations or quality issues
Optimizing database/query performance
Business intelligence tools with a physical model (e.g., Microstrategy, Business Objects, Cognos)
Developer tools/workflow (e.g. git/github, linux, SSH)
AWS ecosystem (EC2, S3, RDS)
Analytics requirements gathering
Programming languages (e.g. Python, Ruby, Javascript)
Project management or Agile development
A LITTLE MORE ABOUT LOOKER
Looker is a complete data platform that offers data analytics and business insights to every department, and easily integrates into applications to deliver data directly into the decision-making process. The company is powering data-driven cultures at more than 1000 industry-leading and innovative companies such as Sony, Amazon, The Economist, Kohler, Etsy, Lyft and Kickstarter. The company is headquartered in Santa Cruz, California, with offices in San Francisco, New York, London and Dublin, Ireland. Investors include CapitalG, Kleiner Perkins Caufield & Byers, Meritech Capital Partners, Redpoint Ventures, First Round Capital, Sapphire Ventures and Goldman Sachs. For more information, connect with us on LinkedIn, Twitter, Facebook and YouTube or visit Looker.com. Looker aspires to be a workplace that is not only free of discrimination, but one that fosters inclusion and belonging. We strongly believe that diversity of experience, perspective, and background lead to a better environment for our employees and a better product for our users. We encourage like-minded individuals to join us in changing the way businesses use data.
Find more startup and tech jobs in NYC