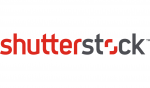 Shutterstock, Inc. operates an online marketplace for commercial digital images, videos and music. We offer various photographs covering various subjects, such as animals/wildlife, the arts, backgrounds/textures, beauty/fashion, buildings/landmarks, business/finance, celebrities, education, food and drink, healthcare/medical, holidays, nature, objects, people, religion, science, sports/recreation, technology, and transportation; illustrations and vector art images; and video footage for users engaged in producing video advertisements, commercial motion pictures, television programming, video games, interactive applications, and other video-based media. We provide products for users to enhance their visual communications, such as websites, digital and print marketing materials, corporate communications, books, publications, and video content. We also license commercial digital imagery to our customers; and offers online learning platform for digital professionals. We serve business customers, marketing agencies, and media organizations in North America, Europe, and internationally.

We offer excellent employee benefits including medical, dental, vision, retirement, discounted corporate gym memberships, tuition assistance plans, and pre-tax transit check programs. Join a fast-growing company that is already a leader in this dynamic industry!
Shutterstock is looking for a talented Senior Designer who lives for pushing great creative and has the portfolio to prove it. Working in collaboration with our Empire State Building-based team of designers and writers, this candidate will be counted on to lead design on a variety of initiatives from infographics to brand collateral. This role will report to a marketing Art Director and will work closely with the broader marketing and sales teams to keep Shutterstock growing fast, innovating and staying at the forefront of our industry.
Responsibilities
Create stunning designs and concepts for a variety of online and offline projects (e.g., event design, infographics, ad campaigns, sales sheets, landing pages, etc.), under the guidance of an Art Director

Occasionally contribute to production work (e.g., resizing banner and print ads, presentation refinement, etc.)

Ensure timely and accurate project deliverables

Collaborate with broader creative team, including copywriting, to execute projects

Mentor junior design team members

Remain current with industry best practices and apply them to the development of creative
Requirements
An impressive portfolio showcasing strong, integrated brand creative

Outstanding sense of typography and layout across a variety of mediums

5+ years of experience working at an agency or as part of an in-house marketing team

Ability to think conceptually

Excellent collaboration skills

Expertise with the Adobe Creative Suite

Ability to learn new tools quickly and determine how they can best support creative execution

Ability to juggle multiple projects while meeting demanding deadlines, producing high quality work, and projecting a positive attitude

Bachelor's degree or equivalent experience in a related field
About Shutterstock:
Shutterstock, Inc. (NYSE: SSTK), is a leading global provider of high-quality licensed photographs, vectors, illustrations, videos and music to businesses, marketing agencies and media organizations around the world. Working with its growing community of over 100,000 contributors, Shutterstock adds hundreds of thousands of images each week, and currently has more than 80 million images and nearly 4 million video clips available.
Headquartered in New York City, with offices in Amsterdam, Berlin, Chicago, Dallas, Denver, London, Los Angeles, Montreal, Paris, San Francisco, and Silicon Valley, Shutterstock has customers in more than 150 countries. The company also owns Bigstock, a value-oriented stock media agency; Offset, a high-end image collection; PremiumBeat a curated royalty-free music library; Rex Features, a premier source of editorial images for the world's media; and WebDAM, a cloud-based digital asset management service for businesses.
For more information, please visit www.shutterstock.com and follow Shutterstock on Twitter and on Facebook.w Shutterstock on Twitter and on Facebook.
Find more startup and tech jobs in NYC