How do you get through to a prospect who's already answered multiple other marketing calls that day? In the saturated healthcare market, the hurdle for salespeople isn't necessarily proving a product's worth — it's getting someone to listen.
Doctor.com is a platform that helps doctors improve their online presence and interact with new and existing patients. The value proposition is obvious: doctors can attract more clients and increase credibility. Less obvious is whether they'll accept their call. 
Over time, this sales team discovered that the answer lies in confidence and expertise — and a healthy dose of persistence. We met with the team to find out more.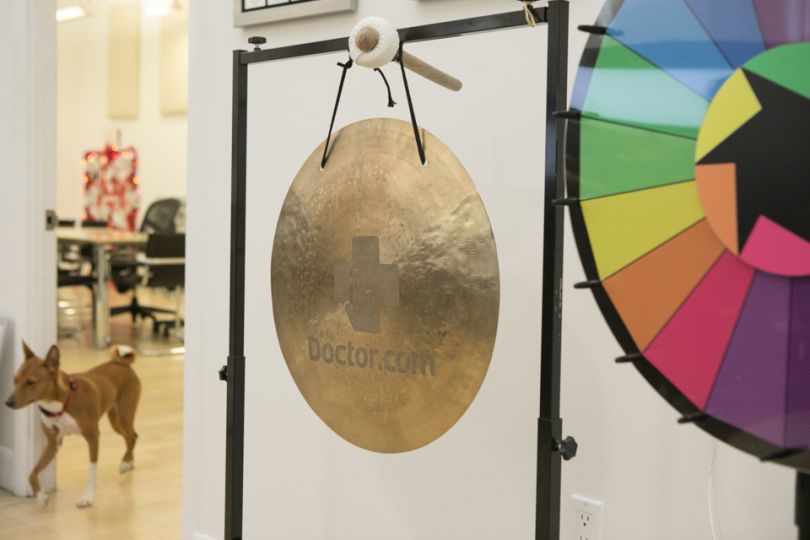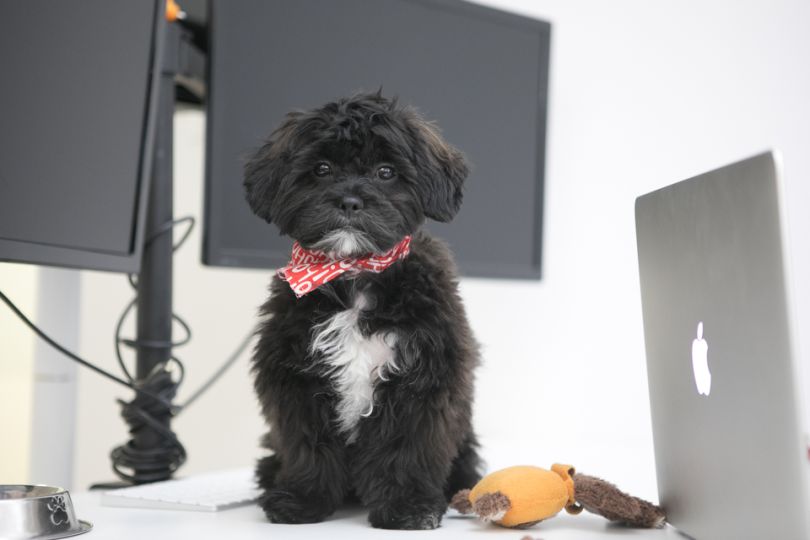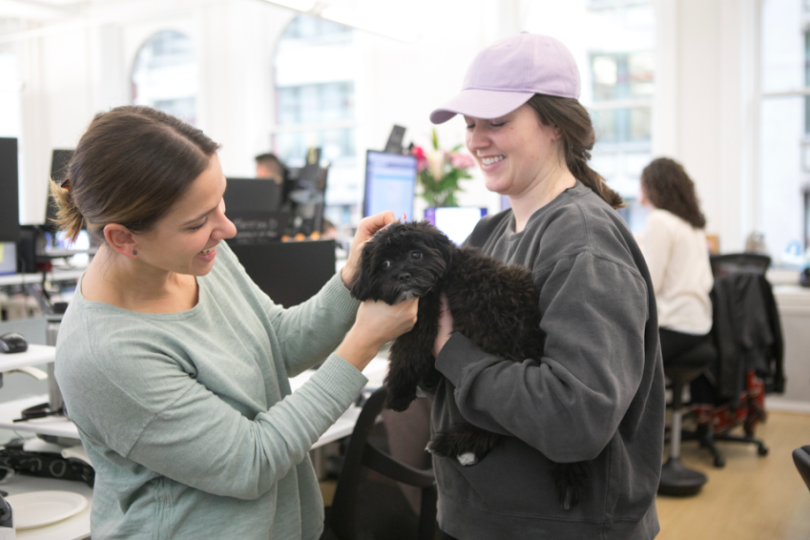 FOUNDED: 2012.
EMPLOYEES: 130 national employees and 79 local.
WHAT THEY DO: Doctor.com helps healthcare organizations deliver a better customer experience along the patient journey. Its technology integrates provider data warehousing, web-wide listings management, reputation insights, universal online scheduling and patient communications. 
WHERE THEY DO IT: In an open-concept office just outside of Union Square.
WHO FOR: Thousands of healthcare organizations, including more than 200 hospitals and health systems and over 20,000 private practices.
IDEAL CANDIDATE: A team player who's self-motivated, resilient and goal-oriented.
HEY BABY: The office isn't exclusive to adults — or even people in general. It's baby- and pet-friendly, with frequent cute and furry visitors popping in to say hello.
BUDDY SYSTEM: All newbies are paired with a mentor to make sure the onboarding process is easy and comfortable.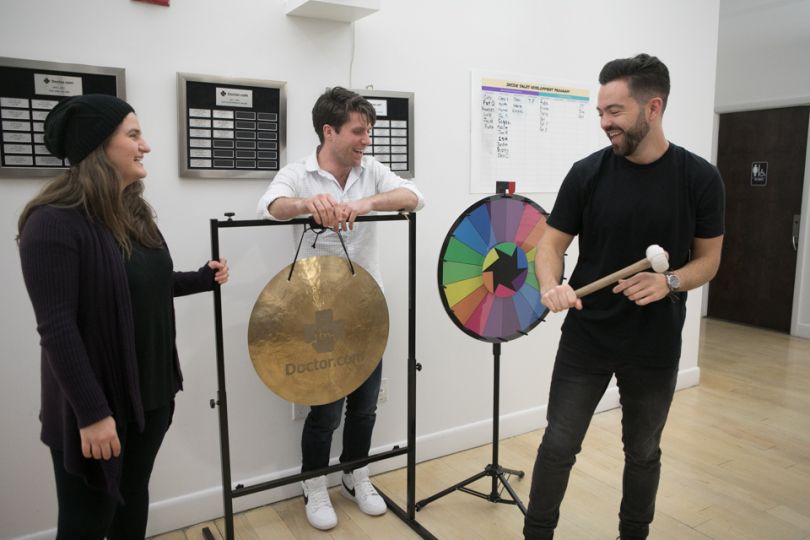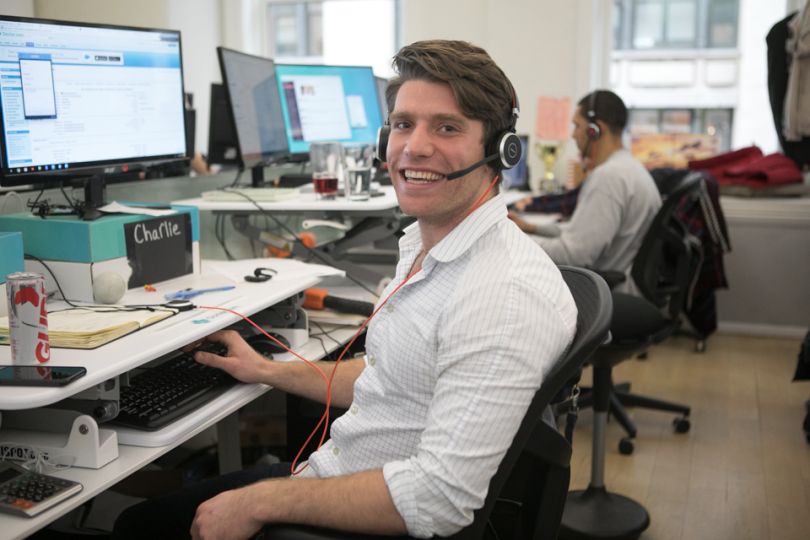 What's a typical day like for you? 
Charlie Diebolt, inside sales consultant: Every day, I try to figure out who the top targets are, and start making calls based on priority. I also spend a big part of my day leveraging my own network and talking to people who know someone who found success with our product. A lot of the job is just putting the pieces together.
What are some challenges you face that are unique to the healthcare industry?
Diebolt: Doctors can be slow to change. They don't ever want to be the first person to adopt a new technology or process, and they don't ever want to be the last. But that's good because it gives us as salespeople an opportunity to really change someone's business for the better. Once someone works with us, we can make them a lot more money than they were making before.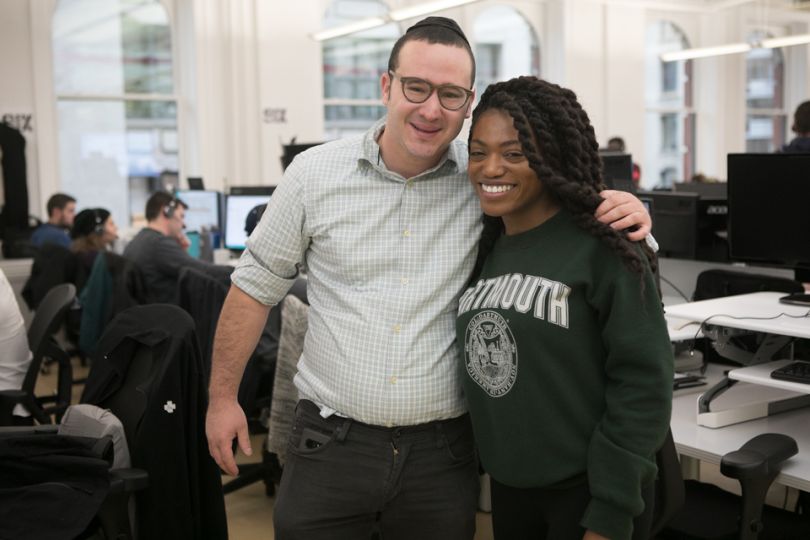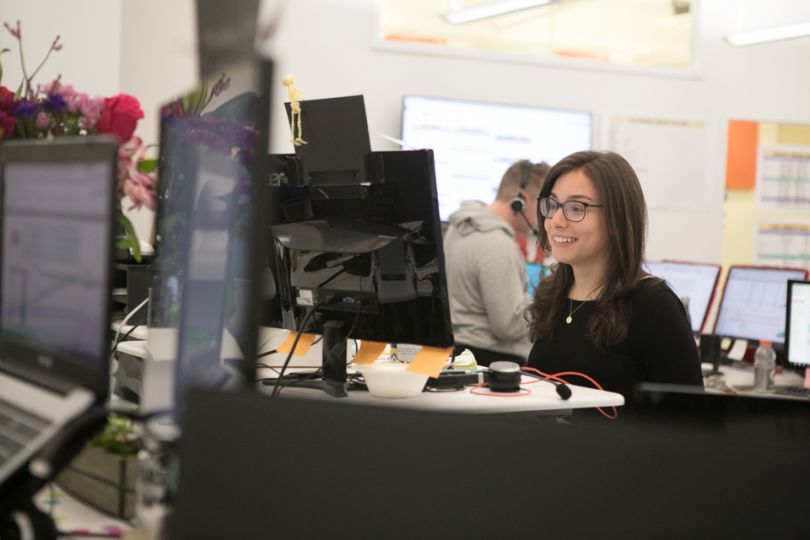 What makes someone successful here? 
Valerie Giustino, sales development representative: Confidence. Doctors are actually trained to talk authoritatively to their patients, so they use that everywhere they go. You have to learn how to control the conversation.
Morgan Johnson, manager, sales development: Relentlessness. You can't let one bad experience get to you. I've had a bad experience with a prospect who ended up closing a month later because I decided to call them again. People on this team need to be resilient and never give up.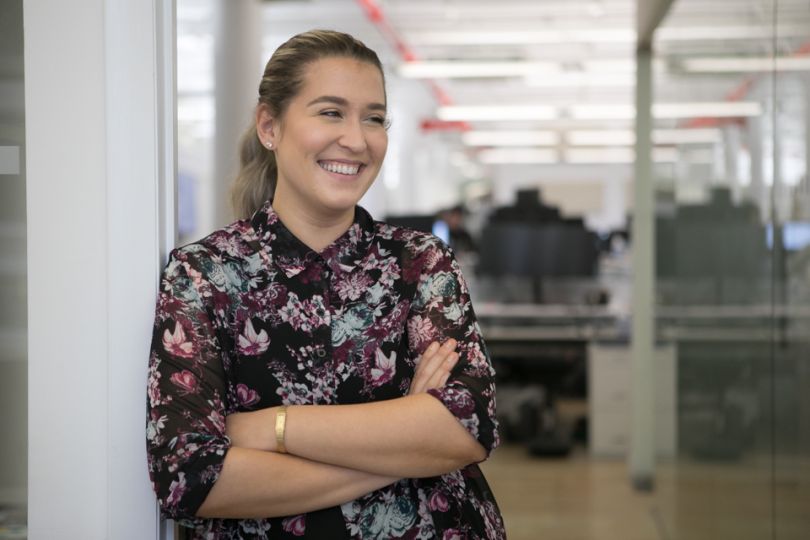 How much industry knowledge does someone need before joining the team?
Johnson: For the first level, I would say none. As long as you're a fast learner, you're determined and want to learn, you'll be fine.
Giustino: I agree. You don't need to have it when you're coming in, but developing it is definitely important. Knowing what you're talking about gives you the confidence to make calls and have a natural conversation with doctors. 
Kendrec Ferrara, sales development representative: I'd say the most important thing is really just being a good salesperson. Positioning questions in the right way is ultimately what's going to make all the difference.  
How does the company help everyone work together well? 
Ferrara: We've implemented a mentor program where you're paired up with a less experienced person. If they need help, they come to you before they go to their manager. If somebody has a question, there's always someone to answer it — nobody ever gets stuck.
Giustino: A team mentality is very encouraged here. I think that's probably one of my favorite parts about this place. If you notice that someone is struggling, we're all about just making sure that we're there for them, helping them out.
Diebolt: We all hold each other to high standards. I think by nature, salespeople are not people pleasers. If someone's not doing something they should be doing, or if there's something they could be doing better, we'll call each other out.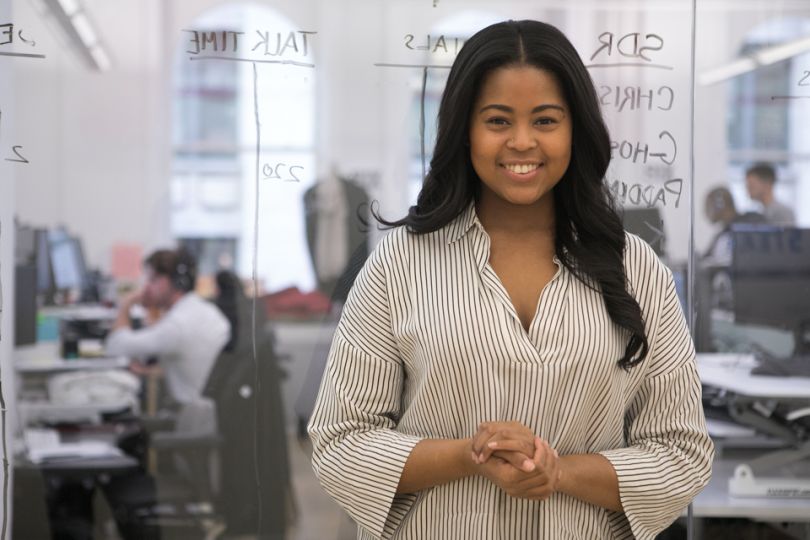 What are some fun things you do as a team?
Johnson: We have a lot of game nights and happy hours. We also just implemented our first-ever "Color Wars," which is a team-wide competition that takes into account things like dials, talk time, scheduled demos and so on. The team is broken up into smaller groups or "colors," and the winning team gets a lavish night out on the town. 
But it's not just work-related — we also do fun things like a physical challenge and talent show. Everyone's really invested in it, and it's a ton of fun.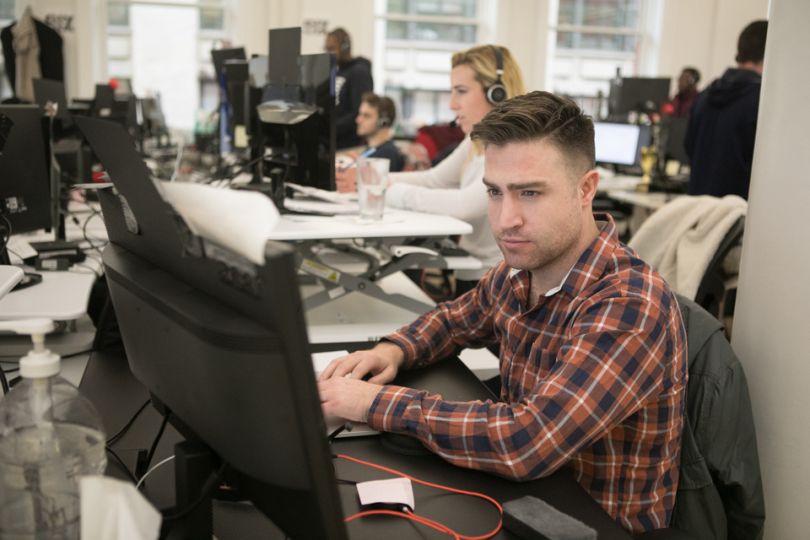 Did this role turn out to be what you had expected?
Giustino: Yes and no — yes in the sense that I knew what I was getting into with the actual job expectations, and no in the sense that I would gain so much more. I don't want to be corny, but it really feels like a family in here, and I didn't expect to get the friendships that I did.
Johnson: I would say it definitely is what I expected in terms of day-to-day expectations, but I didn't expect the leadership team to be who they are. I've been in companies where you're just told what you have to do. Our CEO will just come sit down and have a conversation with each of us. The leadership team is very friendly and approachable. 
If someone on the team were to say they were burnt out, how would you help coach them through?
Johnson: I would try to dig a little bit deeper about what's actually bothering them — what's actually burning them out. Then I would try to walk them through the positive things that they should focus on. Here, we're big on "Positive Mental Attitude," so focusing on the good and not getting hung up on the bad is crucial to staying engaged.
It's also helpful to provide a view into some of the stuff that upper management is doing to fix certain issues. I think a combination of all those things would really ensure that we can rally and work it out together.