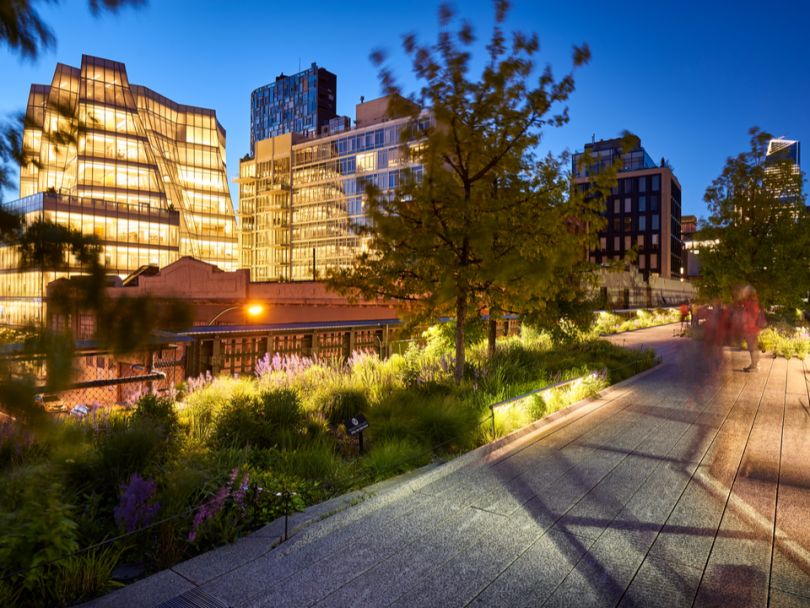 The City of New York wants step into the future and make high-speed, low-cost 5G internet accessible in all five boroughs. Transforming such a densely-populated, fast-paced city into a connected hub of the future will be no easy task, but NYC's tech companies have proven up for the challenge.
On Wednesday, Mayor de Blasio's office announced a moonshot challenge to get New York City on the 5G grid. You'll want to keep your day job even if you have a groundbreaking blueprint tucked away on your hard drive, as three finalists for the challenge have already been announced.
Neutral Connect Networks LLC, Fiberless Networks, and Edge Fibernet are all operating within their wheelhouse, as wireless connectivity is their specialty. Who will come out on top, though, remains to be determined.
Next up in the challenge, these three companies will set up shop on Governor's Island, where they will attempt to transform their connectivity proposals into reality. The winning company (if there is one) will have their 5G connectivity plan made available to use by all visitors to Governor's Island in the coming year.
If that stage proves fruitful, who knows? Soon all of New York City could be operating at 5G speeds.
While the success of this challenge could certainly put the city on the map as one of the most tech-friendly municipalities in the world, the Mayor's office explains that the inspiration for the challenge has a more equitable backbone.
"Internet access is now a critical link to economic opportunity," said James Patchett, New York City Economic Development Corporation president and CEO, in a statement. "This challenge will propel new connectivity solutions into New York City's ecosystem, both improving the experience at Governors Island and moving the needle on equitable high speed internet access for all New Yorkers."
In 2016, the United Nations established that internet access is a human right, and therefore responsible governments should take measures to ensure it is made available to all. New York City has stepped up to the plate in recent years, providing WiFi access in subway stations and through LinkNYC hotspots peppered throughout the city. This latest challenge is simply the next step toward making this right a reality.