While no successful tech company could be founded without a great team, a bright idea and a little spark of genius, what truly goes into building the foundations of a company varies greatly from brand to brand.
Built In NYC caught up with some of New York City's tech leaders to learn exactly what went into the founding of their companies, and how the seeds they planted in the early days grew into the flourishing organizations they are today.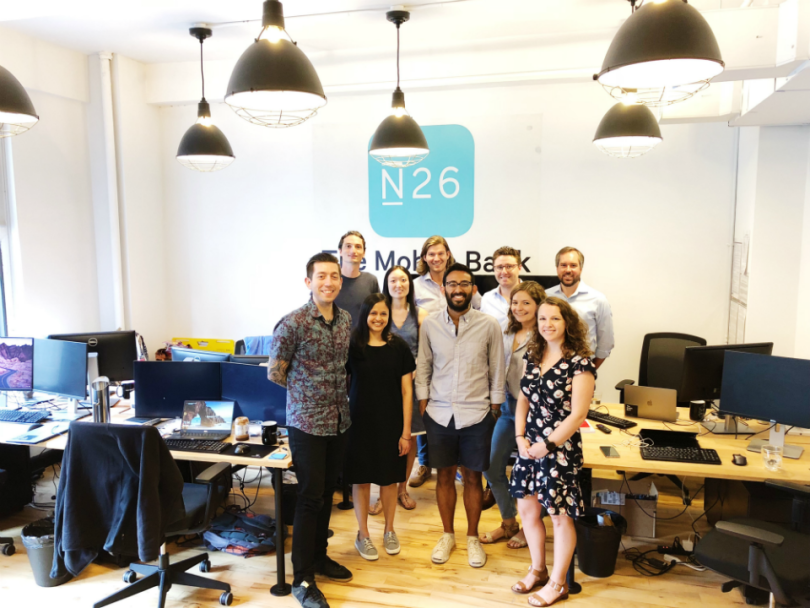 With over 1 million customers already based in Europe, N26 is leading a straightforward, mobile-friendly banking revolution. U.S. CEO Nicolas Kopp explains how his team engineered the banking experience of the future.
How did N26 come to be?
N26 was founded in 2013 by Valentin Stalf and Maximilian Tayenthal, who wanted to build a mobile-first retail bank that's simple, transparent and designed for today's digital lifestyles. The original concept was actually a mobile banking app for teenagers that parents could also access to teach their kids about budgeting and personal finance. When it soon became clear that the product could benefit a wider group of individuals, the N26 mobile banking app that today has more than 1 million customers across Europe, was born.
Describe the first year of your company — what challenges did you have to overcome?
One of the biggest challenges for any startup is finding the right people to join your team. In New York, there's definitely a lot of talented people, but it's also important to find the right mix of skills, drive and cultural fit with each new hire. In my experience, recruiting is the most important area to spend time on — especially when the team is small.
We've gone from one to 10 employees now in the NYC office, and we still have plenty of room to grow. I think the great thing about working for N26 here is that we're very much a startup within a startup. That means the initial team members in NYC really get to build much of the product and the business from scratch — their efforts have a huge impact on our success. At the same time, we're part of a bigger organization with more stability and $215 million in funding. Today, we're one of the fastest-growing mobile banks in Europe.
How has your company changed since it began? How has it stayed the same?
When N26 received its banking license from the German and European regulators in 2016, that was a game changer. Before that, we worked with a partner bank in Europe that was fully insured and regulated, to offer bank accounts to our customers. This is also the same approach we plan to take in the U.S.
Getting a license was a huge milestone for us and great acknowledgement for all our hard work. Of course, with that recognition came the responsibility of making sure we're compliant as a fully licensed retail bank. When you go from a handful of customers in the early days to now more than 1 million, the margin for error really shrinks to zero. So I'd say that was the moment we knew we were really maturing as a firm.
That said, I think we do a good job of staying agile and flexible and keeping our innovative spirit. Even as our Berlin headquarters continues to expand very rapidly (more than 430 employees), we encourage each individual to take ownership over a project or idea and really run with it. That's something I found very appealing when I first joined N26, and it's something I hope to instill in the NYC team every day.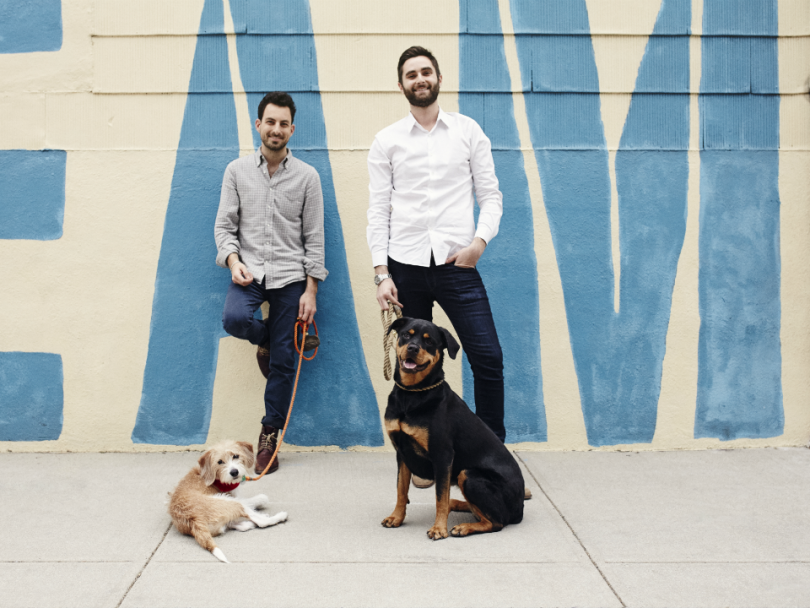 The human-grade dog food brand, The Farmer's Dog was met with many unique challenges on the road from idea to company. Co-founder and CEO Jonathan Regev explained to Built In NYC how the direct to-your-door pet care brand defied the odds and found its groove.
How did The Farmer's Dog come to be?
My co-founder Brett and I started The Farmer's Dog after discovering how poor the quality of pet food really was. Brett had been trying to cure his dog Jada's stomach problems by testing almost every pet food on the market, until finally trying a fresh, home-cooked diet at his vet's recommendation. The results were insane — Jada was cured that same day. When we started looking into how commercial pet food was made and why fresh food was better, we immediately knew there had to be a better way. We set out to create the product we wished existed for our own dogs (and dogs everywhere).
Describe the first year of your company — what challenges did you have to overcome?
Our first year was a lot of cooking and delivering food to our earliest customers ourselves (sometimes by bike). The biggest challenge we had to overcome in that first year was finding a human-grade kitchen that would even produce our food. Dog food has such a negative connotation so most manufacturers didn't want to even speak with us. It also took a while for people to understand that our food was actually food: fresh and human-grade food, not just some marketing gimmick. Today, our food is prepared and packaged in human-grade, USDA approved kitchens — and more and more people really understand that fresh pet food is so much healthier than processed.
How has your company changed since it began? How has it stayed the same?
Our team has grown tenfold since our first year, and we are still hiring. When Brett and I first started The Farmer's Dog, it was just us and our dogs in a tiny office every day. Since then, we have been lucky enough to assemble a dream team of smart, passionate dog lovers who continue to further our mission (and add to our family of office dogs). A few key things have stayed the same: our commitment to feeding dogs healthy, fresh food and having dogs in the (slightly larger) office every day.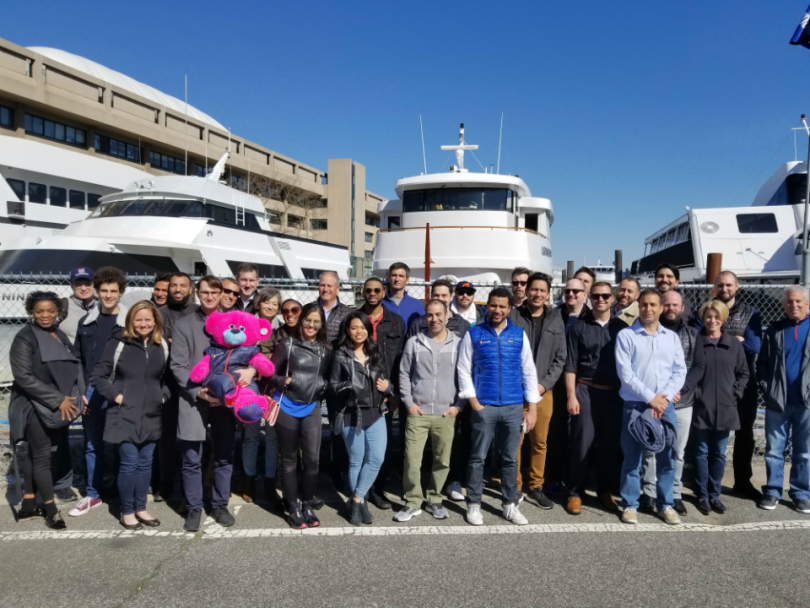 When businesses want to avoid fraud, they turn to Socure, the company whose predictive analytics software helps identify cybercrime before it happens. Founder and Chief Strategy Officer Sunil Madhu told Built In NYC how his own background helped influence the company's creation.
How did Socure come to be?
I arrived in the United States as an immigrant from Scotland, and even though I had built up credit history in the U.K., I found that I had to start from scratch by getting into debt to prove my identity in the U.S. again, which I felt was ridiculous. My co-founder is a millennial who had to go through the same friction and pains because he too had "thin-file" credit. We founded Socure in the fall of 2012 to move away from this antiquated credit-bureau system by employing state-of-the-art machine learning to verify people's identity instantly using online, social and offline information. Our company's name is a portmanteau of "social" and "secure."
Describe the first year of your company — what challenges did you have to overcome?
The first year of the company was tumultuous. Between forming the company, building the founding team, developing the early versions of the product for market testing, and raising $3 million in seed capital, the year flew by. But the thesis for the product, as well as the business, the revenue model and the go-to market plan were solid; we have not had to pivot from the plan we came up with six years ago.
How has your company changed since it began? How has it stayed the same?
Most entrepreneurs start with an imaginary exit horizon for their business of between five to nine years. But some of our customers are businesses over 100 years old. We patiently grew Socure in a lean manner because all good things that last take time to build and are built on strong foundations, especially if the market problem being solved is massive and complicated. For the first four years of our company's growth, we operated with less than 20 people, which isn't easy for a B2B business selling into large and mid-sized financial institutions. But we were accumulating data, automating processes, refining the platform rapidly, tuning the sales process, doing guerilla marketing, experimenting with the revenue models, price testing and creating our ROI calculator.
In year five, we started generating meaningful revenue that solidified the business and sales model and last year (year six) we grew GAAP revenues at 400 percent YoY growth rate. We are on target to triple revenues this year and double next. Consequently, we have tripled the size of the team as we implement cookie-cutter sales and operations scale and are transforming the company from the agile startup to an agile growth-stage business.