At Bluecore, customer performance is an obsession.
That value is more than just words to the customer success team; it drives everything they do. The team works closely with clients and a dedicated forward deployed engineering team to constantly adapt the retail marketing platform and enhance user experience. Those interactions have even led to the creation of a new role for an employee committed to finding customized solutions.
We spoke with the customer success team to learn more about how they're improving the experience for Bluecore's customers.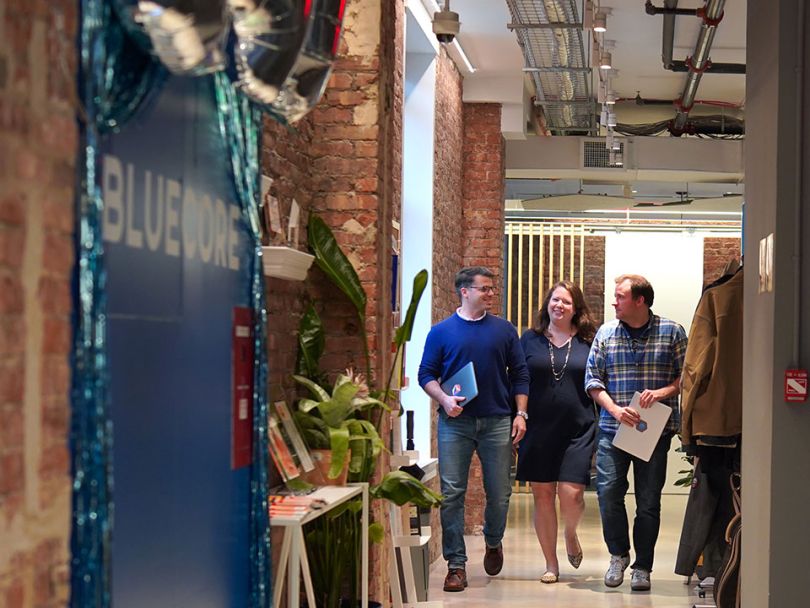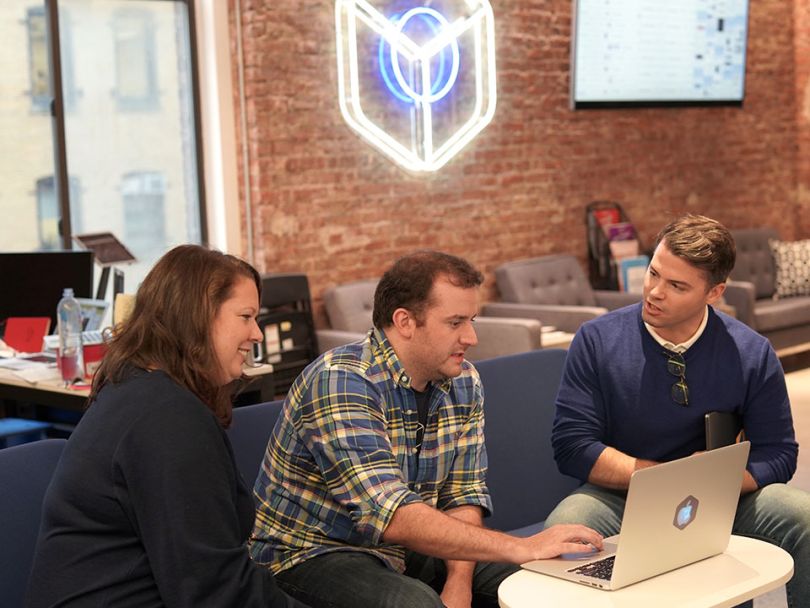 FOUNDED: 2013
EMPLOYEES: 143 (130 local)
WHAT THEY DO: Bluecore's AI-driven retail marketing platform matches customer data with real-time product updates that enable retail companies to build campaigns that drive revenue.
WHERE THEY DO IT: New York
THE PERKS: Bluecore provides employees with daily catered lunches and a monthly gym stipend.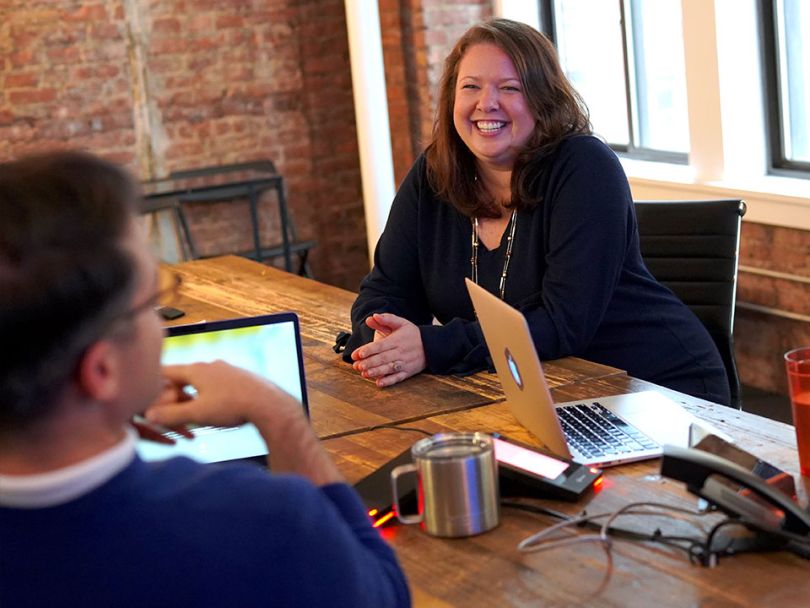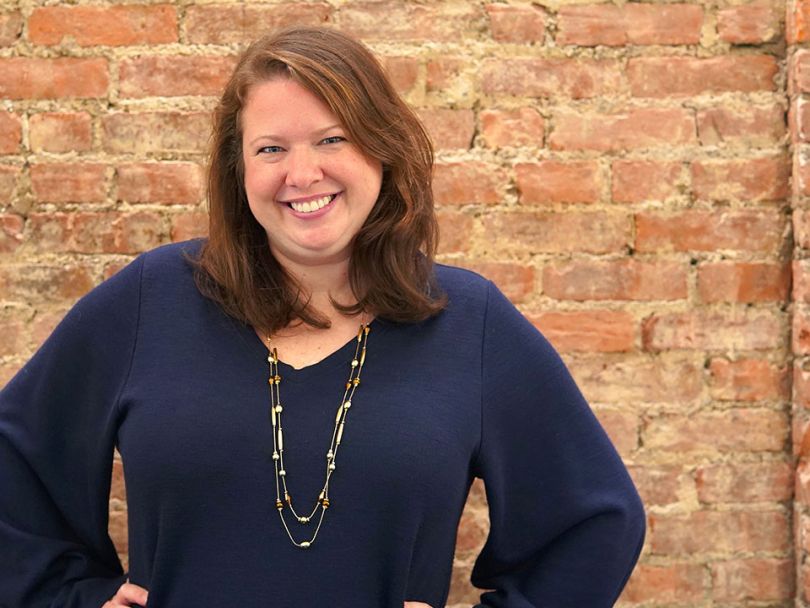 Kim Surko, VP of Customer Success
Kim works with Bluecore's customers to help them use and adopt the Bluecore platform. She's responsible for managing customer success activities like onboarding, technical services and satisfaction, as well as customer outcomes like renewals, up-sells and program performance.
BEYOND WORK: Kim loves cooking and traveling. She often takes a cooking class in each place she visits to learn about the differences in ingredients and cooking methods.
How have your previous experiences influenced your leadership style at Bluecore?
I've worked for a lot of managers, and with each person, I've learned so much about the leader I want to be, and at times, the one I don't want to be. By experiencing what it means to have a champion and an advocate, I have learned the importance of transparency and respect while setting clear expectations.
I tend to see the good and potential in every person [...]." 
How do you support your team's career aspirations?
Career coaching and guidance is a passion of mine. I tend to see the good and potential in every person, whether that's along the standard vertical growth path or in a different area entirely. There was a member of the customer success team that had an incredible ability to translate our product capabilities into unique use cases for our customers. The passion this person had for these solutions was contagious, but it didn't fit in the customer success role, which requires scalability and execution of repeatable solutions.
So I suggested creating a new role to provide customized, strategic solutions for clients looking for individualized guidance. The person's eyes lit up, and we created a new strategist and data insight role. The position both delivered on the person's career aspirations and passions, as well as improved our overall customer experience.
How do you create a team culture?
Culture is driven by a unique set of values and personality centered on clear goals that define success. Our team is clear on its goals and we are incentivized through compensation structure and recognition. With that foundation, we can apply our personality and values to define how we will accomplish those goals. This manifests itself in our motto: HACCIT (pronounced Hakai), which stands for happiness, accountability, curiosity, creativity, quality, integrity/honesty and teamwork. I bring those values to work every day.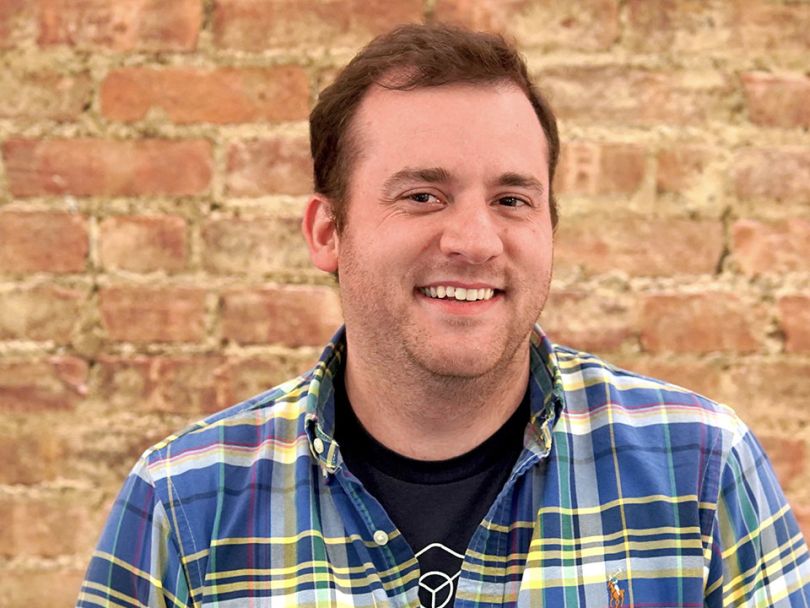 Matt Killough, Manager of Customer Success 
Matt ensures that Bluecore's customers are satisfied, have healthy metrics and are seeing growth. To do so, he works with the clients, strategizes with his team and works cross-functionally across Bluecore's teams. He also manages eight other people on the customer success team.
BEYOND WORK: He grew up playing soccer and continues to play at least once a week.

What does a successful customer experience mean at Bluecore?  
A successful customer experience should be different for each customer. We should be mapping Bluecore's products and services to each customer's unique goals or KPIs. If we are helping our clients hit their goals or exceed them in a seamless way, then we are building the best customer experience.
How does your team ensure a quality experience with Bluecore?
We constantly adapt to the marketplace and listen to each of our customer's feedback whether that's related to our products, services or their pain points. This allows us to provide real-time feedback to our teams, and to help drive new products, update feature requests or prioritize company initiatives to make sure our customers are always top of mind.
Everything my team works on is meant to drive performance for our customers." 
How does the customer get prioritized into your company values?
One of our company values is that we obsess over customer performance. Everything my team works on is meant to drive performance for our customers. One of our larger retailers asked us if we could take the work we do for email and map that to Facebook. We introduced the customer to our product team to talk through what their obstacles were and how we could help. Within a few weeks, we developed a brand new product to help this client and others like them.
How do you communicate to a customer when their vision can and can't be realized via technology?
One of the most important tools for a customer success professional is the ability to push back. It is frustrating for a client to be told that they can do something, but then when it comes time to execute, it isn't possible. That's why our team takes a goal-oriented approach rather than a task-oriented one.
If a customer comes to us with a specific use-case, we unpack it to get at the underlying issue. Then we try to map that issue to a piece of technology we know can address it, rather than map the technology to that particular use-case.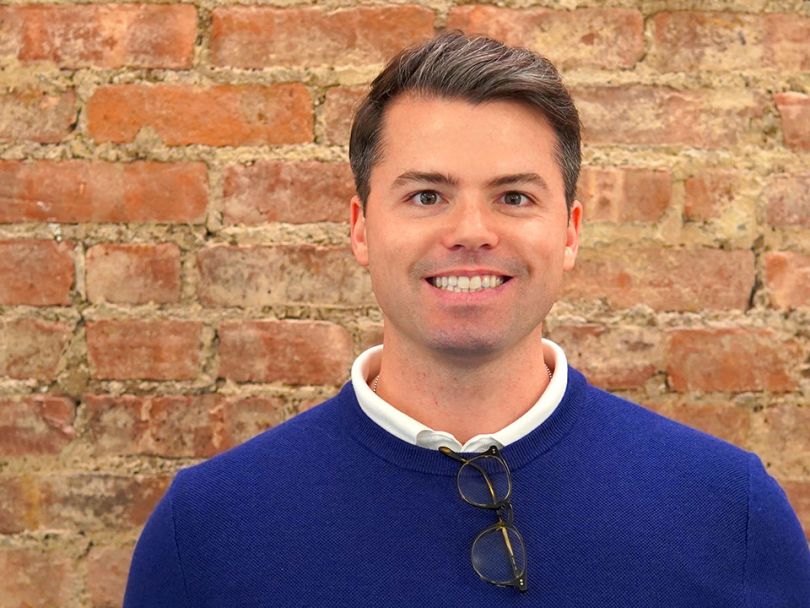 John, Manager, Forward Deployed Engineering
John integrates new clients into Bluecore's platform and is the first line of engineers to address any requests or concerns clients have with Bluecore. He also works on cross-functional engineering initiatives and partnerships with other companies.
BEYOND WORK: John loves playing sports.
If you look at what this team has achieved so far, what are you proudest of?
We're one of the strongest, most vibrant and self-motivated teams at Bluecore. A catalyst for this achievement is the effort across the team to standardize our recruiting and onboarding. We have a lot of formal training, documentation and practical applications for new forward deployed engineers to quickly become subject matter experts.
What is the typical trajectory for a customer success team member?
We've worked hard to make the trajectory of Bluecore employees central to our recruiting, hiring, onboarding and managing processes. We have clearly written out real examples of how Bluecore forward deployed engineers (FDEs) can move into more senior positions as individual contributors or managers. We also have examples of FDEs moving to our core engineering squads, or becoming product managers or sales engineers.
As some of the only engineers to interact with clients on a daily basis, we are the ambassadors of Bluecore's codebase." 
How does your team ensure a quality experience with Bluecore?
As some of the only engineers to interact with clients on a daily basis, we are the ambassadors of Bluecore's codebase. We maintain a robust technical acumen, which allows us to speak confidently to customers on what we can do to not only solve their business needs, but also how we can tailor custom solutions to help them get the most out of our platform. It's exciting to apply our deep knowledge in a forward-facing workflow. What sets us apart is that we are actually coding their solutions, not just speaking with them and translating them to a team not connected to the client.