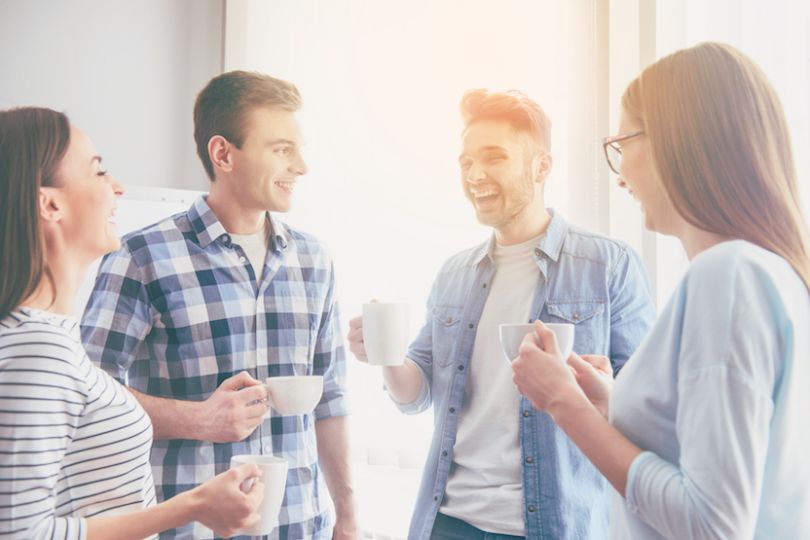 Each week, we bring you the top tech events happening around the city. Check out all our picks below, or head over to our full events calendar here.
Entrepreneurs Roundtable 123, Oct. 9 at 6 p.m.
The Entrepreneurs Roundtable is a free monthly event that's been ongoing since 2008. Each event involves five startups pitching to an early stage investor and receiving feedback and fundraising. Attend if you're an entrepreneur or investor who would like to network and learn from a group of local, likeminded people.
Social Media Strategies for Startups, Oct. 9 at 6:30 p.m.
Even if you're an avid user of Twitter and Instagram for your personal accounts, handling social media for a business is a different beast. Attend this event if you're involved with (or just interested in) social media marketing for your company. Panelists include marketing experts who will share tips for best practices and keeping up with evolving algorithms.
Hacktoberfest Night, Oct. 10 at 6:30 p.m.
DigitalOcean, in partnership with GitHub and Twilio, is hosting Hacktoberfest Night, an event that brings together open source users of all skill levels. Attend to hear valuable contributions on interesting projects, bug fixes and more.
New York Marketing Meetup and Roundtable, Oct. 10 at 6:30 p.m.
Join other marketers at a roundtable discussion in Union Square for a night of networking and learning. You'll get a chance to hear startup pitches, introduce yourself to other attendees and snack on pizza. The event is sponsored by Vbout, a marketing platform geared specifically toward small marketing teams.
How to Be Best PM You Can Be, Oct. 11 at 6:30 p.m.
If you're on the product team at your company, attend this event to learn best practices from an expert at Flatiron Health. Keith Cowing, vice president of product management, will call on his current experience at the healthcare tech company, as well as his previous experience at Twitter. You'll learn how to craft your unique advantage, become a storyteller and think long-term.