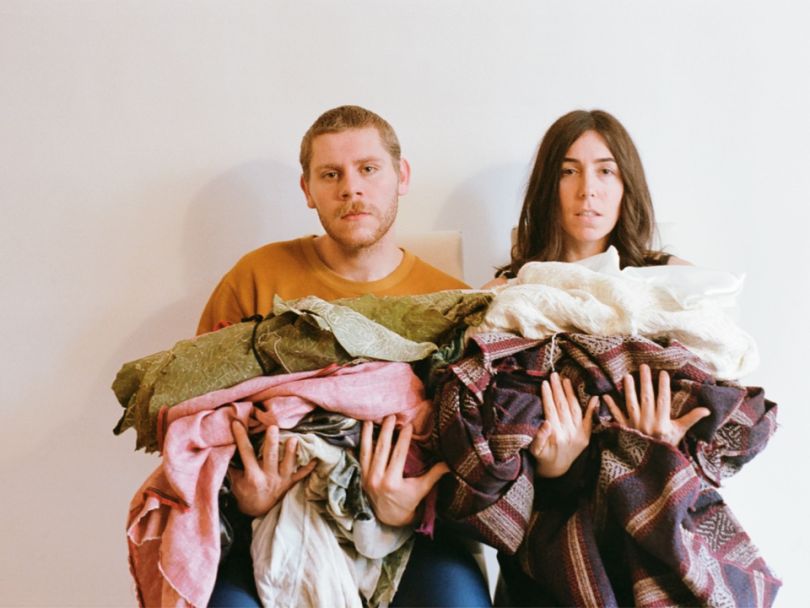 Technology has the potential to do so much for our planet. New York City-based Queen of Raw is one of the many companies working toward a greener future. Specifically, Queen of Raw works to tackle the problem of waste and pollution generated by the clothing and textile industries through a blockchain-based retail platform. Benedetto brings with her generations of experience; her family has been in textiles for more than 100 years, meaning they've witnessed the realities of textile waste firsthand.
Last Wednesday, Queen of Raw founder and CEO Stephanie Benedetto found herself in Los Angeles, as a finalist for the WeWork Global Creator Awards. Built In NYC caught up with the entrepreneur prior to the festivities, to learn about the creation of her business, the company's upcoming year, and more.
BI: What first inspired you to develop Queen of Raw? Did you always know that blockchain/tech was going to be a piece of the project, or how did this develop into the idea?
SB: With [my] family in [the textile] business for over 100 years, I've seen the problem firsthand: massive amounts of leftover raw materials just sitting in businesses' warehouses collecting dust, being burned or being sent to landfill.
So, we built the solution: a platform to buy and sell this waste across industries and around the world. We always knew that supply chain mapping and analytics would be a part of the platform; blockchain is the technology that allows for sharing that data and having integrity over the whole process.
Many people don't realize how harmful the clothing industry is for the planet. How would you encourage people to learn more about this subject?
The textile industry is the No.2 polluter in the world! And if we don't make a change, by 2025, two-thirds of the entire world's population will face shortages of freshwater and be exposed to hazardous chemicals from textile production alone. We're talking about today, and on our shores. I encourage everyone to take a few seconds and read the labels on their clothing. Just like the food we put into our bodies, knowing what the material is made of and where it comes from before it touches us all day long is so important.
Why is NYC the perfect place to headquarter your company? What does it give your business that other cities couldn't?
We at Queen of Raw embrace the power of a society who aims to thrust ahead of the curve and create change. NYC offers us that incredible environment at a fast pace. It nurtures us through our relationships with our own local talent, our customers and the other startups and powerful communities like WeWork that we interact with day-to-day. It is not just the place we work, but truly our home, and has been for my family since 1896 in the Garment District. We definitely plan on expanding, but New York will always be our base.
What is in store for Queen of Raw in 2019? Any projects you can give us a peek on?
In 2019, we are excited to launch our new subscription-based platform for businesses to map, measure and trace their supply chains. With real-time, end-to-end connectivity and tighter control of supply chains, we can help companies save significant time and money, improve their brand perception, enhance their global reach, increase the quality and pace of their production and maximize a crucial eco-friendly footprint. In the past few months, we've saved businesses over $10 million and saved over 700 million gallons of water.
What does it mean to you to make it to the finals of the WeWork Creator Awards? What has the experience of being a finalist been like?
One of the best things about being in the finals of the WeWork Creator Awards has been the community of people, especially the women in business, I have had the opportunity to interact with and support and empower on this journey. It is an honor and a privilege to walk hand-in-hand with them on that stage and into the new year. This experience has been a game changer for me personally and professionally. Together, we can change the world!