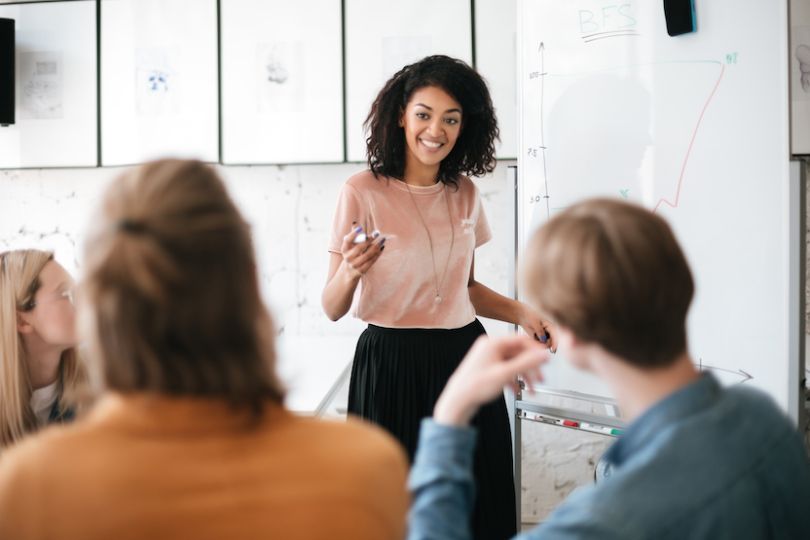 Hopefully your New Year's resolutions are panning out as well as some of NYC's newest tech leaders — they're starting 2019 with new C-suite titles. We rounded up the latest changes in the city's leadership. 
Robotic process automation company UiPath appointed Marie Myers as its new chief financial officer. Previously at HP, Myers will be responsible for supporting UiPath's mission of global adoption across public and private sectors and businesses of all sizes. This news comes after the company celebrated a combined $418 million Series B and C funding in 2018.
David Dyar joins retail marketing technology company Bluecore as senior vice president of engineering, where he will expand Bluecore's engineering team and scale the company's AI-based offerings. Previously, Dyar was VP of engineering at Bazaarvoice. He brings with him 20 years of experience in R&D and operations. This leadership addition closely follows the company's announcement of its new innovation hub in India.
DigitalOcean, the cloud for developers, welcomed Anthony Ricco as their new chief marketing officer. Previously at Citrix, Ricco brings with him 15 years of experience in software development and marketing. At DigitalOcean, he will oversee marketing, community and developer relations.
Real estate project management platform Honest Buildings is growing its leadership team with newly appointed chief revenue officer, Amy Pisano. Formerly the SVP of revenue for FreeWheel Publishers, a Comcast company, Pisano will lead marketing, sales and customer success teams in her new role. This news comes after a year of record growth for Honest Buildings. 
Bill Hazard is joining real estate project management platform Honest Buildings as the company's new chief technology officer. In his new role, Hazard will call on his 15 years of experience to lead the company's technical strategy. In his past, he's helped move non-technical companies to the cloud, and he brings with him substantial SaaS, cloud computing and mobile expertise.
Amy Jenkins joined enterprise app platform APPrise Mobile as director of client strategy. Previously the internal communications manager for Chipotle, Jenkins will call on her prior experience as a communications professional at an enterprise company. In her new role, she's responsible for helping companies add mobile communications into their employee engagement strategies.