Ask any tech startup about trends in their space, and they'll tell you they don't follow them — they set them. While that may be an oversell for some, the following tech companies are truly trendsetters in their respective industries. From finance to real estate, technology has shattered the limits of possibilities. See how these companies are transforming their field.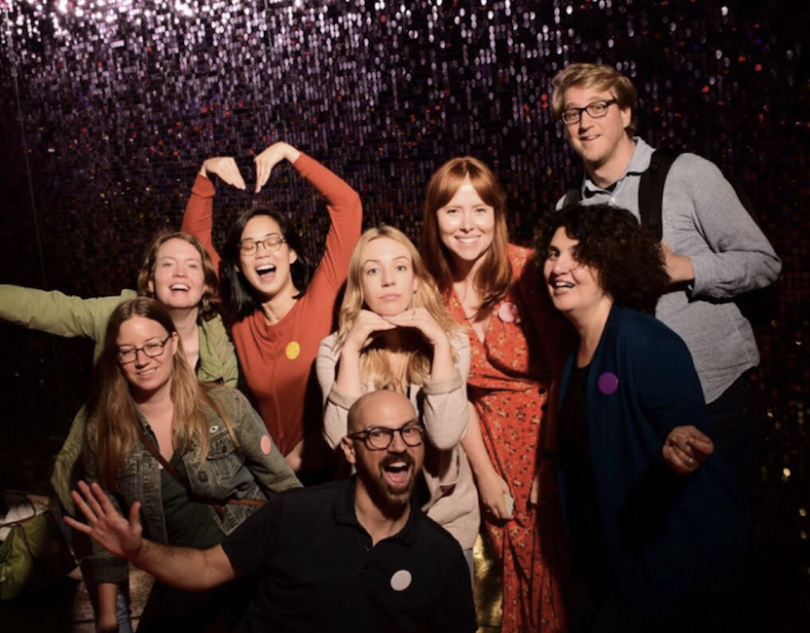 Cloud platform DigitalOcean knows that sometimes you need to zoom out to make the best decisions for the company. The team calls upon multiple teams — not just UX professionals — to make design decisions. Lead User Researcher Colleen Diez explains the benefits of breaking silos in the name of good UX.
What trends within your industry are you tracking in 2019, and how do they apply to your company?
Within product design and research at DigitalOcean, we are currently focused on several trends in UX. The first is the idea that everyone — product managers, marketers, engineers, data scientists, etc. — make design decisions, meaning everyone needs access to user research in order to strive for simple and elegant solutions. We've been exploring how to make our user research more transparent, accessible and scalable for our internal teams via a self-service research platform as well as silo-breaking service design methods like customer journey workshops or field visits.
How is your company contributing to move the needle in this arena?
The developer landscape research is DigitalOcean's largest user research project. But what's more thrilling is that the majority of this research is actually done by non-researchers: product managers, directors, engineers, customer support, developer relations folks, etc. The research team provides the framework, tools and education, and others execute our research vision, learning directly from our customers. At DigitalOcean, we believe our community is bigger than us, and research belongs to everyone. Having this direct access to customers not only helps us scale research across many teams and projects, but ensures we can deliver amazing user experiences to support our customers as they grow and change the world.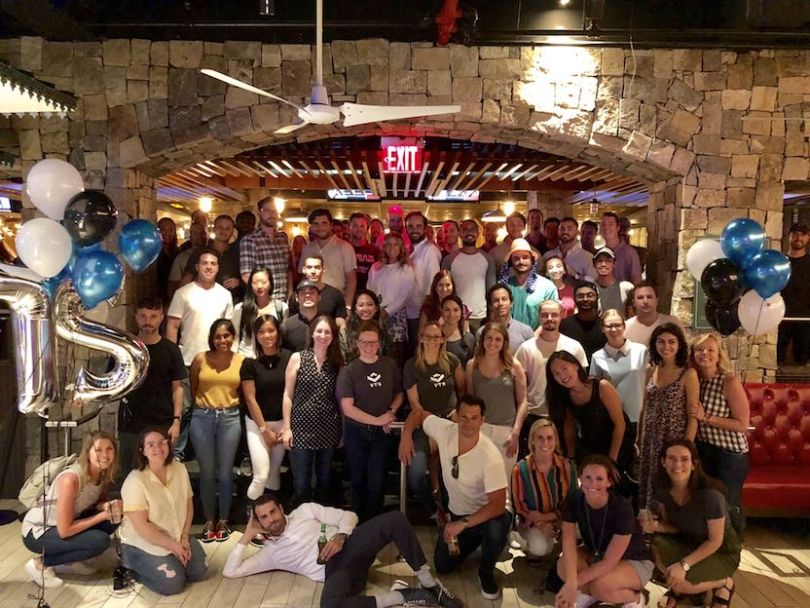 Leasing and asset management platform VTS has made a business out of getting rid of spreadsheets to manage all of the moving parts associated with commercial real estate. Their platform gives landlords and brokers more insight to make better decisions. Engineering Manager Cyriel Dikoume explained more.
What trends within your industry are you tracking in 2019, and how do they apply to your company?
Over the past couple of years, we've noticed a huge shift in how people operate within the commercial real estate industry — they're moving away from spreadsheets and decentralized information. VTS plays a key role in optimizing the CRE workflow with a slew of lease and asset management product offerings.
How is your company contributing to move the needle in this arena?
With VTS being at the forefront of this disruption, we're presented with the unique opportunity to transform the industry by introducing tailor-made data products that help landlords, brokers and other stakeholders make much more efficient decisions.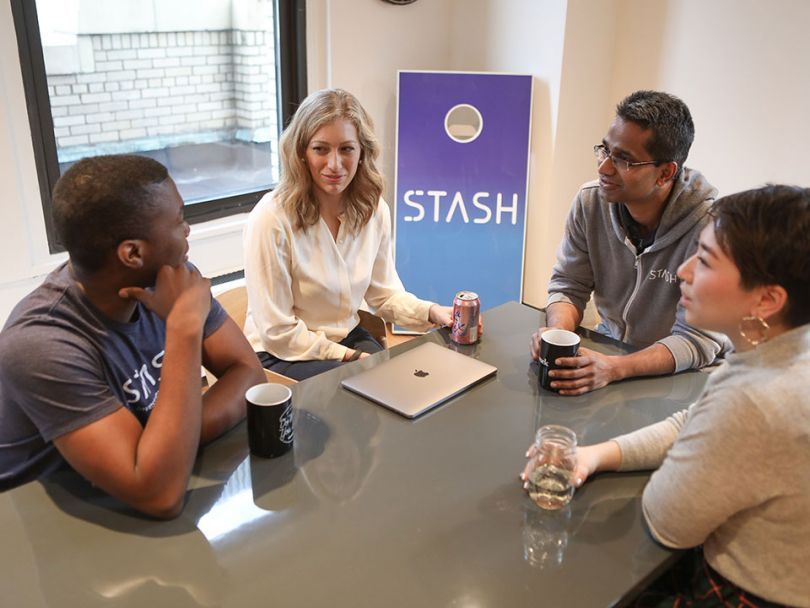 Fintech company Stash was founded on the basis of simplifying investing for people unfamiliar with the industry. Lead Product Manager André Borczuk explained how they were able to anticipate people's need for a deeper app experience and deliver it in the most user-friendly way.
What trends within your industry are you tracking in 2019, and how do they apply to your company?
For about 10 years, the fintech industry looked at the incumbents of the finance industry — the banks and brokerage firms — and "unbundled" them by breaking them apart into individual features and apps. Now, customers are way more savvy with the actual technology and can handle deeper app experiences. This has triggered every competitor in this space to rebundle what they spent 10 years unbundling, and offer a central service that handles all of your traditionally complex financial needs in one user-friendly, easy-to-use app.
How is your company contributing to move the needle in this arena?
Stash has always taken the approach of simplifying investing for people excluded from markets in the past because of high fees, minimum balances or complex jargon. Now, Stash is your central station for managing all aspects of your financial future, from investing in retirement, to checking and spending analysis, to getting cash back on every day purchases at places you would have shopped at anyway. This year, we're adding a ton of features that take the unnecessary complexity and fear out of managing your money. And as usual, you can start with $5 and Stash will guide you along the whole journey.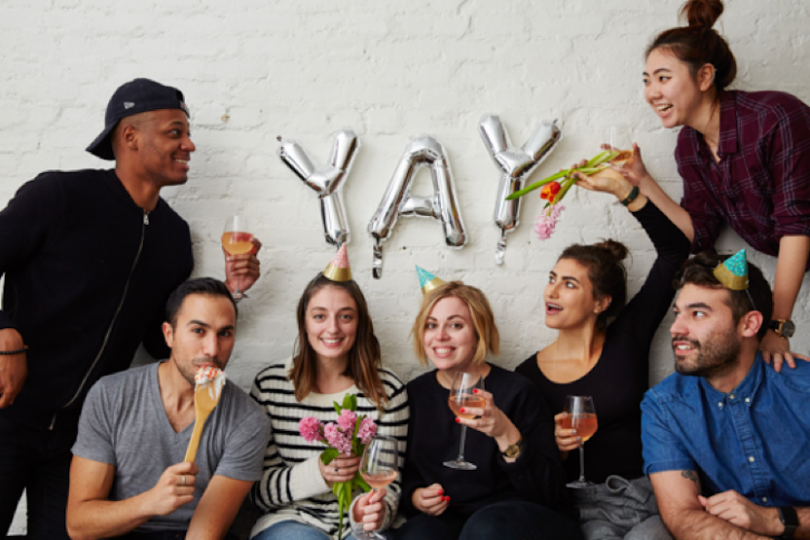 With its property management technology and co-living model, Common is setting its own trends in the residential real estate space. CTO Adam Gotterer told Built In NYC what other initiatives they're taking this year.
What trends within your industry are you tracking in 2019, and how do they apply to your company?
At Common, our team is infusing residential real estate with state-of-the-art technology, spearheading and growing some of property tech's biggest trends across the country. This includes digitizing the entire leasing and broker's office process, creating software for real estate developers to better understand their investments, automating rent payments and more. Our team is introducing technology that allows us to be the perfect property manager, figuring out what our members need even before they do, all while making our own operations more efficient and scalable.
How is your company contributing to move the needle in this arena?
Implementing technology into a real estate business is fairly new, and what we're doing at Common is completely unique in the industry. It seems like everything we purchase and consume is branded and tech-connected, from our mattress to our vitamins, but housing has been really slow to catch on. So much of the residential renting process is completely outdated. Everyone has a horror story about moving to a new city: scrolling through apartment listings, paying too much in brokers' fees, finding compatible roommates, making sure they pay their share of rent and finding a replacement when they eventually move out. Common makes all of this easy by providing fully-furnished rooms with shared spaces and tech-powered amenities. I see a future where we use real-time inventory to make it possible to lease an apartment without ever seeing it or speaking to a human. Technology can help make renting with Common as seamless as getting a hotel room.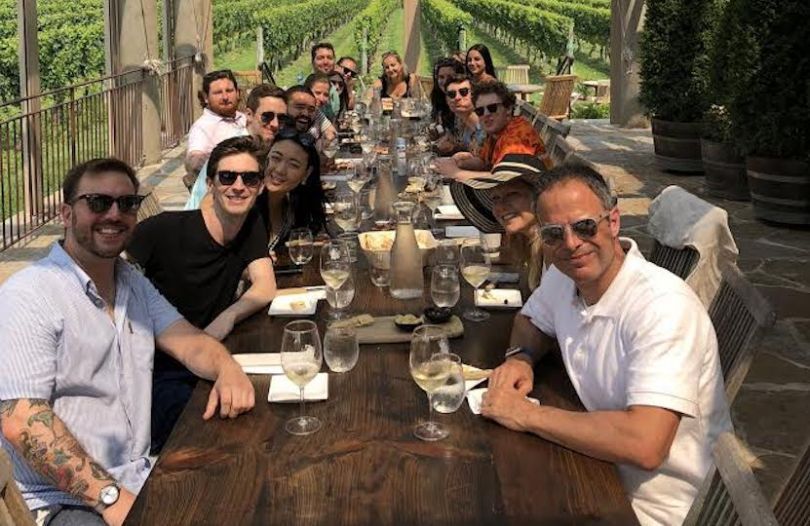 While artificial intelligence has been around for years, Talkwalker's CEO Todd Grossmann says 2019 is the year people won't be able to escape it. Fortunately, the AI company has been perfecting the technology since it was founded in 2009. Grossmann explained what's in store for the year.
What trends within your industry are you tracking in 2019, and how do they apply to your company?
Artificial intelligence is really a trend to watch this year, and we'll feel its impact everywhere in our daily professional lives. I truly believe that this technology will reshape the whole marketing and communications sector by getting rid of routine tasks and improving data accuracy, thus allowing professionals to focus on more creative tasks.
By implementing this adaptive technology into our listening and analytics tools, we are able to deliver powerful metrics and smart insights to companies that want to further understand what social media tells them about their brands. Our state-of-the-art social media analytics platform uses AI-powered technology to monitor and analyze online conversations in real-time across social networks, news websites, blogs and forums in over 185 languages.
How is your company contributing to move the needle in this arena?
While image recognition is a key trend, Talkwalker has also recently developed proprietary tools that can evaluate the sentiment of social media data. What is more, we can now closely track and monitor influencers, the real social media gurus, and thus help companies and brands understand and optimize their interaction and investments with these key online players. We aspire to be a cutting-edge company that constantly innovates in one of the most dynamic technological sectors of marketing.