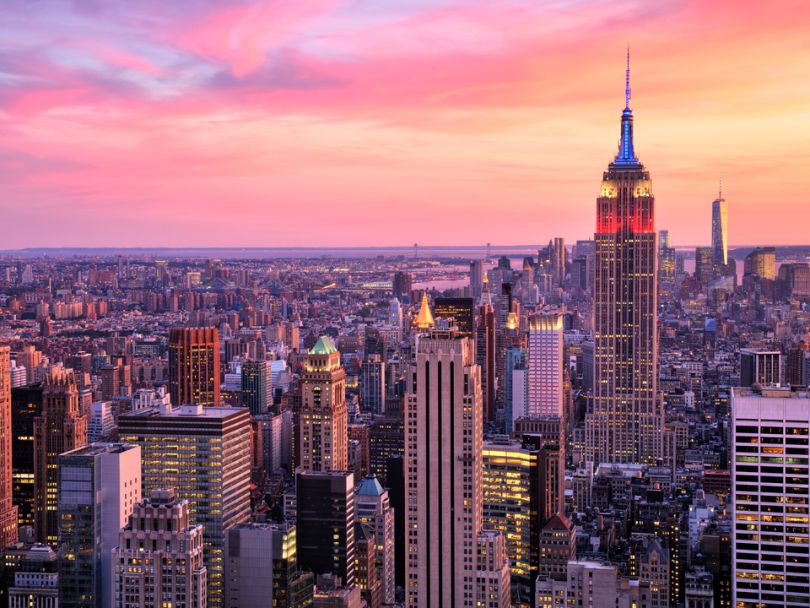 One of the strongest partners in making NYC tech a more diverse and equitable world has been none other than the city itself. In late February, Deputy Mayor Alicia Glen, in partnership with the New York City Economic Development Corporation, announced the launch of the WE Venture, a VC-led consortium designed to help local women and minority entrepreneurs thrive.
The program, a piece of the NYCEDC's larger women.nyc program, will see five different VC firms prospect local women and minority-owned, tech-oriented businesses for potential investment from the NYCEDC. The VC firms will then match all investments at a ratio of 2-to-1. In total, $30 million is expected to be invested over the next five years.
The participating VC firms include Archer Gray, Future\Perfect Ventures, Golden Seeds Venture Fund, WOCstar Fund and the Multicultural Innovation Lab at Morgan Stanley. All were selected for their experience in, and clear commitment to, investing in diverse businesses.
More women will have the access to capital that they need to start and grow their great ideas."
"WE Venture is a real life example of the City of New York putting our money where our mouth is," said Deputy Mayor Alicia Glen in a press release. "By partnering with these five firms, more women will have the access to capital that they need to start and grow their great ideas."
Amy Nauiokas, founder and chair of Archer Gray, shared with Built In NYC how her team came to be involved with the project:
"We were contacted by NYCEDC last summer as part of their search for women-owned venture firms to join the venture consortium. The application process allowed both Archer Gray and NYCEDC the time to understand one another's ethos and vision," she explained. For Archer Gray, that vision is one of a more equitable future.
"The value of any ecosystem can only be fully realized when every member has the opportunity, power and capital to succeed; investing in women and minority-led businesses is a crucial way to jumpstart that process," Nauiokas said.
In addition to Archer Gray, Nauiokas also founded the nonprofit Bubble Foundation, and fintech-oriented VC firm Anthemis, meaning she knows exactly what it takes to make a NYC business thrive. "I've always found that having diverse perspectives and backgrounds in the room will only make a business stronger," she said.
We're actively looking to identify the next wave of talented women and minority founders."
The need for a program like WE Venture is clearer than ever. Despite the fact that women comprise half of the U.S. workforce, and 36 percent of businesses owners to boot, only 12 percent of all venture capital makes its way to startups with at least one women founder. Just 2 percent is awarded to all-women teams. And for firms founded by a woman of color? Just a dismal 0.2 percent.
"Through the innovative WE NYC partnership, women across our city have a growing number of tools to turn their dreams into reality and contribute to our local economy," said City Council Member Helen Rosenthal in a press release.
Hopefully, women entrepreneurs won't have to wait much longer to see those dreams come true. "You'll be hearing much more about us on the venture investment front now that we've announced our partnership with NYCEDC," said Nauiokas. "We're actively looking to identify the next wave of talented women and minority founders."