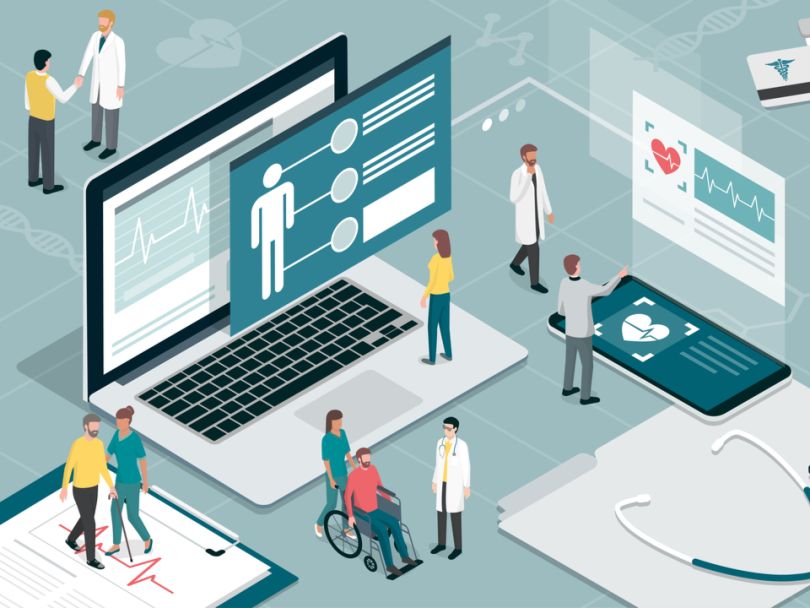 How to make healthcare more accessible for all is one of the hottest debates in United States politics. While the politicians battle it out, Brooklyn-based Cityblock Health is working on one solution, with a digital platform and in-person healthcare services for people in need.
Founded in 2017, Cityblock Health has been working to bring a combination of primary care, behavioral care and social services to traditionally underserved populations. Cityblock Health uses a digital, user-friendly platform to connect its users to the services they need most, in their area and on their schedule — not two weeks from now and in an unfamiliar Midtown office, as is all too often the case when New Yorkers try to book a doctor's appointment.
On Thursday, the Brooklyn-based company announced it had secured an additional $65 million in VC funding, bringing the company's funding total to an impressive $85.8 million after a year and a half in operation.
Leading the funding was Redpoint Ventures, with participation from a mix of new and existing investors including Echo Health Ventures, Maverick Ventures, Thrive Capital, Town Hall Ventures, StartUp Health, 8VC, Emblem and Sidewalk Labs. The latter two investors have served as strategic partners to Cityblock throughout its existence.
Sidewalk Labs, an urban-focused incubator within Alphabet, served as home to Cityblock in its early days, before the project spun out into its own full-fledged company. Emblem, an NYC-based health insurance provider, has acted as one of Cityblock's first and largest partners, offering Cityblock's services to those under Emblem's care at no additional cost.
This latest investment in Cityblock will enable the company to continue expanding its operations to reach more patients and communities along the East Coast. The company recently opened its first clinic, dubbed a "neighborhood hub," in the Crown Heights neighborhood of Brooklyn. Partnerships with Connecticut-based insurance providers, as well as a North Carolina-based clinic, are also planned for this year.
CEO Iyah Romm, who has spent years working in the public health sector, says he envisions a world in which everyone has access to the preventative care they need.

"We believe we can fundamentally redefine the way that health services are built across the country for low-income populations," he told TechCrunch. "These are populations that have never been prioritized."