It's more important than ever for people to find a company with a culture that matches their values. We spoke to seven NYC tech companies with strong missions and cool perks to match. Read about what they're up to and what you can expect as a member of the team.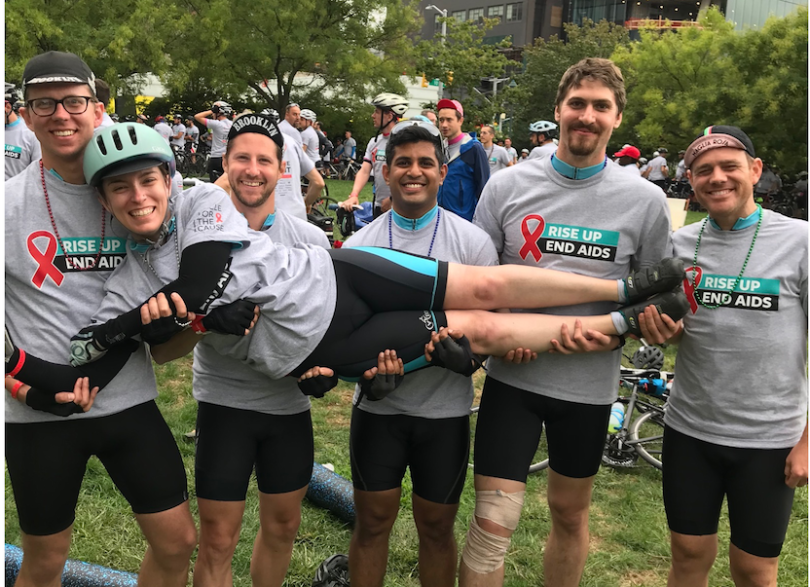 What they do: Lifion is a cloud-native human capital management solution for global organizations.
What they look for: "We look for candidates who are ready to roll up their sleeves and get hands-on," said Lohit Sarma, VP Product Development and Innovation. "We want people who ask probing questions to better understand a problem before driving to a solution; who jump up to the white board to draw out their process; who show us they're a self-starter and that they're motivated to help us get better."
Coolest perk: "Our associates love our healthy snack and food menu," said Roopy Virk, Head of People Operations. "They really appreciate the variety of healthy options across both our lunches and snacks, which are all covered by Lifion."
What they do: Unqork is an enterprise SaaS platform that enables non-technical users to build enterprise-scale software in a matter of weeks.
What they look for: "The right candidate will share our company's values, be empathetic with diversity of thought, fearless in the art of the possible, and prioritize our client's success without losing integrity," said Jane Tran, head of solutions.
Coolest perk: "The weekly 'Unqorking Hour'!" said Tran. "Every Wednesday after a company-wide standup, we take some time away from working to socialize, play board games and enjoy snacks and drinks."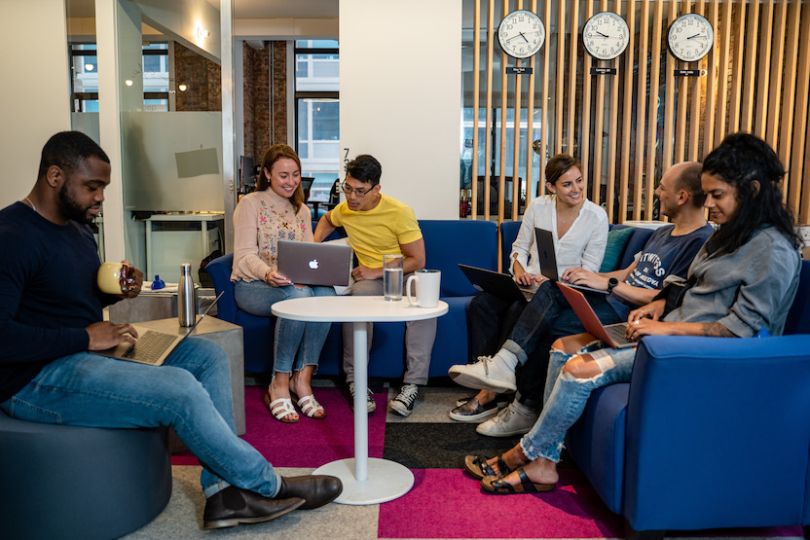 What they do: Bluecore is a cross-channel retail marketing platform that specializes in email.
What they look for: "CSMs are program managers and the voice of the customer," said Dana Mirabella, Director, Customer Success. "We really have the ability to influence our product roadmap and work cross-functionally in ways that other larger organizations do not allow for. I know I have found the right fit for my team when their eyes light up about building and connecting the dots back to value for their customers."
Coolest perk: "Bluecore offers a fitness reimbursement of up to $170 dollars a month towards gym membership or an exercise class of your choosing," said Mirabella. "We work hard as an organization and very much enjoy the ability to destress with boxing, dance or yoga; many of us even go together on occasion!"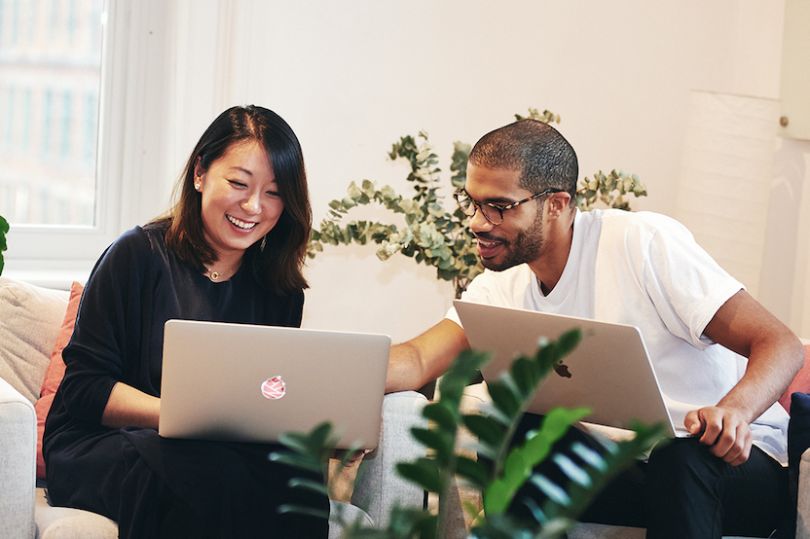 What they do: Cedar is a patient payment and engagement platform for hospitals, health systems and medical groups that elevates the end-to-end patient experience. The platform leverages advanced data science to customize and simplify the payment and administrative experience, resulting in a modern, consumer-friendly way for patients to plan for and pay their bills.
Fun fact: Cedar knows that healthcare touches everyone - so it's important to have diverse perspectives at the table to make a difference in healthtech. The company prioritizes diversity, and has an active diversity and inclusion committee. Cedar's commitment to diversity is reflected in its teams - one-third of the engineering team is female. 
Coolest perks: Cedar offers employees unlimited PTO, daily team lunches and a number of after hour activities — plus an offsite company retreat.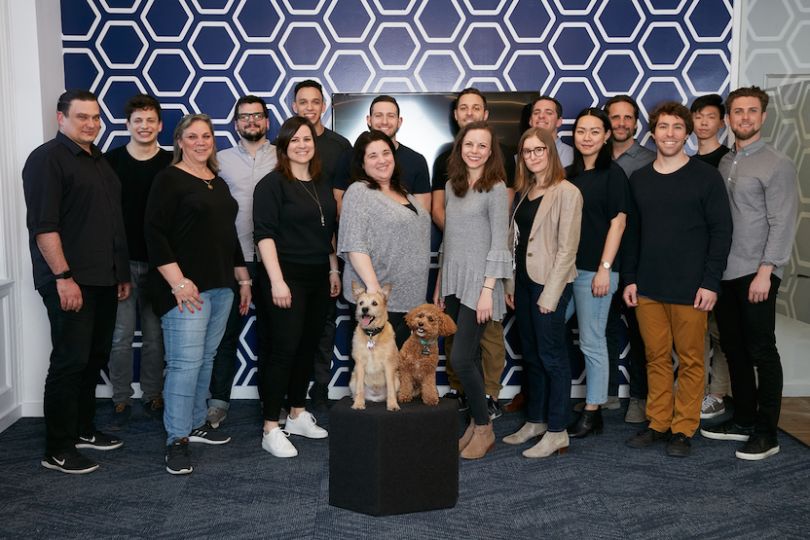 What they do: Teampay provides businesses with purchasing software that helps them request, approve and track spending in real-time.
What they look for: "We look for three key things: First, the right skills and experience for the role; second, actions that exemplify  our values (curiosity, grit, teamwork, self discipline and impact); and third, a passion for working at our company," said Andrew Hoag, founder and CEO. "When a candidate has these three qualities, it is like an inaudible 'click' of everything fitting together."
Coolest perk: "Teampay offers many benefits to employees, including 100 percent employer-funded top-tier health insurance, pet insurance, stock options, commuter benefits, generous PTO, casual dress and team events," said Hoag. "But we're most excited about how our perks will continue to develop and expand with direct input from our employees. Thanks to feedback from our current team members, we have cold brew stocked in the office kitchen and sent a group to the 'Women in the World Summit' in NYC. We look to our team to highlight what's most important to them!"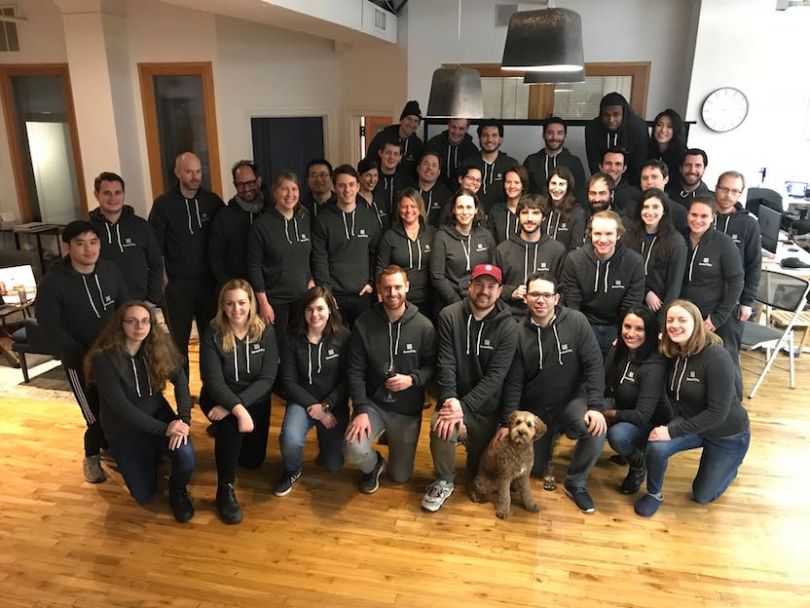 What they do: SevenFifty is a supply chain and communications platform that brings together alcohol buyers, sellers and distributors.
What they look for: "Founded by service industry professionals, we approach SevenFifty with a hospitality mindset," said CTO Alex Steingart. "This greatly influences how we treat our customers and each other. During a recent brainstorm about our company values, one team came up with 'keep the glass filled,' and I think that speaks to our inner drive to help our team members and the beverage industry succeed. We support each other. When candidates demonstrate that they will put extra effort into making interactions with our team high quality, I know they'll add value to SevenFifty, no matter what their role."
Coolest perk: "First, we have a laid-back office environment that values projects completed over hours worked. People come and go as they please and have a balance between their work and personal lives — that's why we've always had an unlimited vacation policy," said Steingart.
"Second, we encourage ongoing education and collaboration — we offer a professional wine course to every new hire led by one of our own team members. There are book clubs, frequent industry events to attend, quarterly company off-sites, and, of course, beer, spirit, and wine tastings. This creates a sense of community around our product and what we're building together."
What they do: Pico designs tools that empowers businesses to be built around audience relationships.
What they look for: "Everyone at Pico took a nontraditional career path to get to where they are now, so we really appreciate people who can bring a new perspective to the table while also being humble about what they know and don't know," said Rachel Cantor, senior software engineer. "That kind of open communication — whether we're bouncing around ideas or sharing what we've learned — is what makes our product better and our team stronger."
Coolest perk: "The great thing about working on a small team is that, as we learn more over time about what everyone enjoys, the perks end up being tailored to each person," said Cantor. "From our 401(k) to our flexible remote work policy to having snacks imported from Japan every month, every perk — big and small — has been implemented because it brings joy to someone on the team."