We want you to succeed in everything you do — especially in your career. Below, we've highlighted five New York tech companies that also want you to shine. Learn more about their best perks and interesting facts you might not find anywhere else. 
What they do: Latch's technology is making it possible for you to enter your apartment using your phone. High tech, right? The keyless technology solution provider is developing its hardware and software combination to make entering buildings, operating elevators, and opening apartment doors more seamless and future-focused. 
Coolest perks: There's plenty of food for Latch team members to enjoy. The company's Hudson Yards office has a café and staff are treated to catered lunches and a snack cabinet filled with all manner of salty and sweet treats. Staff also take outings to museums, have wine and cheese tastings, and go axe throwing.
Surprising fact: "When you work at Latch, you'll field test our products whenever you grab a drink out of the fridge or make a call from our phone booths," said Senior Mechanical Engineer Sarah Plis. "That's because we've installed our products on any door we have access to. We get valuable user-testing by enabling our employees to use our products multiple times a day. This also helps us conduct beta-testing when we create new versions of the software or firmware. It's always exciting to get hands-on experience with the latest updates before they get released."
What they do: Property buyers and owners can use VTS's leasing and asset management platform to make their lives a little simpler by using the platform to glean insights into the health of their portfolio. It also gives landlords a suite of tools to manage their inventory and build relationships with tenants. 
Coolest perks: Professional development at VTS is serious — the company provides team members with a $1,500 education stipend they can use to do something that will improve how they work; staff have used it to pursue MBAs, attend international conferences and take improv classes in the past. There is also VTSUniversity, the in-office learning sessions available for staff — even the remote ones — to develop and learn new skills. There is also a staff psychologist available to assist employees with their career growth plans and workplace development.
Surprising fact: "We have snack-of-the-month, which is a huge deal," said Director of People Jaclyn Pomerantz. "Each month, a different team gets to pick a snack for the entire office. It keeps everyone on their toes to bring in the best or most popular snack, and keeps our snack offering diverse."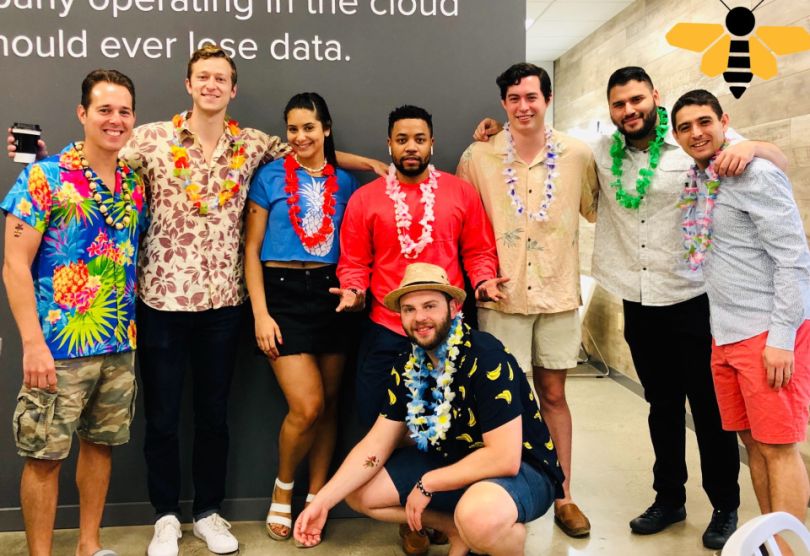 What they do: No one wants to lose their data — especially to things like accidental deletions, overwriting or user error. It's always nice when systems have an 'undo' or 'restore' function, and OwnBackup acts as just that. The company's cloud-based backup and restoration solutions helps businesses that use SaaS and PaaS data avoid critical 'oops' moments.
Coolest perks: OwnBackup brings team members across its U.S. and international offices together a few times each year for multi-day offsite events, where team members can connect and have fun. The company's New York office also has a spa room with massage chairs and quick access to the shuttle for easy commuting. 
Surprising fact: "We've established a culture committee, comprised of employees from across the company who are tasked with ensuring we maintain our culture as we continue scaling rapidly," said Regional Sales Manager Robert Ween. "The committee proposes ideas such as community service events, fun outings, best practices for employee engagement, optimizing the new hire experience and soliciting feedback from the team. It's special to us that employees have a chance to work together to make sure we stay true to our core values and keep building our culture."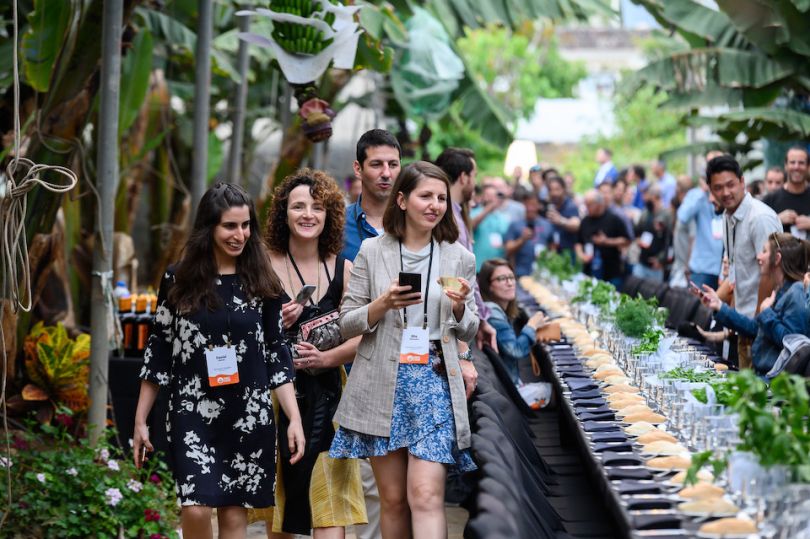 What they do: CNN, ESPN, the BBC and other media outlets have used Outbrain to help their site users discover new, recommended content they can dive into. The company's algorithms and proprietary technology puts relevant content in front of readers as they spend time on any device.
Coolest perks: The company takes advantage of every opportunity it has to celebrate. Be it company milestones or personal accomplishments, Outbrain throws down whenever it can. The company's office is also dog-friendly, so team members get to hang with plenty of good boys and girls throughout the day. 
Surprising fact: "Our company is spread across the globe and continuously growing," said Business Intelligence Analyst Anisah Akhand. "And we recently had an amazing offsite where everyone in the company met in the Canary Islands. It was an incredible team-bonding experience that gave us the opportunity to enjoy each other's company in a more casual environment, while soaking up the sun after a NYC winter. We even had a karaoke contest on the beach and discovered some top-tier singers among our group."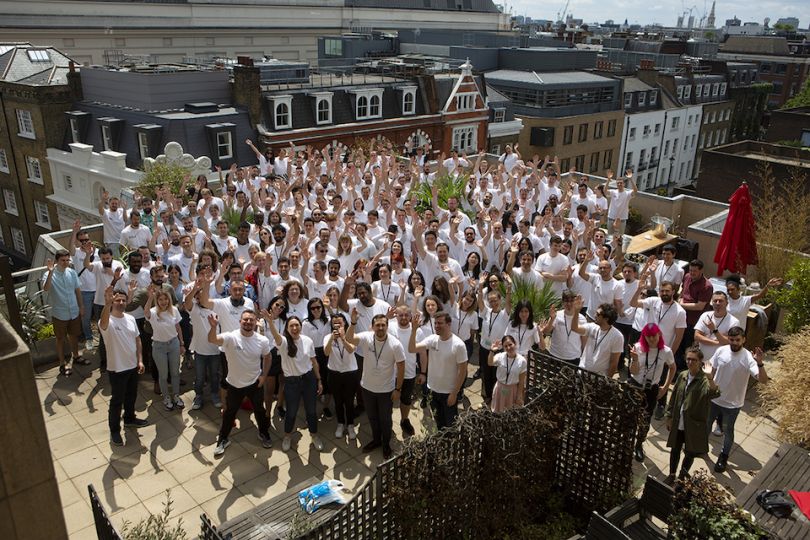 What they do: ComplyAdvantage's software keeps companies in a number of industries that deal with money frequently — banking, insurance, gambling, and such — in compliance with the anti-money laundering and countering terrorism laws, which were put in place to keep funding away from nefarious entities. 
Coolest perks: The company hosts an annual, international regulatory industry conference called RegStock. This past year, every team member from all of ComplyAdvantage's global offices were flown to London for the event — where everyone could meet and bond with their distant coworkers and be tourists together.
Surprising fact: "Roughly 80 percent of our staff are in engineering and product," said Business Development Representative Filip Duz. "The reason being is that we are investing in a product that we can proudly stand behind. This makes our salespeople's lives easier because what we are building is actually exciting and impactful for businesses. 
We also have a unique information security policy that leads to a lot of doughnut purchases. If you're caught leaving your desktop open, you're prone to getting "doughnuted". So, if you love doughnuts, this is the place to be."