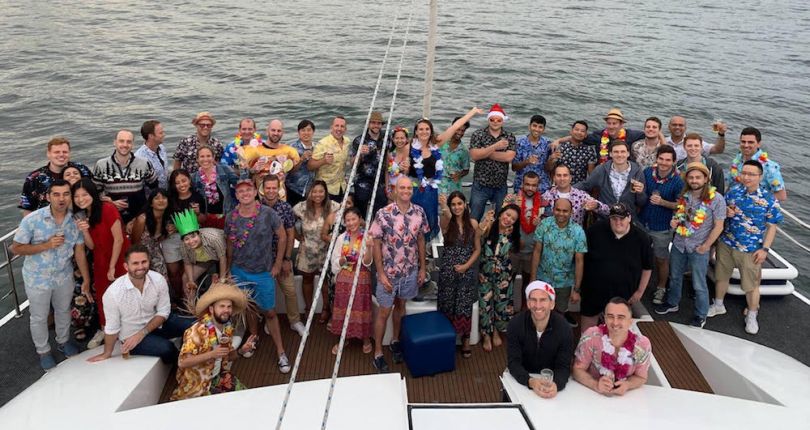 With Thanksgiving and the winter holidays coming up, chances are that you've been spending time looking into or booking airline tickets. If you have, you've probably come across the option to add travel insurance while booking your ticket.
Perhaps you weren't planning on buying travel insurance, but the fact that it's offered makes you reconsider: What if I get sick and have to miss my flight? What happens if the weather is bad when I'm supposed to fly? Maybe you end up getting it after all.
You may have Cover Genius to thank for that transaction.
Cover Genius is a B2B insurance tech company that has built a platform to help e-commerce companies sell insurance at the point of sale. The company is also insurance-agnostic, dealing with insurance for everything from sports equipment to pets, travel, electronics and cars.
Cover Genius started in Australia five years ago, but has since become a global company with offices in Sydney, London and New York City, as well as clients across the world.
Last week, Cover Genius announced that it raised $10 million in a Series B funding round. According to Mitch Doust, the Executive Vice President and Head of Americas at Cover Genius, a large portion of this new funding will go to U.S. expansion.
"We'll continue to expand our footprint from a geographic perspective to manage things regionally," Doust told Built In. "New York is our central hub and management of not only the U.S., but broader Americas region as well."
Doust says that its New York office helps the company manage both the partnerships and insurance sides of business. He says that Cover Genius is planning to hire about 40 people in the U.S. over the next 12 months. The majority of them will be based in New York.
The company is actively recruiting for roles in marketing, engineering, product management and more.
According to a company spokeperson, millions of people across more than 60 countries use Cover Genius. Revenue has grown by 12 times since 2016, and the worldwide employee headcount has tripled in the past year.
"In 12 months we've increased the size of our U.S. team by 10 times," Doust said.
It looks like the company is hoping to keep that growth going.