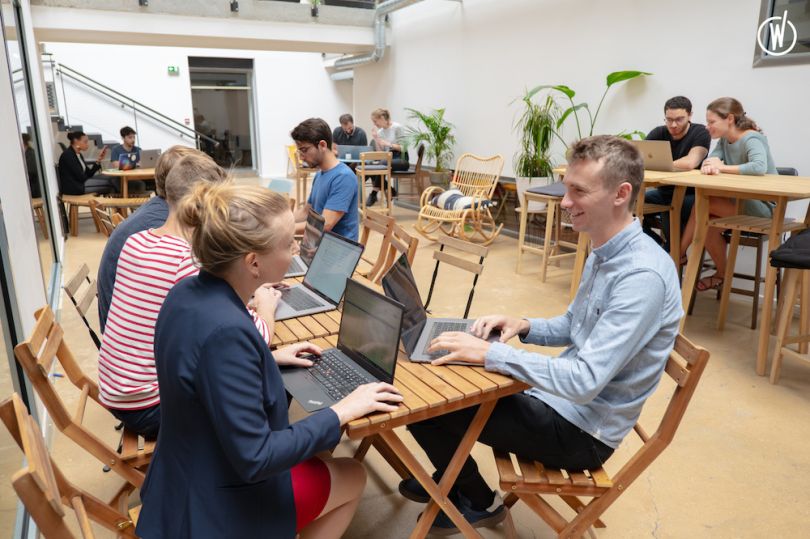 On Thursday, healthtech startup Owkin announced that it raised a $25 million funding round led by Bpifrance Large Venture with participation from Cathay Innovation and MACSF. This brings the company's total capital raised to $55 million since it was founded in 2016.
Owkin is a startup that creates artificial intelligence and machine learning technologies for medical applications. Its AI virtual lab allows researchers to take millions of data points from patient data and use them to discover biomarkers and biological mechanisms associated with disease. This helps academic researchers, clinicians and pharma companies alike discover what treatments a patient may respond to.
"Since we first backed Owkin in 2017, we have been sharing its vision to apply AI to fighting one of the most dreadful diseases on earth: cancer. Owkin has risen to become a leader in digital health, we are proud to grow our investment in the company to fuel its ambition to pioneer AI for medical research, while preserving patient-privacy and data security," Owkin investor Jacky Abitbol of Cathay Innovation said in a statement.
But Owkin's technology isn't limited to any one disease, so it's using this tech to help fight COVID-19. The company launched the COVID-19 Open AI Consortium, which uses its AI and predictive modeling to accelerate research into treatments for the coronavirus. The consortium promotes collaborative research and will share its findings with the global medical and scientific communities. Right now it's doing research into how COVID-19 affects people with underlying cardiovascular diseases.
Owkin's new round of funding will help the company's future growth. An Owkin spokesperson told Built In this investment will be used to expand across the United States and Europe, and hire for its New York and Paris headquarters.