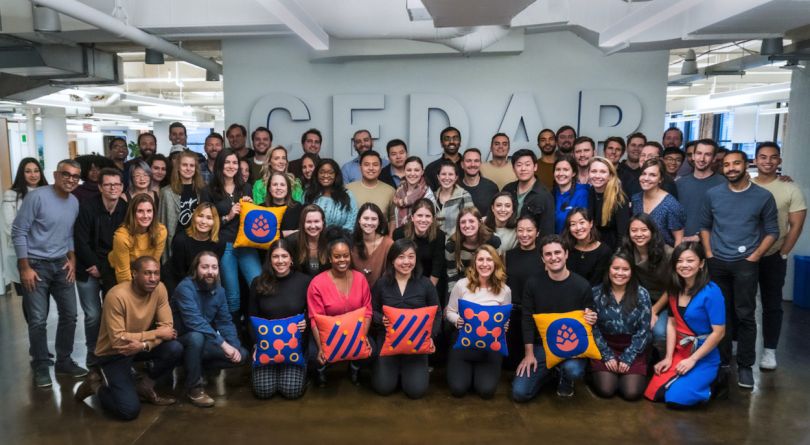 Cedar, an NYC startup with a platform that makes the financial aspect of doctor visits easier to manage, announced Monday it closed on a $102 million Series C round led by Andreessen Horowitz, bringing the company's total funding raised to more than $150 million.
Using electronic health record, demographic, external and behavior data, Cedar aims to improve the overall experience of patient billing and engagement, providing an individualized experience for each patient according to things like their age and income. In the end, the goal is to help healthcare providers get paid and make sure patients understand the cost of their care.
This $102 million investment, which includes $77 million in venture capital and $25 million in venture debt from JP Morgan, will be used to innovate the company's product and fuel its expansion.
Cedar also announced a partnership with Novant Health, a healthcare company out of North Carolina, to provide personalized payment experience and pre-visit digital engagement with its patients. Both announcements, according to the company, underscore the need to transform the United States' healthcare system, particularly at a time as critical as this one.
"The COVID-19 pandemic has put a spotlight on many of the inefficiencies and archaic processes across our current healthcare system which has, in turn, driven an increase in the adoption of platform's like Cedar's among healthcare providers," CEO and co-founder Florian Otto said in a statement. "Through this round of funding and our new partnership with Novant Health, Cedar's patient engagement and payment technology platform will be able to offer an improved experience for patients with simplified and personalized digital engagement strategies and payment support options."
The company is currently hiring for open roles in engineering, product, operations, sales and more.