Not too long ago, Sisense had an opening for a full-time HR role.
After the pool was narrowed down to two working parents who were both interested in flexible working hours, Regional VP Kristina Karcic-Ehret said the decision was an easy one.
Instead of passing up on either talent, her department split the full-time position into two part-time roles.
"We thought outside the box to bring the right employees into the organization," Karcic-Ehret said. 
Whether it's creating a buddy system that connects like-minded team members with one another or recruiting diverse talent from local schools herself, the diversity officer understands the power of showcasing unconventional innovation.
Diversity of people, which is an integral part of building an inclusive culture, is top of mind for Karcic-Ehret. In fact, in the last few months, Sisense leadership has evaluated basic diversity metrics — including engagement and attrition — to understand the makeup of their employee population.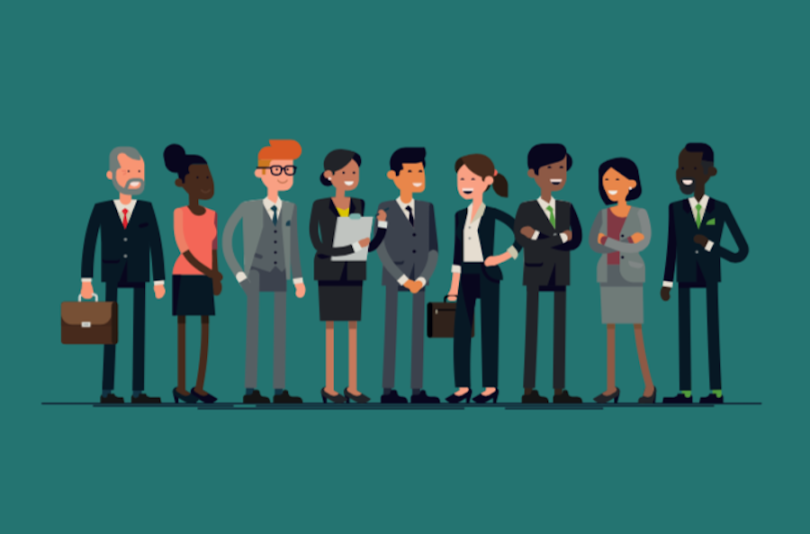 Tell me a little bit about your background. What drew you to Sisense? 
I was drawn to the ability to create a people-first culture and be my authentic self. After my undergraduate studies, I realized I wanted to be in a field that merged people and psychology with business. I was lucky enough to get into HR. 
I have a passion for creating inclusive cultures that provide space for individuals to be their authentic selves. At Sisense, I felt this passion from both the CPO and the CEO. Once I joined, Sisense was the first place that valued what I brought to the table. I am a strong leader who doesn't shy away from difficult conversations. Most of my career, I was being pushed to be someone I wasn't. I don't feel that here. 
Why is attracting diverse candidates important to you? What is Sisense doing to attract diverse talent? 
For me, it's personal. I grew up right outside of New York City in a diverse town of working-class and immigrant families. I first had an opportunity to work with peer leadership groups as president of the local PTA. I am currently working with local high schools to develop tech seminars featuring diverse talent. Tech careers aren't limited to engineering and software development. Most of these students didn't know much about tech sales, for example. 
At Sisense, we partner with talent companies and networking groups that share our vision and goals. It's about being open, talking about tech in places where it simply isn't being talked about and being willing to bring people on from other industries.   
Supporting Healthy Habits 
"When the pandemic started, many of us softened all boundaries and buried our heads into our work," Karcic-Ehret said. "This strategy is obviously not sustainable. We are starting to talk to our leaders about putting up some of those boundaries again. We encourage employees to take time to breathe during virtual wellness activities the company offers. We also encourage our leaders to make sure they connect with their teams."
What are some formal programs and initiatives at Sisense that promote diversity and inclusivity? 
We formed the buddy system to attract women into our corporate sales organization, as well as ensure they were set up for success. We paired new hires with colleagues in other parts of the department. It worked so well we have expanded the program.
We also created a few different employee resource groups (Latinx in Tech, Black in Tech, Zenith; Womxn in Tech) with the intent of facilitating a safe place where people of like interests can gather to discuss topics that are important to them and celebrate their diversity. If someone is struggling, they can talk to people who may understand what they are going through. 
The groups help educate others on the uniqueness of specific cultures, including previous struggles and successes. We do our best to support the cultures we celebrate. For example, when celebrating cultural holidays or differences, it is a requirement that we select vendors owned by cultures we are representing, celebrating or simply learning from. Like everyone else, we are constantly learning. We try to adapt to what our employees need and want.
 
Like everyone else, we are constantly learning. We try to adapt to what our employees need and want.''

How do you plan to make Sisense even more inclusive in the coming year? 
Inclusivity is one of our core values. Previously, candidates met with our people partners for cultural interviews. Now, we enlist all team members who truly exemplify our values to lead that part of the process. They are, in essence, the protectors of our culture.  
We also leverage LifeLabs Learning for employee training. In the upcoming months, we will be requiring inclusivity training for the leaders who manage employees within the organization. The training is intended to scratch the surface of a very complex issue. We hope participants are able to walk away with action items to reinforce our commitment to continue fostering an inclusive culture.