Why a Fast-Growing Company Is the Perfect Place for Building a Career
OwnBackup's environment of high achievement and connected culture is a launch pad for motivated employees.
"If you are not willing to learn, no one can help you; but if you are determined to learn, no one can stop you," Chief Financial Officer Jeannie Mun said. "That's a saying that resonates with everyone on the OwnBackup team."
It's a rare achievement when a company can balance fast growth, high achievement and an exciting culture based on learning and development. Yet Mun believes that OwnBackup — which raised $167.5 million in a Series D round this February and is continuing to build best-in-class products for growing customers like Peloton, Zoom, Crocs and Lamborghini — has done just that. 
"Employees who join our team have the opportunity to wear a lot of hats, make a big impact and put themselves on the pathway for career acceleration — all while learning and spending time with great people," Mun said.  
To hear more about how OwnBackup combines company growth, employee opportunity and a connected culture, Built In NYC sat down with Mun for a conversation about where the company is headed — and why new talent should take advantage of the opportunity ahead of them.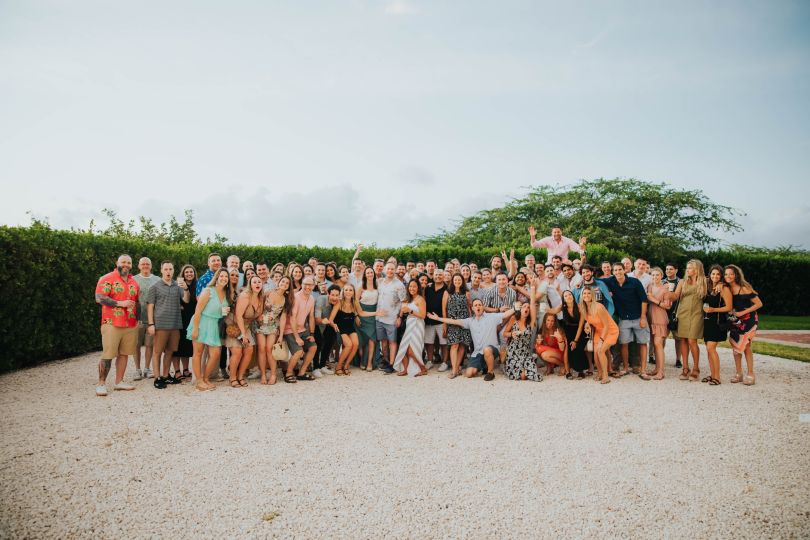 Protecting the Cloud
OwnBackup, a popular cloud-to-cloud data protection platform, provides secure, automated, daily backups and rapid data restore tools of SaaS and PaaS data. Helping over 3,500 businesses worldwide safeguard critical cloud data, OwnBackup covers data loss and corruption caused by human errors, malicious intent, integration errors and rogue applications.
Nice to meet you, Jeannie. Can you tell us a bit about your responsibilities at OwnBackup? 
As CFO of OwnBackup, my responsibilities include accounting, finance, deal desk, KPIs and a focus on scaling the company for growth.
"Growth" definitely seems to be the word with OwnBackup. In your opinion, what has caused the company to grow so much lately?
OwnBackup has grown over one hundred percent for each of the last six years, and our plan is to continue to provide valuable backup and recovery software for our customers. A couple of macro trends have helped accelerate our trajectory. First, digital transformation and data security are important as ever as more companies move their data onto the cloud with increased adoption of software as a service (SaaS) and platform as a service (PaaS). Second, data is an integral part of every business and the ability to protect and access that data remains critical. 
We have also continued to invest in our technology to ensure we offer the best-in-class products to protect our customers' mission-critical data and serve our growing global customer base.
OwnBackup has grown over one hundred percent for each of the last six years, and our plan is to continue to provide valuable backup and recovery software for our customers. "
You mentioned that a fast-growing company like OwnBackup is a great place for new talent to build their careers. Why is that?
There are many reasons, such as career acceleration, the ability to take on lots of responsibilities and the chance to make a high impact on the future of the company. OwnBackup is especially great for people who want to learn, take on new challenges and are naturally curious.
Overall, we aim to recognize and elevate rockstars. These are the people who consistently deliver great results, while being a team player and supporting the culture by sharing their knowledge and elevating others. We celebrate their efforts with recognition, greater responsibility and promotions.
You also mentioned that some employees have been able to wear a lot of hats a OwnBackup. What's an example of this happening in the past?
An early employee was responsible for all aspects of accounting, finance, HR and day-to-day operations. This makes sense for a startup to have one person with a broad span of responsibilities when it's just 50 or even 100 employees. Once the company grew and we added people across these functions, we wanted to elevate this individual who had the historical and institutional knowledge to use this perspective to think about what the companywide impact would be with double, triple or even 10 times the number of employees and customers we have today. He was able to leverage his experience to now lead a global financial operations and deal desk team.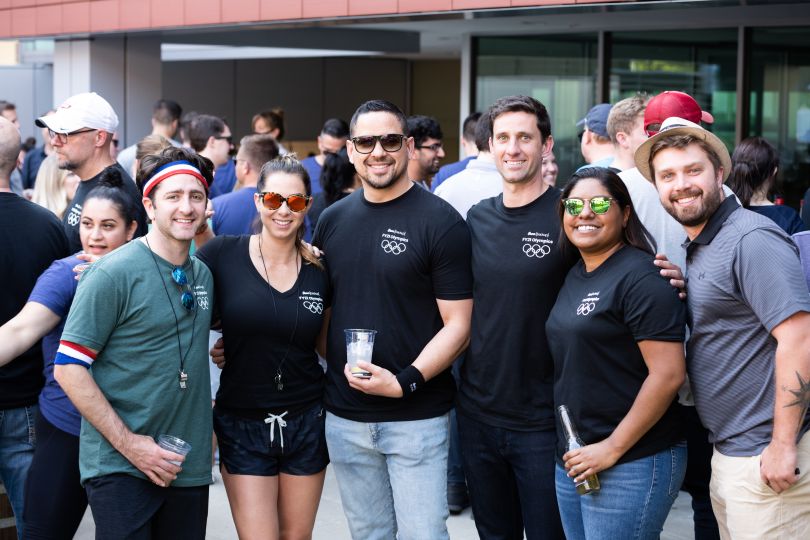 Why is natural curiosity such an important trait for employees at OwnBackup?
Our team believes that we all have to continue learning and growing, which helps us innovate and thrive as individuals and as an organization. We support this growth through team building activities and learning opportunities with ongoing support for certifications. 
We also have many examples of people who started off as individual contributors in sales, customer success, engineering and product that are now leaders in the organization. 
OwnBackup's Cultural Values
Culture is as important as results 
We take our work seriously but not ourselves
We care about everything we do
We build trust through transparency
What are your favorite aspects of OwnBackup's company culture? 
We have monthly town halls and AMA sessions with the CEO and the leadership team, where any person in the company can ask any question and share what's on their mind.  
Every new employee goes through "bootcamp" — as I once did — where they learn from OwnBackup veterans and fellow employees about the history of the company and its products, customers, partnerships, sales process and more. They also learn OwnBackup's value proposition and practice delivering OwnBackup's elevator pitch, all while connecting with a new class of employees across the globe. 
For more fun experiences, we had a company Olympics day that brought people together on-site to compete in everything from trivia games to shuffleboard tournaments to cookie-eating contests. Some of these contests are available on YouTube!
We've also had a variety of volunteer days to help package food for those in need and beautify parks.
Every new employee goes through "bootcamp" — as I once did — where they learn from OwnBackup veterans and fellow employees."

What's a specific example of a fun way that OwnBackup's culture and achievements are celebrated?
I remember cheering as our CRO, Ori Yankelev, threw down the gauntlet and accepted the infamous "monkey challenge." The stakes? If the company achieved a tremendous sales target, he would shave a picture-perfect monkey's tail into his beard.
In the end, OwnBackup hit that goal — another major milestone in a series of many — and Yankelev's chin became part primate, much to the laughter of the team. The picture is worth a thousand words!
One last question. Beyond the boot camp and the fun initiatives, what are some other ways that the OwnBackup team find ways to learn?
We have weekly learning meetings where we learn about a topic from a fellow teammate. So far, we have had sessions on a wide variety of topics. We've learned from our head of product and strategy about our technology roadmap, from corporate development on our merger and acquisition perspective, from our business intelligence lead to learn about data lakes and from sales strategy regarding how we think about entering new markets for our growing, global sales team. 
Our goal is to create ongoing learning moments for everyone on the team, which helps each of us connect our day-to-day jobs with the exciting direction the company is headed.