Applying a Game Design Mindset to Connected Fitness
Learn why Ergatta's director of game design feels like he was destined to help define gameplay in the connected fitness industry.
Josiah Colborn's journey into game design began well before he joined the working world. 
In fact, it started in his childhood, where some of his earliest memories come from playing video games that allowed access to level editors where he could design his own game scenarios and hero editors to modify the appearance and statistics of the characters he embodied during play. After rounding out his design knowledge with 3D art animation in college, Colborn's early video games career covered everything from character animation and level design to later managing content teams and leading design departments. 
What began as a hobby that allowed him to express creativity in his youth flourished into a career that not only challenges him, but also offers opportunities to define and explore the boundaries of game design in an unexpected industry. 
Colborn was working as a lead level designer at another studio when a recruiter contacted him about joining Ergatta, a fitness company focused on at-home rowing machines. "My early career taught me that the game industry is both competitive and volatile," he said, explaining that no matter how great a contributor you are, you can't take game industry jobs for granted because "a studio is only as good as the last game they made."
As he looked into the company and its product, it became clear that the role would present him with more than just an outlet to explore game design in a different context — it would also allow him to apply his game design skills to meaningful work that would motivate people to work out more regularly and establish healthy habits. "I care about the world around me, and there's a lot of work that needs to be done to help make peoples' lives better," said Colborn. "I knew I'd be making a positive impact that would bring something to the table that wasn't already there, both in this industry and at the studio."  
So he decided to follow the path Ergatta opened up to him. Little did he know, this new role in connected fitness would also allow him to blaze a trail of his own design.
Finding a Fit in Connected Fitness
While Colborn's background in traditional game design adds yet another layer of expertise to the product team, Ergatta has a rich history of design to lean on. Jordan Morris, the company's director of product design, has led the design of Ergatta's software platform from the product's inception, in collaboration with Andrew Levy and his creative agency, PDA. Indeed, the company's leadership considers their work, as well as Morris' overall vision and emphasis on high-quality product design, to be one of the biggest differentiators between Ergatta and its competitors. 
With that platform to jump to, Colborn's decision to leave traditional gaming behind and become Ergatta's director of game design was significantly easier to make. He confidently exchanged familiarity for opportunity — particularly the opportunity to apply his background of gaming grandeur to designing something on a much different scale.  
"A workout experience isn't a 90-hour epic role-play game, which can take five to eight years to make," he explained. "Being able to try more ideas and get more things out there was something I wanted to do at least once in my career."
Upon joining the team, he was given the task of auditing the existing Ergatta fitness experiences. What he found was that, while their foundations were in good shape, there also existed an incredible opportunity to create a more entertaining, motivating and habit-forming fitness experience for users. "Even not being a fitness guru myself, that stuff came really naturally to me," he said. 
A Day in the Life
Working from his home office, Colborn experiences a great deal of variety in his day-to-day work. From meetings and design documents to building prototypes for game pitches, he covers a lot of bases to see the development of their games through to completion. In addition to designing new foundational features, Colborn is getting ahead of the team by figuring out where — and how — the existing platform and its rowing fitness capabilities can be improved. One thing remains consistently true, though: Between fitness experts, industry leaders in visual design, and a whole crew of engineers, Colborn is always learning.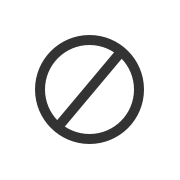 Rules of the Game
Having worked on a variety of games throughout his career, Colborn was no stranger to creative problem solving — and that's part of what makes working in this lane of technology so fun. "You're always on the bleeding edge creatively, and I really love that about making games," he said.
To get into the heads of Ergatta users, he breaks down the approach to gameplay and looks for the overlap between traditional gaming and fitness. "The context is different, but the fundamentals of how to motivate those experiences are really the same," he said. "I was pleased and surprised with how well my understanding of game rules and motivations transferred over to my work at Ergatta."
Colborn noted that matching regulations and principles are key to creating well-designed games, and that structure is similarly vital to what he does at Ergatta: "Rules are extremely important to game design and to good fitness. They can provide both a good workout and a fantasy that gets you into the zone so that you forget you're doing what some might consider a chore." The more fulfillment a user experiences, the more likely they are to benefit from the exercise and keep up with the routine. 
Because so much of Ergatta's gameplay is predetermined, Colborn really leans into rules, reframing them as an opportunity to zero in on what to improve rather than seeing them as a limitation. "Game design actually gets easier when you know more about what you need done," he said. "Game designers should love rules."
You don't give the player a solution; you give them a problem and as many tools as they need to figure it out themselves."
Modifying More Than Just Gameplay
Colborn is defining his new role — and forging his path as he goes — by setting a vision for the rower and what it can offer to users in terms of engagement and fantasy. "My goal is to squeeze every bit of gameplay potential that we can out of our machine," he said. Even though the interaction boils down to a single maneuver, the mechanics of it provide a lot of exploration. "It's an analog action, which means there's a lot of nuance to exactly how the player pulls it back," he explained. "There's a million different ways you can measure it, and some of them are good for your fitness and some are not."
Colborn is motivated by that opportunity to explore. As it stands, Ergatta's product is equipped with games that teach the foundations of rowing, which is why he's particularly interested in player engagement and agency. Colborn has set a goal to "get the player into the zone so much that they forget that they're working out" — a challenge he's already working toward from the other side of the rower experience in his own Ergatta-based exercise habits. 
In addition to finding more ways to leverage social integration and player interaction, the potential direction game design can take Ergatta in the future excites Colborn. "We can leverage the player's rowing performance to help them have both a better workout and more fun while they're doing it with game mechanics," he said. 
As Colborn blazes his own trail at Ergatta, he's quick to encourage others to do the same — whether it's seeing a zealous idea through to fruition, or simply making time to tap into creative energy when it strikes. "It makes our products better to have more of that creative burning energy poured relentlessly into what our team is working on," he said. 
Follow the Leader
Coming into Ergatta with the intent to lead felt like a natural, destined transition for Colborn — especially considering how much pride the company takes in its management. As for his individual style, Colborn describes himself as "extremely open-minded, maybe to a fault sometimes." In practice, that means he's less about dictating and more about collectively working toward answers, giving all potential solutions and ideas the air time they need in order to be considered, no matter where they come from. 
Creative Culture: "Game-storming"
Ergatta's fleet of game designers consists of engineers and product experts who combine their love of video games with specialized skills to brainstorm ideas for the platform. With Colborn joining, the team's tradition of turning feedback into game ideas continues. "We have a few engineers that actually came out of the gaming industry, so we have a wealth of good experience under our belt. Their ideas are better founded on game design principles, which helps us make games more quickly," he said.

In line with his belief that good ideas come from everywhere, Colborn is not a leader who rules out solutions he might not agree with — especially when they come from a place of sincere risk or personal perspective. "I want people to feel like they can be open, honest and creative," he said. "The more you punish people for taking risks, the fewer risks they take." And when it comes to collaboration, Colborn is careful not to take agency from anyone, which is a perfect reflection of his perspective on game design: "You don't give the player a solution, you give them a problem and as many tools as they need to figure it out themselves." 
For game designers considering whether the connected fitness industry could be a fit for them as well, Colborn suggests figuring out exactly what it is you love about making games. In the same way that classic video games are "immersive, cinematic stories with bombastic, scripted action sequences," this niche of Ergatta's game design offers its own fascinating realm of exploration and creativity, especially for designers who feel they're "at their most creative when they're restricted." 
"If you enjoy designing games because you like trying to figure out human behavior, and you understand how rules and incentives and motivations inspire player action — and all of that excites you — you'd probably have a ton of fun making fitness games," said Colborn.
Seeing as the connected fitness industry is fairly new to the tech space, the opportunities to define what fits into its box are seemingly limitless. "A lot of designers love the possibility of innovating and doing something new that no one's ever tried before," Colborn said. "This is the place to do it."