Since it looks like we're not getting the hoverboards of our childhood dreams anytime soon, self-driving cars will just have to do as the "way of the future." Yet, as the conversation around self-driving cars heats up, New York City has largely been left out of the picture. So, Built In NYC took a look at just what it would take to put NYC on the self-driving map.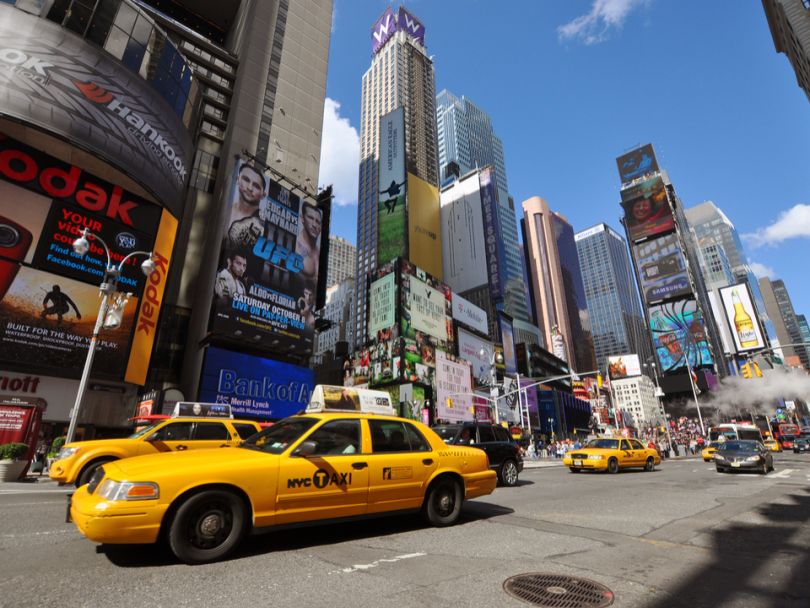 The Story So Far
Presently, major transportation companies are testing the self-driving waters in different forms. In Pittsburgh, Pennsylvania, Uber has been testing their self-driving cars for well over a year. Google's Waymo program has exceeded performance expectations, self-driving more than 300,000 miles in a few short years, and will soon be available to the public. Driverless cars have become increasingly autonomous and stand on the brink of integration with our daily lives.
While New York City is the heart center of many industries, it has largely been neglected by the autonomous vehicle industry. Sure, the challenges seem clear: massive pedestrian traffic, congestion, confusing signage and endless detours. Still, could NYC not provide a valuable training ground for autonomous vehicle technology? It turns out it's not as simple as plopping a Tesla down in Brooklyn.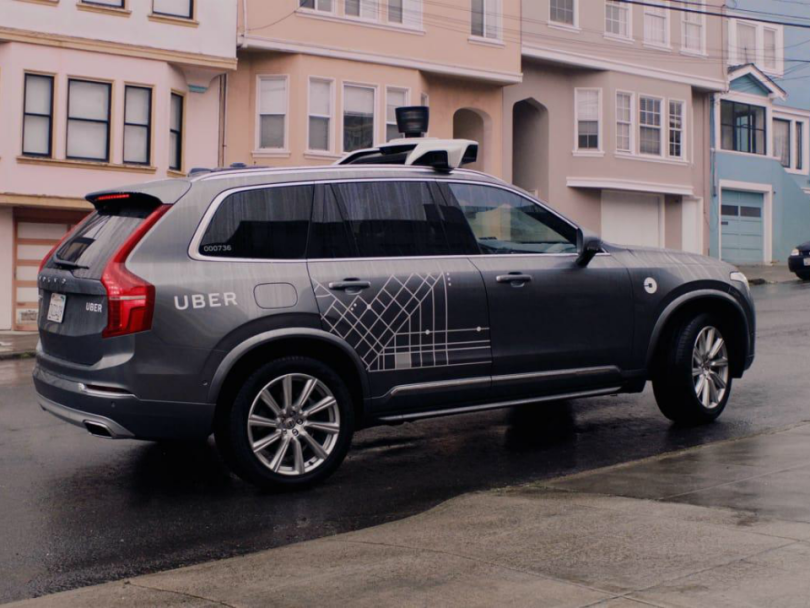 Cracking Local Laws
New York is the the only state in the country with a law dictating a vehicle in motion must have at least one hand on the wheel at all times. Though the law was implemented in 1971 when autonomous cars were a faraway dream, it has been evoked more recently as a means for stymying self-driving cars (which don't always involve hands).
In the past several years, Albany legislators across the aisle have come together in attempts to alter the law and allow for the passage of self-driving cars. "We are just trying to have the law match up to the technology that people are using today and I think is only going to grow down the road," said Senate Transportation Committee Chairman Joseph Robach in a 2016 interview with New York Daily News.
Other legislators remain wary, and express a desire to see more progress in autonomous car technology before unleashing it on Midtown rush hour traffic.
The Future is Foggy
Concern for the danger inherent in self-driving cars is not unfounded: the rapid progress being made in the sector has not come without controversy. In the last six months alone, companies like Uber and Tesla have come under fire for major, even fatal, accidents involving their driverless vehicles. Uber even temporarily halted its self-driving test program in light of a fatal accident this past March. Despite years of progress, the attitude-at-large seems hesitant once more.
Sameep Tandon, co-founder and CEO of self-driving software company Drive.ai explained to Built In NYC: "At Drive.ai, we believe that the successful adoption of self-driving vehicles, regardless of location, will be underpinned by clear legislation, government support, and local partnerships." In other words, companies like Drive.ai may work to build trust within communities — but in New York City that trust can only manifest through actual legislative changes.
"We place a strong emphasis on community support as it increases safety and understanding by local residents, and ensures there is a unique, practical application for self-driving vehicles within a given ecosystem," Tandon added.
Getting self-driving cars in New York City will be a process — but with the right support and technology, it could prove feasible in the future.