Company Equity, Hardware
3 Companies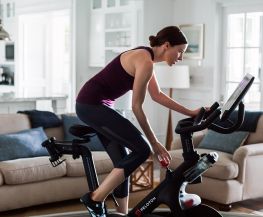 Founded in 2012, Peloton is an innovative tech company that brings members the best workouts possible, all from the convenience of their own home via the Bike,Tread and Mobile App platforms. Peloton uses technology and design to connect the world through fitness, empowering people to be the best version of themselves anywhere, anytime.

FOAM is building spatial protocols, standards and applications that bring geospatial data to blockchain and empower a consensus-driven map of the world. FOAM has three main components: 1) Crypto-Spatial Coordinate - An open-source standard for embedding physical location in Ethereum smart contracts. 2) The Spatial Index & Visualizer (SIV) - A...
---
Team based strategic planning
Group brainstorming sessions

Since its start, Unbound has gone from being a labor of love (translation: we started it in our tiny NYC apartments) to a leader in changing how women, femme, and non-binary people explore and enjoy their sex lives. We sell beautiful, intuitive sex toys and create content that encourages all people to love their bodies.