Other, Some Meals Provided, Stocked Kitchen, AngularJS
3 Companies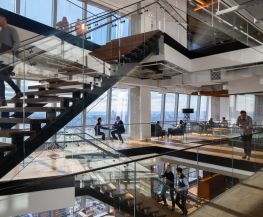 Angel or VC Firm • Artificial Intelligence
BCG Digital Ventures is a corporate investment and incubation firm. We invent, build, scale and invest in startups with the world's most influential companies.

At the forefront of the insurtech industry, we are completely reinventing how small businesses access insurance. Our sophisticated platform aggregates the necessary data from different sources, and then uses incredibly advanced analytics to create tailored products that can be delivered in mere minutes, not days or weeks. Everyone wins.

Here at MealPal, we help customers find delicious meals in their city at an affordable rate while partnering up with restaurants to drive additional revenue & volume during their busiest hours!