Angel or VC Firm, Some Meals Provided, Open door policy, Company sponsored family events
2 Companies

Angel or VC Firm • Consumer Web
Redesign Health is a company committed to tackling contemporary issues in healthcare. Working as a catalyst, Redesign develops and funds businesses focused on improving the quality and accessibility of modern healthcare solutions. Our first companies include Candid, Lively, EverBody, and Vault.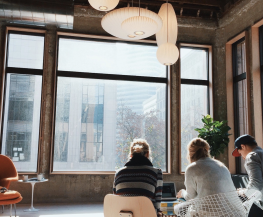 Agency • Angel or VC Firm
Azai Studios is a creative branding studio with footprints in New York City, Dubai, and Riga. We create visual identities and digital experiences for a wide range of businesses that matter. From Start-ups to Fortune 500 companies, we solve problems through strategy, design, technology, and content production.