Machine Learning, MySQL, CodeIgniter, Family Medical Leave, TensorFlow, Mentorship program
3 Companies

Artificial Intelligence • Enterprise Web
Urbint is an international enterprise software company that enables utilities and infrastructure operators to manage risk and increase resiliency through AI-powered solutions. Our mission is to make communities more resilient.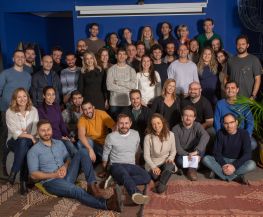 Artificial Intelligence • Internet of Things
We're solving real problems for real people, giving our customers superior insights into the health and performance of the machines they use to make products, deliver services and improve lives. We want to create a world in which people can always rely on machines that matter.

Artificial Intelligence • Cloud
Paperspace is a high-performance cloud computing and ML development platform for building, training and deploying machine learning models. Tens of thousands of individuals, startups, and enterprises use Paperspace to iterate faster and collaborate on intelligent, real-time prediction engines.