AdTech, Sports, Machine Learning, Microsoft SQL Server, MySQL, CodeIgniter, Online course subscriptions available
3 Companies
DoubleVerify is the leading independent provider of marketing measurement software, data and analytics. We authenticate the quality and effectiveness of digital media for the world's largest brands and media platforms. Leveraging cutting-edge technology, we deliver media transparency and accountability for companies that span every major vertical.

Integral Ad Science (IAS) is the global market leader in digital ad verification, offering technologies that drive high-quality advertising media. IAS equips advertisers & publishers with both the insight & technology to protect their advertising investments from fraud and unsafe environments as well as to capture consumer attention, and drive ROI.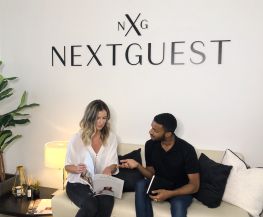 Based in New York City, NextGuest provides hoteliers with everything they need to thrive in the digital world. Through its subsidiary divisions, the company provides digital marketing, CRM services, technology solutions, and high-level consulting to some of the world's top hotel brands.