Fintech, Onsite Gym, Some Meals Provided, Paid Sick Days, Spark
3 Companies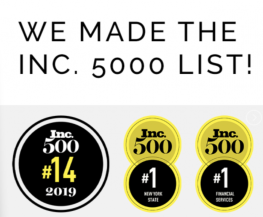 YieldStreet is changing the way wealth is created, providing access to asset based investments historically unavailable to most investors. We believe our technology platform creates a unique experience for investors at every level and provides valuable diversification and strength to most portfolios.

We're one of the Fastest Growing Consumer Investing Apps in the World. STASH is a digital-first financial services company committed to making saving and investing accessible to everyone. By breaking down barriers and building transparent, technology-driven products, we help the 99% build smarter financial habits so they can confidently save more,

Clear Street is a technology company that builds infrastructure for financial markets. Funds of all sizes - from startups to multibillion dollar funds - will use our technology to clear and settle financial transactions.