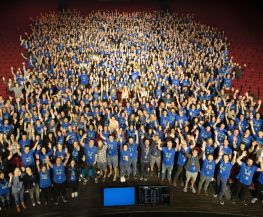 The Trade Desk powers the most sophisticated buyers in advertising technology. We were founded by the pioneers of real-time bidding, and we've become the fastest growing demand-side platform in the industry by offering agencies, aggregators and their advertisers best-in-class technology to manage display, social, video and TV advertising campaigns....
DoubleVerify is the leading independent provider of marketing measurement software, data and analytics. We authenticate the quality and effectiveness of digital media for the world's largest brands and media platforms. Leveraging cutting-edge technology, we deliver media transparency and accountability for companies that span every major vertical.

GroundTruth is the leading location platform that leverages data and insights to drive business performance. Using our proprietary mapping technology, GroundTruth is able to learn about mobile users and reach them at the right place and time, ultimately helping companies make smarter marketing decisions, increase sales, and grow their businesses.