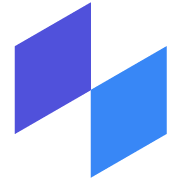 Associate, Research Quality & Compliance - Computer Systems Validation (CSV)
[Please note that this is an office based position at Flatiron's office in New York, NY]
Flatiron Health expects our organization to meet high quality, ethical and compliance standards. We operate in a highly regulated space, with simultaneous federal and state regulations coupled with defined requirements from the US Food and Drug Administration, Health and Human Services, Center for Medicare and Medicaid Services, and others.
To that end, our Research Quality & Compliance team is seeking experienced computer systems validation (CSV) professionals to define and drive Flatiron's strategy with regard to adherence to applicable regulatory requirements (e.g. 21 CFR Part 11: Electronic Records; Electronic Signature). These positions will support Flatiron's research initiatives in their efforts to deliver high quality data and and to ensure compliance. Such support includes collaborating with key internal and external stakeholders to provide guidance on technical compliance matters and lead the implementation of key elements of the quality and compliance program against strategic priorities.
Responsibilities:
Provide proactive compliance support regarding best practices, document control, process development/improvement and risk management for computer systems. Enhance and implement Flatiron's quality system to ensure compliance with applicable regulatory requirements. Assess internal compliance with Flatiron's quality system.

Determine the appropriate level of qualification and validation necessary for electronic systems to ensure compliance with relevant regulations and industry guidance documents. Design, implement and oversee risk-based computer systems validation activities (e.g. specifications, testing, qualification, release). Guide and reconcile any associated corrective and preventive actions needed to ensure compliance.

Provide hands-on support to ensure the completion of computer system validation and the associated documentation (e.g. plans, protocols, reports, memos).

Foster a quality culture focused on meeting high quality, ethical and compliance standards.

Enhance and implement document control and training plans for a compliant approach to the software development lifecycle (SDLC).

Design, implement and oversee compliance training.

Ensure proactive audits/inspection readiness. Oversee external audits/inspections of Flatiron's data and research businesses, including liaising with clients, hosting on-site visits, and internal oversight of associated action plans. Plan, complete, document and closure audits of Flatiron vendors.

Collaborate with our Product Management, Quantitative Science, Abstraction, Oncology, Security and Software Engineering teams to advise on the correct application of internal and external regulations for computer systems projects.
Requirements:
Applicants with direct experience with completion of day to day validation activities (e.g. writing, reviewing and executing test plans/scripts). Looking for at least 2 years of experience.

Experience of working within a highly regulated environment (e.g. licensed laboratory, commercial manufacturing, life sciences)

Bachelor's degree required

Proactive compliance support methodology that can translate complex regulatory principles into best practices for cross-functional research teams

A flexible approach to compliance; ability to translate and infuse compliance knowledge and best practices for computer systems validation

Strong working knowledge of regulations for electronic systems validation (specifically 21 CFR Part 11).

Experience in developing an organizational "culture of compliance" and risk-based validation activities.

Experience drafting, reviewing, implementing and ensuring compliance with research procedures (SOPs) that drive efficiency and foster a creative approach to solving business needs

Ability to work within cross-functional team and manage multiple simultaneous projects

Intellectually curious, with outstanding problem-solving skills

Nose for value; able to effectively prioritize in a challenging, time-sensitive environment

Impeccable communication skills

Passionate about our mission to improve healthcare through technology
Ideal Experience:
Direct experience as a computer systems validation auditor (e.g. internal audits, vendor audits).

Experience with agile software development (ideally SCRUM methodology)
Bonus Points:
Familiarity with regulations and the associated guidance documents relevant to clinical trials (e.g. 21 CFR parts 50, 312, 314, 812, 814) or Good Clinical Practice (GCP)

Understanding of the global regulatory landscape (e.g. European regulations such as annex 11) and ability to apply global best practices to daily tasks

Oncology and/or clinical experience (e.g. nursing degree)

Scientific experience, including both hypothesis-generating, hypothesis-testing and/or publications

Experience with designing protocols, case report forms, regulatory submissions, etc.

You've worked at a technology partner to a life sciences company
Read Full Job Description