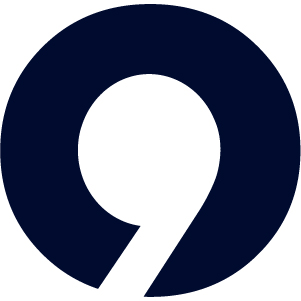 Content Acquisitions Coordinator
The Dodo is looking for a Content Acquisition Coordinator to join our growing video team. As Content Acquisition Coordinator, you will be immersed in a fast-moving digital media environment, and play a crucial internal and external facing role in our video creation process. Your primary role will be to obtain permission for The Dodo to incorporate user-generated content into our videos, and maintain relationships with rights holders. This position is instrumental to our growth, and will help The Dodo maintain its status as the largest animal brand in the world.
Responsibilities:
Obtain the required legal rights for user-generated content sourced by our video editors

Liaise with rights holders across individuals and organizations in an effort to obtain permissions over email, social media platforms and the phone

Escalate footage requests to other members of the content acquisition team—serving as a sort of "air traffic controller" for our video projects

Coordinate special footage requests, for example asking uploaders for additional content, obtaining background information, etc.

Maintain and update video database with detailed records of all content acquisitions, relationship updates, contracts, and licensing terms
Qualifications:
Highly organized and detail-oriented

Output driven and task focused, able to meet daily delivery goals, self-disciplined, transparent with status updates

A team player, flexible, patient, go-with-the flow, resilient, "fill the void" attitude

Exceptional verbal and written communication skills (persuasive and professional over email)

Digital native and social media savvy

Proactive, self-starter, ability to prioritize

A passion for animals!
Preferred Qualifications:
1-3 years of experience in digital media, footage licensing preferred

Customer service and client relations experience preferred
About The Dodo
The Dodo is an NYC-based digital media start-up committed to creating entertaining, meaningful animal-related stories – we cover everything from viral videos and animal behavior to rescue stories and advocacy efforts. Our goal at The Dodo is to deliver the most emotionally and visually compelling, sharable animal stories and videos to the biggest number of readers possible to help make caring about animals a viral cause. We are looking for passionate, flexible people who are interested in growing a start-up that we hope will make the world a better place for animals. We offer competitive pay, medical insurance, and perks like working from home Fridays.
Office culture and work-life balance are very important to us, and bringing your dog to work is encouraged! Our team is made up of enthusiastic, ambitious people who like to help animals and have fun in the process. The Dodo is a Group Nine Media brand in partnership with Discovery Communications, Thrillist, and NowThis.
*Please note that applications without a cover letter and link to relevant creative works will not be considered!
Read Full Job Description