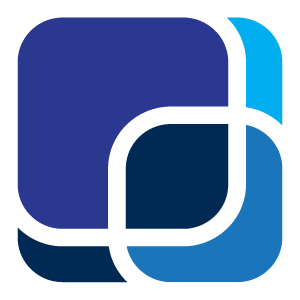 Corporate Security Product Strategy
Min. Experience: 5+ years
Who we are:
We are Dataminr, the leading company that turns social media into real-time, actionable alerts. Our ability to find and deliver information faster than any traditional source has completely revolutionized how critical, relevant and actionable information reaches the news, finance, public sector and corporate security industries.
We are one of the most exciting companies to work for and have been referred to as the "super tool of journalists and hedge funds" while also receiving numerous accolades from professionals in both the corporate security area and public sector. We've been named to CNBC's Disruptor 50 list in 2014 and 2016, the Forbes FinTech 50 list in 2016, added to the AlwaysOn Global 250 Top Private Companies list and received an invitation to speak at the World Economic Forum.
Headquartered in New York City and nearing 300 employees, Dataminr provides a challenging and dynamic environment where everyone feels that they have the freedom to be innovative, impactful and influential. Our culture promotes team interaction, work-life balance and the sharing of information and ideas because it empowers us to do our best work and have fun. If you want to be a part of the most interesting and exciting high-growth tech company in New York, please keep reading!
Who you are:
You are an expert in Corporate Security and Corporate Communications AND you have experience creating enterprise product strategies that marry commercial revenue goals with product roadmaps. You have brought new products to market and have created plans to optimize existing applications for new customers and new revenue-generating opportunities. You collaborate regularly with senior-level stakeholders to develop enterprise initiatives and align cross-functional activity within a sales vertical. You (of course) enjoy working with incredibly talented people across the entire organization (no silos here) and thrive when given the autonomy to establish a roadmap and develop solutions. Join a company focused on creating real-time products that enable our clients to act faster and stay one step ahead!
Responsibilities:
Building and owning the Corporate Security and Corporate Communications roadmap based on commercial opportunity

Working with Sales, Marketing, and Product teams to own the full vertical development life-cycle, from research and roadmapping through design, development, and release

Analyzing product trends, competitive landscapes, and market gaps to identify business opportunities

Communicating your vision for the vertical to internal and external stakeholders

Collaborating with clients as well as Engineering, Product, Sales, and Marketing teams to synthesize feedback, define product strategy, and create go-to-market strategies

Pitching in with anything and everything related to getting new products shipped
Desired Skills & Experience:
5+ years experience in product management, product strategy

Industry exposure to Corporate Security and Corporate Communications preferred

Bachelor's degree in Business, a related field, or equivalent experience; MBA highly preferred

Strong product sense and deep understanding of what makes commercial solutions effective

Self-motivated and excited to handle competing priorities in a fast-paced environment
Dataminr is an equal opportunity and affirmative action employer. Individuals seeking employment at Dataminr are considered without regards to race, sex, color, creed, religion, national origin, age, disability, genetics, marital status, pregnancy, unemployment status, sexual orientation, citizenship status or veteran status.
Read Full Job Description