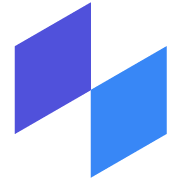 Data Insights Engineering Intern (Summer 2018)
Data Insights is an entrepreneurial group of engineers that join Flatiron product teams to facilitate the process of market fit discovery, rapid prototyping and iteration. We use engineering and data science tools to unlock the most value from our data. We talk with clients, work with oncology experts and code in Python, SQL, R or whatever it takes to advance our goal of dramatically accelerating cancer research and improving patient care. (If you don't know these tools already, you'll learn them!) The mix of technology and client empathy in a single team puts our engineers in a good position to come up with disruptive ideas that take our product offerings to the next level.
The team started out working on tools to enable healthcare providers manage cancer centers and treat patients, but we have since integrated into teams working in diverse areas of the company including partnering with Life Sciences companies and developing tools to help accelerate clinical research.
As a Data Insights Engineer Intern, you will:
Rapidly iterate on products early in the development of product-market fit when there is a need for product, customer and technology skills in a single self-driving person

Analyze and visualize oncology data for our clients in cancer clinics, academic institutions and life sciences companies

Work through complex data pipelines using SQL and other data processing tools

Own technical customer relationships and ensure clients receive the most value possible from Flatiron products

Develop knowledge of healthcare industry trends and data

Learn SQL, data processing and how healthcare data works
About you:
You are graduating between December 2018 and June 2019

Interns with technical backgrounds welcome (majored in engineering, computer science, or have done programming/scripting on your own)

You are passionate about our mission to improve cancer care through data and technology

You are a quick-learner and can easily pick up new programming languages

You are an excellent communicator who can break down a complex data analysis and tell a compelling story to stakeholders ranging from clinical staff to engineers to sales people

You understand how to identify major pain points in a user's workflow, quickly build prototypes to address the challenges, gather feedback from the user, and rapidly iterate

You are self-motivated and able to independently prioritize and address problems in a highly ambiguous environment
Good if you have (but we can teach you):
SQL and databases

Python, version control, product development processes

Healthcare industry knowledge/context (especially oncology specific knowledge)
Read Full Job Description