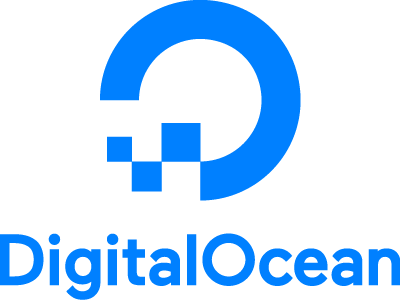 Director, Web Experience
Do you ever wonder what happens inside the cloud?
Based in New York, DigitalOcean is a dynamic, high-growth technology company that has built a cloud platform to enable developers around the world to seamlessly deploy, manage, and scale their applications. With nearly one million registered customers and over 50,000 teams, DigitalOcean has become one of the fastest growing cloud platforms in the industry. Our mission is to simplify the complexities of infrastructure and create a cloud that developers love.
Everyone at DigitalOcean values the power of user-centered design. The Brand team is a close-knit, collaborative, and light-hearted team. We're big fans of each other's work and we push each other to make it even better. Reporting to the Head of Brand, the Director of Web Experience is responsible for developing the strategic vision and driving the execution for our online presence across multiple web assets that receive millions of visits per month. You'll be responsible for delivering a simple and intuitive web experience for millions of developers worldwide. You'll be working collaboratively and cross-functionally to bring products to market, develop and grow business opportunities, and enhance our existing products and features. You will also work with product and UX leaders across all of our platforms to ensure a consistent and coherent experience for customers.
Your work must demonstrate respect for detail, simplicity, and elegance, and a thorough understanding of how your work ties into improving the customer's journey. This role requires being based in NYC or Cambridge, MA.
What You'll Be Doing:
Build and lead the Web Experience team in the planning and delivery of elegant web design and digital initiatives to support GTM plans for individual products and integrated programs

Build an amazing customer experience and extend both the web CMS and capabilities to be best in class at SEO and driving conversions

Leveraging data from user testing to drive design decisions

Supervise, motivate, build and support the Web Experience team consisting of project managers, front-end engineers, web designers, UX designers

Responsible for ensuring web information architecture, navigation, customer journey is clear, compelling and consistent for desktop and mobile

Partner with Demand Generation and our external development agency to drive conversions and optimize the developer's experience

Responsible for integrating our future CMS

Actively seek new opportunities to gain a competitive edge online while demonstrating innovation

Oversee budgets to ensure timely, cost-effective, high-quality execution

Manage relationships with external web development agencies
What We'll Expect From You:
Develop, manage, and lead the DigitalOcean web experience strategy for our marketing and community platform

Experience building a team and managing UX/UI designers, front-end engineers, and Project Managers

Experience establishing team and individual goals to support strategic company objectives

You have an eye for great design, you're detail-oriented, and every pixel is considered

Experience building elegant and beautiful experiences for large scale B2B technology websites

Experience managing and collaborating with a remote team

Exceptional hands-on knowledge of full spectrum of marketing technologies

Ability to prioritize projects and team resource allocation against a high volume of work against business objectives

Demonstrates comfort with an iterative design process that includes accepting and acting on feedback and constructive criticism

Attention to detail and solid organizational skills

Excellent collaboration skills, a strong work ethic, and a positive attitude

Knowledge of the cloud infrastructure space is a bonus
Why You'll Like Working for DigitalOcean:
We have amazing people

.

We can promise you will work with some of the smartest and coolest people in the industry. We work hard but we always have fun doing it. Archery classes, DJ lessons, and office pie fights are a thing. We care deeply about each other and take our "no jerks" rule very seriously.

We value development

.

We are a high-performance organization that is always challenging ourselves to continuously grow. That means we maintain a growth mindset in everything we do and invest deeply in employee development. You'll need to be great to get hired here and we promise you'll get even better.

We care about you

.

We offer competitive health, dental, and vision benefits for employees and their dependents, a monthly gym reimbursement to keep you fit, and a monthly commute allowance to make your trips to and from work easier.

We invest in your future

.

We offer competitive compensation and a 401k plan with up to a 4% employer match. We also provide all employees with Kindles and reimbursement for relevant conferences, training, and education.

We want you to love where you work

.

We have a great office space located in the heart of SoHo NYC and offer daily catered lunches to keep your hunger at bay. We're also very remote-friendly—we use Slack to communicate across the company—and all remote employees have the opportunity to take an all-expense-paid trip to our HQ to get quality in-person time with the team at least once a year. We also allow employees to customize their workstations to meet their needs—whether remote or in HQ.

We value diversity and inclusivity. We are an equal opportunity employer and we do not discriminate on the basis of race, religion, color, national origin, gender, sexual orientation, age, marital status, veteran status, or disability status.
Read Full Job Description