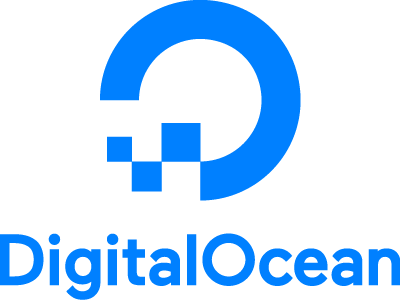 Lead User Researcher
Do you ever wonder what happens inside the cloud?
Based in New York and Cambridge, DigitalOcean is a dynamic, high-growth technology company that serves a robust and passionate community of developers around the world. Our mission is to simplify cloud computing for every developer. We are working on solving some of the most challenging and interesting technology projects around, on a scale unmatched by most.
We want people who are passionate about understanding our users and their needs.
As Lead User Researcher at DigitalOcean you'll be part of our growing User Experience Design organization. As our first in-house researcher, you will play a key role in establishing our processes and empowering others to execute their own research to reach informed design decisions. Previous experience leading successful application of research and discovery methods such as interviews, jobs to be done, mental modeling, etc. are required.
What You'll Be Doing:
Operationalize research to empower others in DigitalOcean to collect data, curate, and share
Coach designers and product managers to run their own research projects
Lead your own research initiatives
Evangelize the research process and drive empathy throughout the organization
What We'll Expect From You:
An advanced degree in a related research area: anthropology, sociology, human factors, HCI, design research or commensurate demonstrable experience
An extensive toolkit of research methods that you select and adapt to the special needs of each project. You have used this toolkit in an agile environment for multiple teams
Ability to move between quantitative and qualitative research fluidly to generate insights that drive product decisions
Comfort running with the minutia of the research craft: recruiting, contractor management, documentation, synthesis, findings presentation, etc
Previous experience leading a research team
Curiosity and an interest in learning new things
Why You'll Like Working for DigitalOcean:
We have amazing people.

We can promise you will work with some of the smartest and most interesting people in the industry. We work hard but we always have fun doing it. We care deeply about each other and take our "no jerks" rule very seriously.

We value development.

We are a high-performance organization that is always challenging ourselves to continuously grow. That means we maintain a growth mindset in everything we do and invest deeply in employee development. You'll need to be great to get hired here and we promise you'll get even better.

We care about you.

We offer competitive health, dental, and vision benefits for employees and their dependents, a monthly gym reimbursement to support your physical health, and a monthly commute allowance to make your trips to and from work easier.

We invest in your future.

We offer competitive compensation and a 401k plan with up to a 4% employer match. We also provide all employees with Kindles and reimbursement for relevant conferences, training, and education.

We want you to love where you work.

We have a great office space located in the heart of SoHo NYC and offer daily catered lunches to keep your hunger at bay. We're also very remote-friendly—we use Slack to communicate across the company—and all remote employees have the opportunity to take an all-expense-paid trip to our office in NY to get quality in-person time with the team at least once a year. We also allow employees to customize their workstations to meet their needs—whether remote or in office.

We value diversity and inclusivity.

We are an equal opportunity employer and we do not discriminate on the basis of race, religion, color, national origin, gender, sexual orientation, age, marital status, veteran status, or disability status.
Read Full Job Description