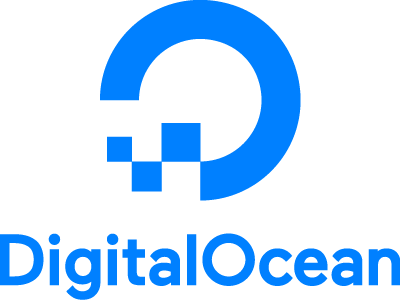 Manager, Developer Relations
Based in New York and Cambridge, DigitalOcean is a dynamic, high-growth technology company that serves a robust and passionate community of developers around the world. Our mission is to simplify cloud computing for every developer. We are working on solving some of the most challenging and interesting technology projects around, on a scale unmatched by most.
We want people who are passionate about building an engaging community of developers.
Reporting to the Director of Developer Relations, your primary role will be to understand DigitalOcean's community of over a million developers and drive engagement with the community in meaningful ways. You will help developers with first hand experience, interaction and knowledge through educational programs, events, code and developing content. You will have the chance to contribute developer feedback directly to product which will ultimately benefit the community. The ideal candidate should be enthusiastic about the open source developer community, demonstrate the ability to influence, evangelize and teach and also have experience managing a small team of evangelists.
What You'll Be Doing:
Act as a representative of developer interests and share that knowledge internally

Grow the DigitalOcean brand by delivering articulate, effective, and audience-appropriate presentations and demos with technically oriented content at various events to both small and large audiences

Contribute to the annual meetup and events strategy

Develop long-term strategic relationships with developer communities, partners and customers

Champion DigitalOcean products by creating compelling presentations

for conferences and DigitalOcean-led events

Develop and deliver regular trainings and workshops to startups and customers

Have a deep understanding of our features set, product roadmap, and market to accurately address a customer's objectives

Manage and mentor developer evangelists

Stay up to date on industry trends, emerging technologies and the developer landscape

Evangelize and develop thought leadership

Track, analyze, and report key qualitative feedback & quantitative metrics back to the organization

Work on cross functional initiatives with product and marketing teams

Encourage participation of the developer community in programs to increase user adoption

Partner with the technical writing team to deliver engaging content for

technical content for developer-facing site

Work with our product marketing to support product launches and developer education

Focus on developer experience and how developer relations can help get user feedback into the product and documentation
What We'll Expect From You:
Developer focus: You are excited about showcasing technical products. You are passionate about working with the developer community to improve experience and support through education.

Involvement: Active involvement in meetup groups and online developer communities. Strong web presence and recognition among developers. A finger on the pulse of new development technologies.

Communication:

You are able to communicate clearly and concisely to both internal management and our customer base.

You are comfortable with demonstrating in front of groups of developers.

Technical Knowledge: Ability to engage with the developer community in a credible way with a solid understanding of open source technology.

Management: Proven track record of strategic people management and/or mentorship
Why You'll Like Working for DigitalOcean:
We have amazing people

.

We can promise you will work with some of the smartest and most interesting people in the industry. We work hard but we always have fun doing it. We care deeply about each other and take our "no jerks" rule very seriously.

We value development

.

We are a high-performance organization that is always challenging ourselves to continuously grow. That means we maintain a growth mindset in everything we do and invest deeply in employee development. You'll need to be great to get hired here and we promise you'll get even better.

We care about you

.

We offer competitive health, dental, and vision benefits for employees and their dependents, a monthly gym reimbursement to keep you fit, and a monthly commute allowance to make your trips to and from work easier.

We invest in your future

.

We offer competitive compensation and a 401k plan with up to a 4% employer match. We also provide all employees with Kindles and reimbursement for relevant conferences, training, and education.

We want you to love where you work

.

We have a great office space located in the heart of SoHo NYC and offer daily catered lunches to keep your hunger at bay. We're also very remote-friendly—we use Slack to communicate across the company—and all remote employees have the opportunity to take an all-expense-paid trip to our HQ to get quality in-person time with the team at least once a year. We also allow employees to customize their workstations to meet their needs—whether remote or in HQ.

We value diversity and inclusivity

.

We are an equal opportunity employer and we do not discriminate on the basis of race, religion, color, national origin, gender, sexual orientation, age, marital status, veteran status, or disability status.
Read Full Job Description