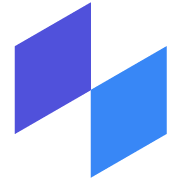 Payroll Associate
The Finance team is responsible for remitting and recording our semimonthly payroll in compliance with IRS, DOL, federal, state, and municipal regulations with a focus on clarity and accuracy. We support an increasingly diverse and rapidly growing company requiring us to build new processes and improve upon existing ones in order to scale with the growth of the company while maintaining controls and multi-jurisdictional compliance.
We are seeking a results-oriented Payroll Associate. The successful candidate will be responsible for the day-to-day processing of the Flatiron payroll process with an emphasis on accuracy, efficiency and process improvements. This individual will also have the opportunity to partner with the Payroll Manager on a variety of projects including building a payroll tax reconciliation process, a state and municipal tax overview for 25+ jurisdictions, and the development of new reporting and processes to keep up with our constantly evolving environment.
The Payroll Associate will be a key contributor and have the opportunity to partner cross-functionally with the Finance and People Operations teams while building vital analytical, project management, and communication skills.
Responsibilities:
Processing of semi-monthly, multi-state payroll for 450+ employees under supervision of the Payroll Manager.

Day-to-day administration and reporting in UltiPro, WageWorks, Fidelity and Concur.

Recommend and drive process improvement and documentation Assist with ad hoc payroll-related Finance and People Ops projects as needed.

Own the payroll journal reconciliation process, keeping Payroll Manager informed of any discrepancies or blockers, in collaboration with Accounting Manager.

Act as the first point of contact for payroll questions or requests from employees and other teams by managing the payroll inbox.

Oversee time management for hourly/non-exempt teams by tracking approvals and creating tools and resources to help employees and managers become more self-sufficient.
About you:
Bachelors degree

1-3 years of experience processing payroll.

Working knowledge of wage and hour laws.

Proven analytical and problem solving skills.

Intermediate Microsoft Excel skills (i.e. vlookup, index matches, pivot tables, etc) and ability to efficiently learn new systems.

Ability to process a high volume of transactions accurately and efficiently.

organizational skills and attention to detail.

Desire to learn,develop existing skill set and take on more responsibility.
Bonus Points:
HRIS and/or Payroll system configuration experience.

Ultipro experience.

Familiarity with Google Docs and Sheets, Gmail, Google Calendar.

High-growth tech company experience.

Working knowledge of employee benefits and 401(k).

General ledger / payroll journal entry experience.

Passionate about healthcare and the fight against cancer.
Read Full Job Description