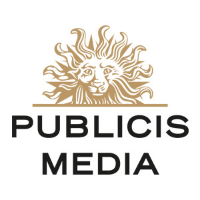 Project Manager (PMX, Investment Optimization)
The Project Manager (PMX, Investment Optimization) is essential to ensuring Publicis Media products and services are successfully delivered (e.g., against scope, cost, time, quality) and maintained through the application of program management methodology and business operations. The project manager will be responsible for large scale, complex and long duration projects to deliver business solutions to the company. Includes oversight of full project life-cycle from inception to implementation with the ability to manage multiple project tracks and teams.
The Project Manager will participate in the estimation, risk and resolution, status reporting process, and ensure that the team meets their commitments. The Project Manager ensures quality of products and service are in compliance with the agency or client's needs.
Your day to day will include:
Manage large scale concurrent projects
Ensures there is a consistent application of project management methodologies and standards
Develops strong and enduring business relationships with senior and mid-level executives
Demonstrated ability to work in a collaborative environment and influence others to ensure successful project deployment
Understands key business and technology drivers
In-directly manage the execution team (Developers, QA, Functional Analysts, Product and Solution Managers, Tech Operations).
Establish priorities and proactively set direction for engineering team across various projects
Works closely with the Product Owner and sponsor to identify and assure delivery against key business objectives, priorities, expectation setting, etc.
Participates in decision making process with project context for work process, deliverables, and expected results.
Performs other duties as assigned or requested
You have:
3+ years project management experience
3+ years technology or product development experience or managing in a consulting environment
Strong understand of and ability to handle big data
Strong in excel
The candidate must have proven experience in working in a complex, matrixed environment, managing multiple stakeholders
Experience working on Business Intelligence projects
Demonstrated experience managing large-scale, complex programs
Strong negotiation and issue resolution skills
Expert understanding of project & program management processes and methodologies
Ability to interact, manage and influence key stakeholders including executive team member
Ability to travel 30% of time
Experience in Media or Advertising
Experience working on products, solutions or Ad Tech
Bonus if you have:
Experience with multiple project methodologies (Agile, Scrum, ATERN, Waterfall, Prince2, etc.)
PMP, Scrum Master Certification, Bachelor's degree in business or computer science or MBA
Programming skills
Read Full Job Description