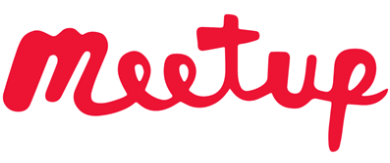 Recruiter
The strength of our team can mean the difference between a good product and a product that changes the world. We're in it to change the world, and growing the Meetup team is essential to our success.
We invest a lot of time in making sure that prospective employees are invested in our mission, have the skills to cut it, and are looking to make an impact (over having a 9 to 5). Meetup's Employee Experience team is looking to bring on a creative junior recruiter who will bring skill, experience, and inherent potential to our powerhouse recruiting team.
As our Recruiter, you will be:
Assisting with full cycle recruitment for both technical and non-technical roles.

Sourcing quality candidates via multiple recruiting techniques, both traditional and non-traditional.

You'll find new and creative ways of connecting to those who aren't actively looking for a new position.

Acting as a strategic partner for hiring managers both leaning on them for support and pushing them for results.

Building and maintaining relationships with talent in the start-up community and representing Meetup at all relevant recruiting related events.

Managing additional projects as needed. At Meetup, we're willing to experiment and try new things, especially when it comes to recruitment. Have a great idea? You'll get the opportunity to try it here.

Learning from some of the best recruiters in tech, building your own skills as you grow the Meetup team.
Who we're looking for:
1-3 years experience recruiting in a tech or creative-focused environment.

You have *hustle*. You derive energy and excitement from talking with people about what we're doing behind the scenes at HQ.

A positive, upbeat attitude with a willingness to pitch in to do whatever it takes to move the process forward; you are energized by teamwork.

A self-starter with an innate curiosity about people. A huge part of recruitment is getting candidates to open up and understanding what motivates them - that comes naturally for you.

Strong customer focus. You can balance needs and expectations with grace and conviction.

An articulate communicator with a strong attention to detail.

Strong follow-up and flexibility - you won't miss a beat when you're juggling four interviews and a last minute cancellation pops up.

You're excited by what we're doing at Meetup, and you can make that passion contagious.
If you're interested in joining our team and helping to build it, we'd love to hear from you! Let us know why you love people and what sets you apart from most candidates. As you can probably figure out, we take hiring seriously and want to find the best recruiter out there to join us. If you apply without a cover letter, you won't be considered for the role.
Read Full Job Description