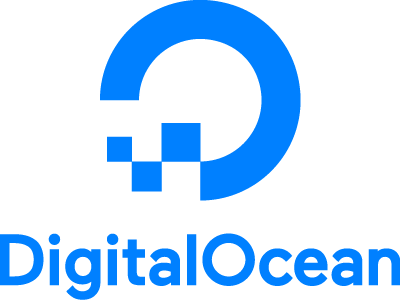 Summer Design Interns 2018
Do you ever wonder what happens inside the cloud?
Based in New York and Cambridge, DigitalOcean is a dynamic, high-growth technology company that serves a robust and passionate community of developers around the world. Our mission is to simplify cloud computing for every developer. We are working on solving some of the most challenging and interesting technology projects around, on a scale unmatched by most.
We want students who are passionate about innovative cloud technology and working on features that developers love.
We're looking for a diverse set of Design interns to join our team this summer in New York! We want our interns to get a hands-on understanding of the different types of problems we're solving and work on projects that excite them. Our hope is that this is the beginning of a mutually beneficial relationship: we invest time in teaching, training, and mentoring you while gaining from your creativity, enthusiasm, and new approaches to our technical challenges.
What You'll Be Doing:
Helping our design teams conceive of new patterns and experiences for our customers to engage DigitalOcean services through.

Working on the design of complex, multi-faceted systems across a multi-layered customer journey.

Partner with a design mentor and team based upon your interests

Act as a fully integrated team player by being a part of design reviews, team development activities, research sessions, workshop sessions, and more.

Gain practical real-world design experience in a full immersive program

Get hands-on experience in a professional workplace, make valuable contacts, and gain knowledge for future opportunities.

Completing a summer project during your 10 weeks, which will culminate in a final presentation during our annual Shark Week

Attend optional DO-sponsored events, from brown bag lunch talks (our Munch & Learns), social events (think, team dinners, baseball games, sightseeing, and more) to our ongoing series of guest speakers, sponsored meetups, and other programming
What We'll Expect From You:
You have a solid foundation in user experience design theory, with strong competencies in interaction design, user research, information architecture, and UI Design.

Experience with different prototyping/simulation tools such as Sketch, Figma, Framer, Axure, Omnigraffle, etc..

Experience designing digital tools and services.

Exceptional design skills: research, data analysis, insight synthesis, storytelling, diagramming, and UI design.

Experience creating &/or working with design pattern libraries or design systems.

Strong analytical and organizational skills.

A strong interest and obsession with design quality experiences.

Excitement around reinventing how computing can impact the lives of everyone, especially those who work most closely to the code itself.
Why You'll Like Working for DigitalOcean:
We have amazing people. We can promise you will work with some of the smartest and most interesting people in the industry. We work hard but we always have fun doing it. We care deeply about each other and take our "no jerks" rule very seriously.
We value development. We are a high-performance organization that is always challenging ourselves to continuously grow. That means we maintain a growth mindset in everything we do and invest deeply in employee development. You'll need to be great to get hired here and we promise you'll get even better.
We want you to love where you work. We have great office spaces located in the heart of SoHo NYC and Cambridge, and offer daily catered lunches to keep your hunger at bay. We're also very remote-friendly—we use Slack to communicate across the company—and all remote employees have the opportunity to take an all-expense-paid trip to our office to get quality in-person time with the team at least once a year. We also allow employees to customize their workstations to meet their needs—whether remote or in office.
We value diversity and inclusivity. We are an equal opportunity employer and we do not discriminate on the basis of race, religion, color, national origin, gender, sexual orientation, age, marital status, veteran status, or disability status.
Read Full Job Description