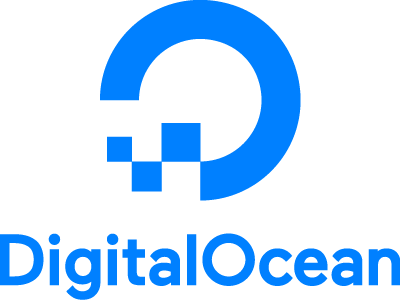 Technical Writer: Systems
The Technical Writing Team raises awareness of DigitalOcean within the greater developer community by contributing approachable, open source-focused articles and product documentation on the Community platform. Measured on traffic, DigitalOcean articles consistently showcase the team's care through their writing, technical understanding, topic flexibility, and output.
Have you ever wondered what happens inside the cloud?
Based in New York, DigitalOcean is a dynamic, high-growth technology company that serves a robust and passionate community of developers around the world. Our mission is to simplify cloud computing for every developer. We are working on solving some of the most challenging and interesting technology projects around, on a scale unmatched by few companies.
We want people who are passionate about creating experiences that your peers will love.
As a Technical Writer, you will provide instructive guides on managing Linux infrastructure, installing and configuring software, and implementing best practices. This is a unique opportunity for someone who is passionate about writing, learning, and open source technologies to help us continue to expand our knowledge base for Linux users around the world.
What You'll Be Doing:
Producing and evaluating topic ideas for future articles

Researching to establish a working knowledge of each topic

Writing and editing articles on open-source topics for the DigitalOcean Community

Maintaining existing articles by updating content where appropriate

Providing technical and non-technical feedback to other writers

Coordinating with other team members to ensure topic coverage while avoiding overlap

Participating in Community initiatives (feature launch prep work, strategic tasks, etc.)

Assisting other teams with documentation and non-documentation tasks
What We'll Expect From You:
You must have excellent written and verbal English communication skills.

Experience with multiple Linux distributions

Command-line fundamentals, including the shell and standard utilities

Linux security fundamentals (users, permissions, basic network and service security, etc.)

Web and database servers

Application setup and deployment

Understands the basics of multi-server infrastructure and networking concepts
Bonus:
Linux and BSD: Ubuntu, CentOS, Fedora, Debian, Arch and Free BSD

Databases: MySQL, PostgreSQL, MariaDB, NoSQL

Web Servers: Apache, Nginx

Configuration Management/Automation: Puppet, Chef, Ansible, Salt, etc

Languages and Frameworks: Ruby, Python, Go, Javascript, Rails, Django, Node, etc.

CMSes: Wordpress, Joomla!, Ghost, Drupal, etc

Mail: Postfix, Sendmail, Dovecot, Exim, etc.

Miscellaneous: Git, VPN, version control, backups, DNS, logging, load balancing, security, etc.

Previous development experience or knowledge
Why You'll Like Working for DigitalOcean:
We have amazing people

. We can promise you will work with some of the smartest and coolest people in the industry. We work hard but we always have fun doing it. Archery classes, DJ lessons, and office pie fights are a thing. We care deeply about each other and take our "no jerks" rule very seriously.

We value development

. We are a high-performance organization that is always challenging ourselves to continuously grow. That means we maintain a growth mindset in everything we do and invest deeply in employee development. You'll need to be great to get hired here and we promise you'll get even better.

We care about you

. We offer competitive health, dental, and vision benefits for employees and their dependents, a monthly gym reimbursement to keep you fit, and a monthly commute allowance to make your trips to and from work easier.

We invest in your future

. We offer competitive compensation and a 401k plan with up to a 4% employer match. We also provide all employees with Kindles and reimbursement for relevant conferences, training, and education.

We want you to love where you work

. We have a great office space located in the heart of SoHo NYC and offer daily catered lunches to keep your hunger at bay. We're also very remote-friendly—we use Slack to communicate across the company—and all remote employees have the opportunity to take an all-expense-paid trip to our HQ to get quality in-person time with the team at least once a year. We also allow employees to customize their workstations to meet their needs—whether remote or in HQ.

We value diversity and inclusivity. We are an equal opportunity employer and we do not discriminate on the basis of race, religion, color, national origin, gender, sexual orientation, age, marital status, veteran status, or disability status.
Read Full Job Description