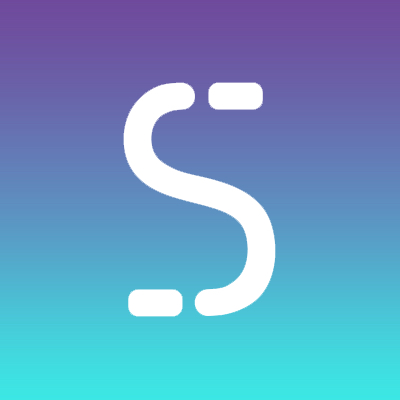 VP of Product Management
Stash is investing, simplified. We are an investing platform that makes it easy for anyone to start with as little as $5. Through empowering our users with education and guidance, we help investors learn the basics so they can do it themselves. At Stash, we are working toward a future where investors are as diverse as our world.
As Vice President of Product, you will be responsible for collaborating with our co-founders to strategize, develop, deliver and execute upon the product roadmap and vision for Stash going forward. Managing a diverse team of Product Managers, Product Designers, and UX researchers, you will evangelize product strategy and drive thought leadership while working to coach, grow and develop each individual member of your team.
Collaborating across the organization with senior leadership, critical business stakeholders and our Board of Directors you will take ownership of product and growth KPI's, understanding the numbers inside and out and driving a culture of testing, iteration and direct communication with customers. This is an incredible opportunity for a true leader and product visionary with proven success to join the fastest growing financial services app in the United States. The time is NOW.
What you'll do:
Help set the company's strategic direction, defining and articulating new opportunities and working in close concert with executive leadership, Stash's technology team, and various business teams, to articulate and execute upon our aggressive goals

Work with our co-founders to iterate upon and evangelize the vision as well as short and long term product strategy for our current suite of products and all product offerings going forward

Own the role of player/coach, rolling up your sleeves to work alongside your team, while providing thoughtful guidance, strong leadership development, mentorship and coaching for our product managers, designers and UX researchers

Represent the customer by building impactful, personal relationships, championing them and bringing their voice into the product creation process

Define the scope of deliverables, use cut-throat prioritization, and constantly communicate with engineering teams and business stakeholders (both inside and outside of the company) to prioritize and deliver best-in-class products in a highly agile environment

Own our KPI's, metrics and acquisition numbers inside and out and be prepared to discuss growth objectives at the drop of a hat

Collaborate with our Creative Director (who will own all marketing and branding campaigns) to ensure consistency in voice, brand and feel across all products/features

Aid in hiring for our dynamic team of product managers, designers, and UX researchers
What we're looking for:
10+ years experience with strong technical, design and product expertise

5+ years experience leading high-performance teams in fast-paced, hyper-growth organizations and environments

Demonstrated success launching new products in high growth markets, driving all processes around iteration, research, software design, and development

Strong ability to collaborate and communicate with C-level executives, functional heads of technology, marketing, sales, operations, compliance and legal, and finance, as well as our Board of Directors

Demonstrated experience with optimizing conversion funnels, site analytics, site testing, CRM, and marketing systems in a B2C environment

Familiarity with "Squad methodology" in product development

Superior communication skills, including the ability to crystallize and broadly socialize insights into stakeholder needs that the stakeholders themselves may not be able to articulate

Fluency and comfort with data, including the ability to use data to analyze and monitor product health, set goals and drive acquisition

Ability to weigh competing priorities, manage tradeoffs and evaluate opportunistic new ideas with stakeholders, driving to consensus while maintaining a clear focus on overarching business priorities

BA required; MBA a plus
Read Full Job Description