The Trustpilot team bridges the divide between customer and creator, offering companies a community-driven platform to derive insights directly from the people who matter most — their customers. The NYC team is forging a path for those reviews to reach global clients, aiding them in product improvement and development. 
We connected with Trustpilot team in NYC and learned how the leadership team is paving the runway to a successful team and company culture.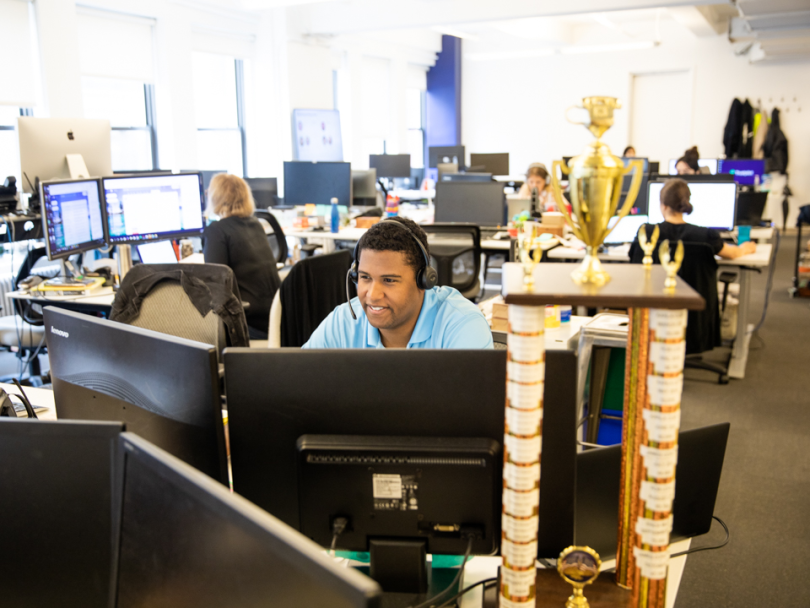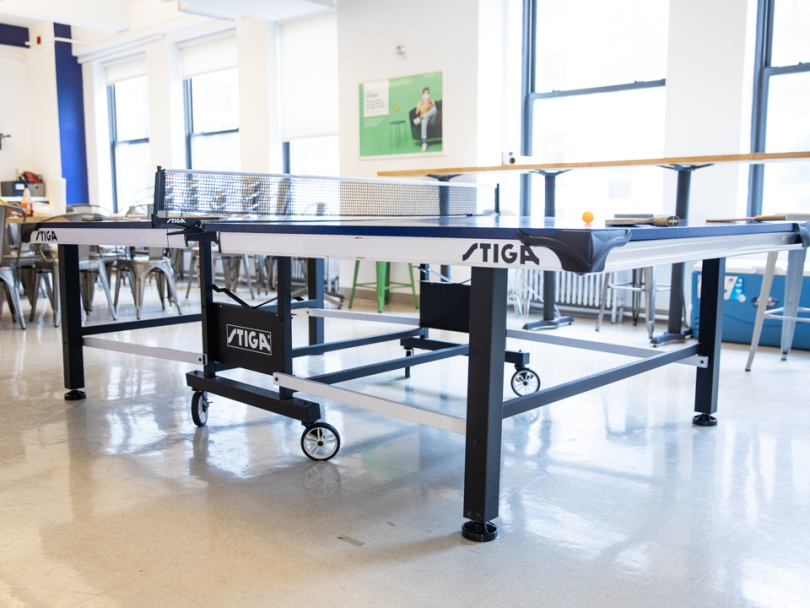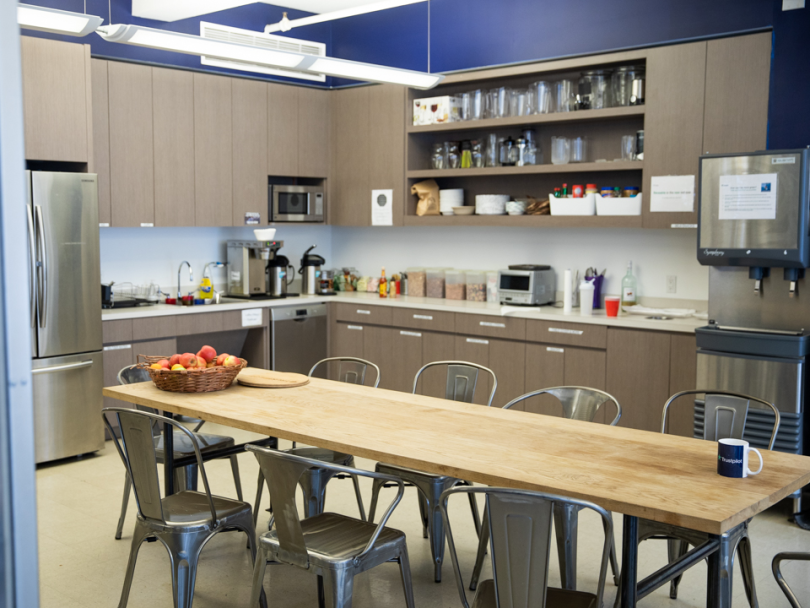 FOUNDED: 2007
EMPLOYEES: 759; 139 locally 
WHAT THEY DO: Trustpilot is a community-driven review platform that helps companies collect real insight from their customers.
WHERE THEY DO IT: NYC & Denver
PERKS TO MENTION: Bagels on Mondays, and lunch every Friday and last two days of the month — plus tons of snacks on deck. Professional developments include TWIL (Trustpilot Women in Leadership), which seeks to foster strong leadership at Trustpilot and identify, empower and equip high-performing women to move into leadership positions.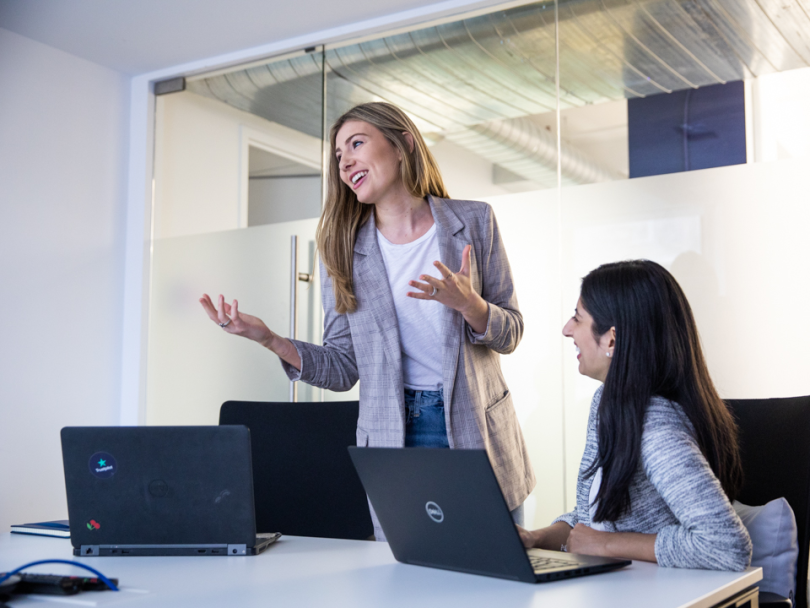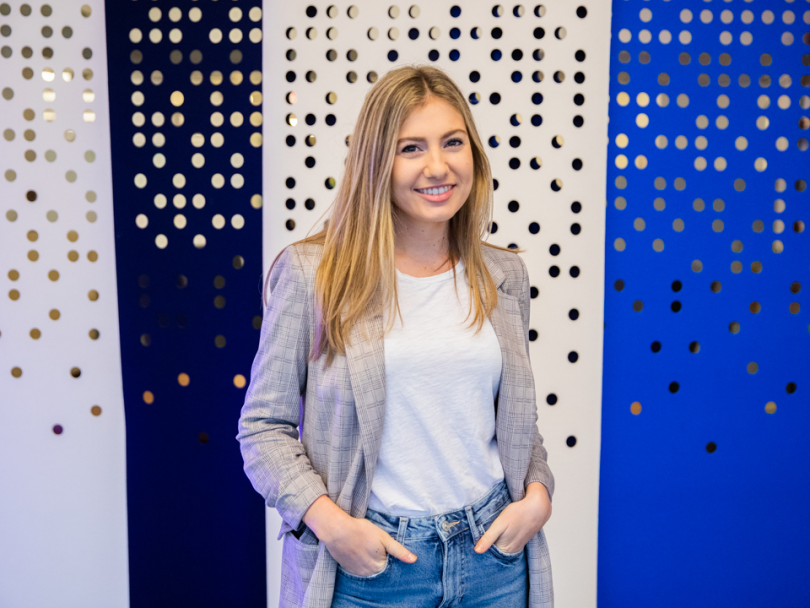 Amanda Berkman, Senior Account Executive
Amanda fields new business with the help of account development representatives and researches new verticals to identify new opportunities, manage the sales funnel and close deals. She leads a consultative sales process with multiple touchpoints to engage with customers and win new business. 
VOLLEYING HIGHS AND LOWS: Amanda has played volleyball for close to 10 years, both competitively and recreationally. She takes the importance of communication and dedication from the court to her sales team, keeping each win in focus regardless of challenges in the periphery.
How do you like to collaborate with the rest of the team and ensure they are engaged with the product and enthusiastic about projects?
Our team is constantly communicating and collaborating on how to win new business. We have weekly team meetings where each member can openly discuss pliable opportunities and share ideas on how to create urgency for prospects. When new products are launched, our team will share ideas on how to use them as sales collateral and engage with new and old prospects. It is vital to keep an open line of communication between all team members to help each other succeed.   
 
Trustpilot is the only review platform that truly takes the middle ground between consumers and businesses."

How are you working to separate yourself from your competitors? How do you stay competitive in your space?
Trustpilot is the only review platform that truly takes the middle ground between consumers and businesses. Our authoritative domain, Alexa rank, and monthly traffic surpass any of our competitors. If a company wants to continue to grow and improve by being open to feedback from their own customers while leveraging that feedback for marketing, they will utilize Trustpilot. 
As your team continues to grow, what characteristics are you looking for in candidates and how do you ensure they're a great culture fit?
Someone who succeeds in this role must be focused and determined to win. This is a role that requires high levels of communication and being able to effectively convey value over a short period of time — typically a 30-minute call. The calls we run are typically with C-level decision-makers, so it is vital to run a consultative call that speaks to the key areas of businesses they are currently focusing on.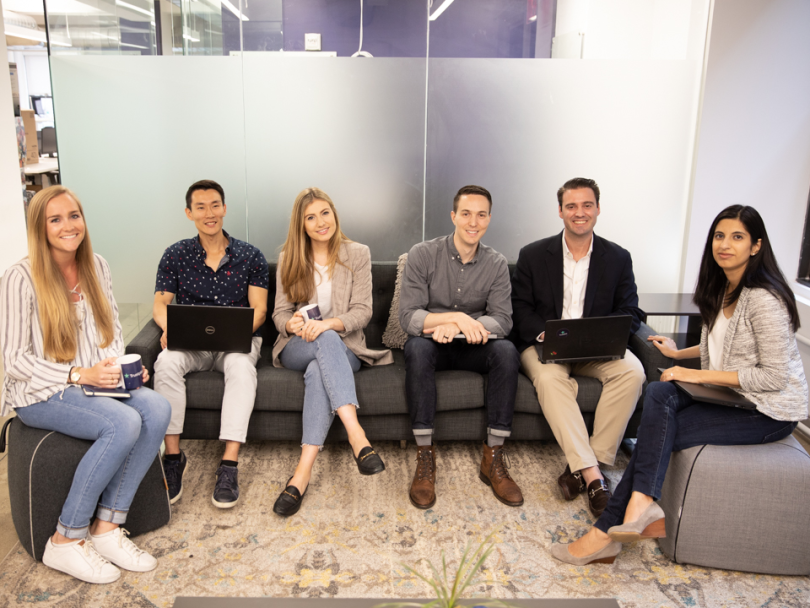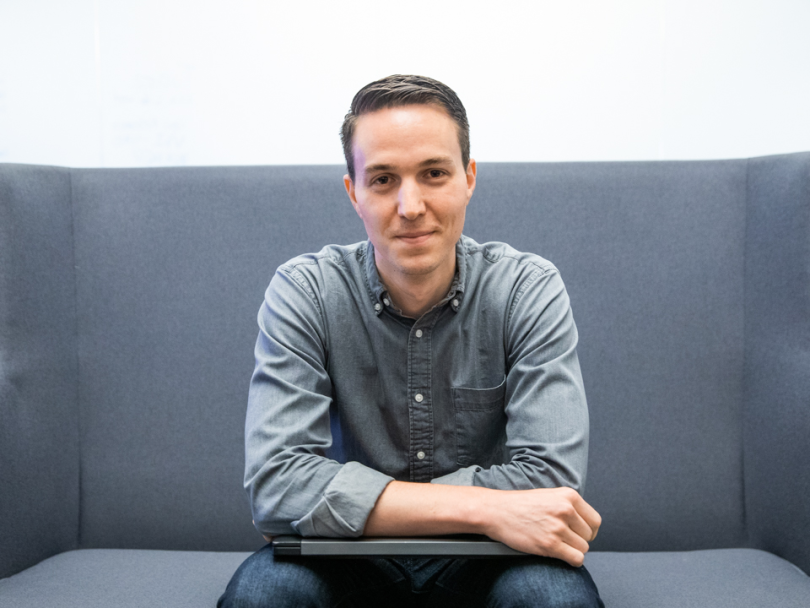 Caleb Hill, Director of Financial Planning & Analysis
Caleb leads the team responsible for financial planning and supports the decisions Trustpilot takes as an organization. His team's primary stakeholders include investors, the board of directors and leadership across Trustpilot — always with the larger goal of a global standard for customer trust in focus. 
THE ROAD TO LEADERSHIP: Caleb is an avid road cyclist and races for RBNY, a local NYC team. His early morning weekend races reinforce his trust in making decisions under pressure, which carries over to leading his team through tight deadlines and quick pivots.
You've been with Trustpilot for over four years now — how would you describe your company or team's culture when you first began? How has it stayed the same or changed since?
When I first began and our team was first established, individual responsibilities were well defined and fairly rigid with everyone managing a clear set of deliverables. Over time, it has organically evolved to a much more fluid set of individual responsibilities, and our team members jump in and out of various tasks often having a very broad range of exposure to different aspects of the business. This is a huge benefit in developing our talent and also in being agile enough as a team to meet tight deadlines and cover for each other when necessary.
 
I thrive in an environment where I am given the freedom and flexibility to build something new while knowing I'll have the support and guidance wherever it is needed."

What opportunities are there for employees to shape the direction of the company or team?
The Trustpilot leadership team has always been very accessible and open; this gives employees across the organization an opportunity for their voice to be heard on a regular basis. For example, our team is responsible for preparing and consolidating the materials used in the board of directors meetings. It is always rewarding to know that our analyses are making a difference in how the board and management team are steering Trustpilot.
How have you grown since joining Trustpilot? How did your team or company support you in that growth?
In my time at Trustpilot, I grew from an individual contributor responsible for building out many of the financial models for the first time to eventually leading the FP&A [financial planning and analysis] team overall. The leadership team across Trustpilot has always been supportive in my journey, and our CFO has always challenged me and invested his time in my development. I thrive in an environment where I am given the freedom and flexibility to build something new while knowing I'll have the support and guidance wherever it is needed.