How Rent the Runway Got 'Woke'
Through its new open-source software 'Woke,' the company aims to bring more inclusivity to tech.
In tech, the term "standup" is based on the idea that if all attendees remain standing throughout the duration of daily huddles, those meetings will be more productive.
But what if someone on the team isn't able to physically rise? 
Despite increased efforts for diversity and inclusion training following the Black Lives Matter movement this summer, many companies still use the term. But at Rent the Runway, that's not the case. 
Following the movement, employees brainstormed how the subscription fashion service could sustain a commitment to inclusivity through product, and Staff Engineer Caitlin Elfring began to develop an open-source software application, called "Woke," in her spare time. The platform tags discriminatory language in code and automatically suggests alternatives. As a woman in tech, Elfring feels strongly about the benefits of diverse thoughts and viewpoints. 
"The more people use it, the more inclusive the entire culture becomes," Elfring said.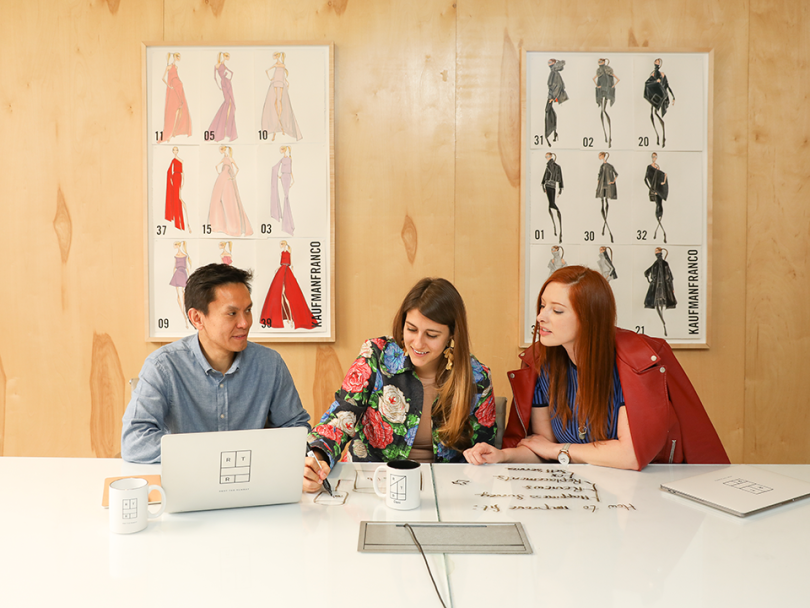 Unlike existing software that serves the same function, Elfring stressed from its inception the importance of making these recommendations open source — a characteristic of equitable design. The Rent the Runway team backed her up, incorporating Woke into the company's engineering model. 
"We cannot call ourselves an inclusive environment if we do not allow people from all parts of the business to contribute ideas and nurture them," VP of People John-Paul Sukkar said. 
Below, Elfring and Sukkar share how Woke became as integral a part of the business model as pockets in dresses. 
Tell me a little bit about your inspiration for Woke. 
Staff Engineer Caitlin Elfring: This summer, when the Black Lives Matter protests were happening, a lot of tech companies were being really public about changing their terminology. Big companies like GitHub moved away from using the term "master," for example. Apple and Microsoft came out publicly about how they were going to make internal language changes. And I was really inspired by that. 
At the same time, there was a call from the rest of the tech industry to do something similar, which got the ball rolling for me. I started thinking about how Rent the Runway can make a commitment to use inclusive language and sustain that commitment long term. It might be really easy to have a couple of people go in all the codebases, make the changes, and move on. But that didn't feel good enough. In tech, we have things like linters that will check your code every single time you write something. Why can't we also have that for language? 
How did Rent the Runway support this side project and how did your team ultimately incorporate the tool?
Elfring: I started Woke in my free time. In the beginning, it was important for me to do it myself. One of my former colleagues told me about how they got an alert on one of their code reviews that suggested a more inclusive term. I went around looking and I couldn't find anything open source. I wanted anybody to be able to use it and contribute to it, without barrier to entry, which is a cornerstone of inclusivity. 
I wrote most of it on my own. And then I started pitching the idea to some people internally and there was real interest in it. I never for a second got any pushback. It was amazing to be supported like that; to not feel like I had to choose between the projects I'm working on and this passion project of mine.
One of the contributing guidelines of Woke is that it shouldn't make decisions about what is and is not inclusive language. It gives you the tools to be able to tell other people in your source code what's inclusive, what's not inclusive language and provides alternatives. 
Making Diversity in Tech More Than a Trend
In 2020,
tech companies
like Twitter, GitHub and Apple made public updates to outdated, discriminatory terminology, including "master/slave" language and "whitelist/blacklist." 
Have there been any community contributions that have upgraded the original tool?
Elfring: Someone made a request to check file names, which is something I didn't think of in the beginning. The function reads through all of your files and looks for certain words. But I wasn't thinking that someone might have named a file something that's not inclusive. 
Another person added Windows support. I had Mac and Linux support. But when I was building it, I wasn't even thinking about Windows. It's written in Golang, so theoretically, it can be run anywhere. 
What other changes would you like to see for a more inclusive tech industry?
Elfring: I would love to see more open-source communities using Woke. I've seen some adding it. The more people use it, the more inclusive the entire culture becomes. It's generally proven that the more diverse thoughts and viewpoints you have in a room, the better solutions you'll come up with. Companies need to improve hiring practices and bring in more underrepresented groups. They also need to empower and promote existing underrepresented groups.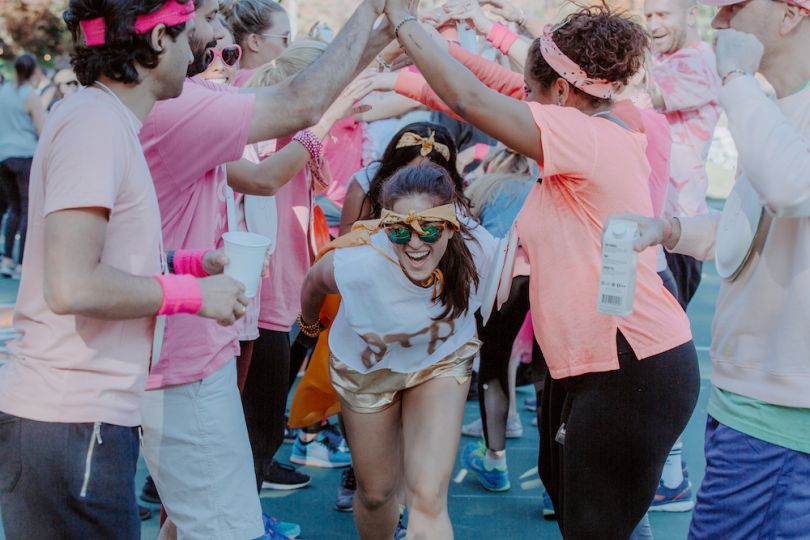 How is Rent the Runway doing just that — supporting and empowering existing underrepresented groups? 
Vice President, People John-Paul Sukkar: We're currently in the process of building a near-term and long-term comprehensive diversity, equity and inclusion strategy. Building a DEI strategy is like building a house. It doesn't happen overnight. It requires a lot of thought, a lot of planning and deliberate actions. But it also requires openness and open-mindedness — an inclusion of ideas. 
Immediately, we started really trying to listen more. We ran focus groups across the organization to understand our employee perspective on DEI at Rent the Runway and how we can improve both diversity and inclusion. Hiring practices are one piece of it. But there are other elements that speak to how we actively solicit ideas from our employees, how we can aim to be actively anti-racist, and how we get more people actively participating in conversations, both internally and externally. Not only do those elements improve our team's awareness, but they also speak to who we are and what we stand for as a business.
 
We cannot call ourselves an inclusive environment if we do not allow people from all parts of the business to contribute ideas and nurture them.''
How do you measure the success of your DEI initiatives at Rent the Runway?
Sukkar: There's an easy answer and there's a more difficult answer. 
The easier answer is the result of seeing how engaged people are in DEI. When we roll out initiatives and communications, we ask people for input. Now, the reality is that not every single idea that comes up can be executed against or worked on. But we never want to discourage ideas and feedback. So creating continuing engagement is really important. 
The more difficult answer is that we're building our people analytics function while we're pouring the house's foundation. We're going to measure both inputs and outputs so we know which of our strategies are most effective. That means measuring, as an input, whether or not we're interviewing a diverse slate of candidates; whether or not our employees are participating in all the training sessions that we deliver to them; and whether or not our demographics reflect the society or the social groups in which we work. Do we feel like we're diverse at all levels of the organization? We intend to continue to measure metrics that speak to the employee population as well as how engaged our employees are in our initiatives.
How do you support or your team supports employee-led initiatives like the one that Caitlin came to her manager with? And how do you promote even more of that going forward?
Sukkar: I'm really proud of the fact that at Rent the Runway, employee-led initiatives are in our DNA. One of our company core values is, "We are all founders of Rent the Runway." Some of the company's most transformative business ideas have come from employees at all levels. For example, another incredible leader in our tech organization had the idea to filter our online catalog by whether or not an item has pockets during one of our hack weeks. Historically, female articles of clothing, particularly dresses, don't necessarily all have pockets. And that can be frustrating for women. That feature is now built into our ecosystem of how we merchandise our products. 
So listening to our employees and giving them agency to take initiative is not a new thing for Rent the Runway. That said, we are trying to more actively solicit those kinds of ideas. We cannot call ourselves an inclusive environment if we do not allow people from all parts of the business to contribute ideas and nurture them. To me, that is the definition of inclusivity — recognizing that everyone's unique perspective and ideas have merit and allowing them the time and the space to work on those ideas.