Spawned from an idea between two childhood friends, AB Tasty has grown from a conversion rate consulting agency in Paris to a global, all-in-one online conversion platform in little more than a decade.  
As part of the latest phase in its growth, company co-founder Alix de Sagazan uprooted her life and family in France to open an office in New York in 2016. After just two short years in the U.S. market, AB Tasty has stretched all the way to the West Coast with an outpost in San Francisco in order to meet the growing demand across North America.
We spoke with Alix and a couple of team members to learn more about AB Tasty's meteoric rise and how the company continues to stay true to its original values even as it scales the globe.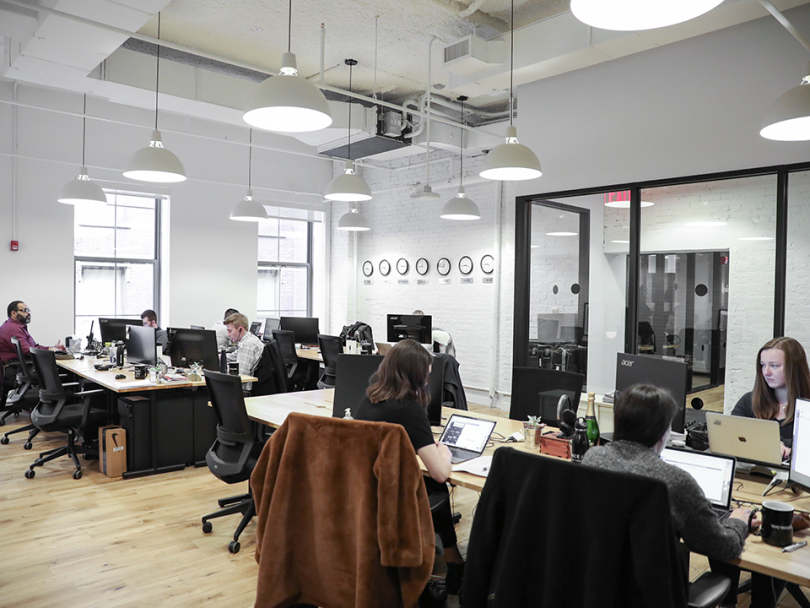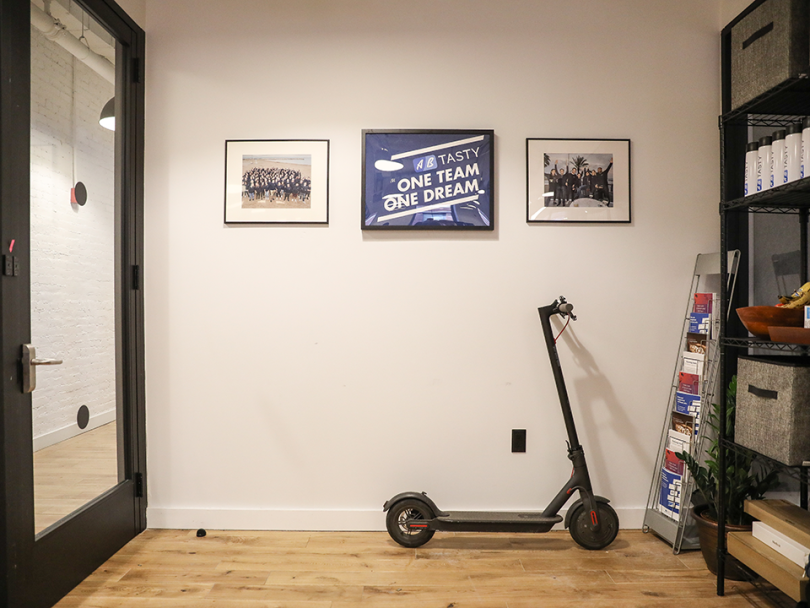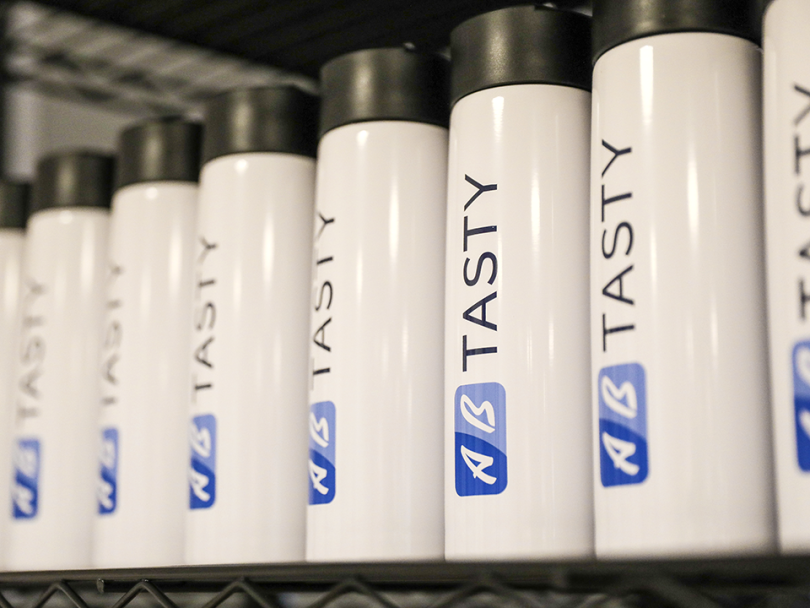 FOUNDED: 2009
EMPLOYEES: 215 total, 21 local to NYC
WHAT THEY DO: AB Tasty is a complete tool for website and conversion rate optimization, personalization, user engagement, and A/B testing and experimentation. 
WHERE THEY DO IT: New York City
NOTABLE CLIENTS: Ashley Homestore, UGG and Kiehl's
KIND COIN: Employees receive virtual tokens for daily practices of values such as team spirit and kindness. The tokens are redeemable for a variety of gifts ranging from an office plant to a happy hour to an international trip.
OTHER PERKS: There's also an annual company-wide seminar in Europe, elaborate holiday parties and monthly "aperos," where teams have a fun night out.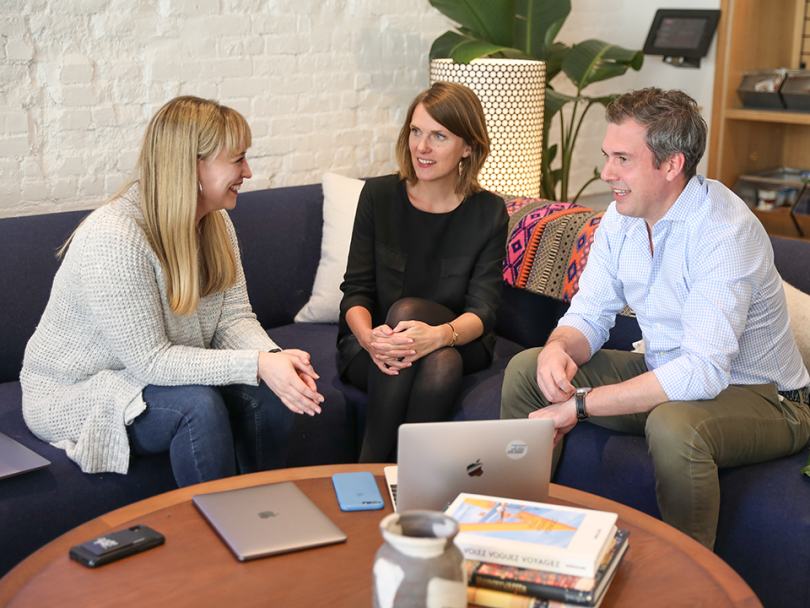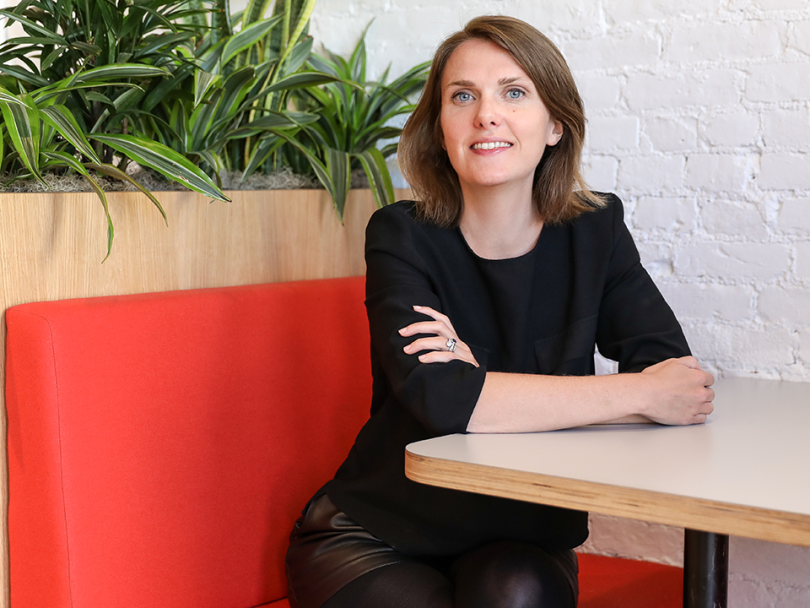 Alix de Sagazan, Co-Founder and CEO
Alix founded AB Tasty with her childhood friend, Rémi Aubert, who leads the tech and product side of the company, while Alix oversees the business and marketing side.
BEYOND WORK: Alix skis in the winter and kitesurfs during the summer. She feels these activities are great metaphors for business — even if she falls or veers off course, she always gets up again.
Where did the idea for AB Tasty come from?
My co-founder, Rémi, and I were childhood friends, and when we reconnected as adults, he ended up referring me to a job at the company he worked at. I joined the company in the traffic acquisition department.
Next door to where we sat, however, was the analytics department, which was in charge of analyzing customer journeys to optimize conversions. We saw that the domain was growing, yet no one was offering it. We jumped on the opportunity and left the company to build Liwio, a conversion rate consulting agency. After two years of consulting, we came up with the idea to provide a tool that gave marketers the power to test hypotheses on a website easily, independently and without having to ask for technical help.
I can't stress enough how important it is to hire the right people who fit the culture and values of the company."
After founding the company in France and opening offices across Europe, what prompted you to open a branch in New York?
The enormity of the U.S. market poses the biggest opportunity for us, and we were getting some interest in the U.S. that we wanted to expand upon. We chose New York since a lot of the early demand came from the East Coast. But, as our client list continued to grow in the U.S., we recently opened an office in San Francisco in order to meet increasing demand.
How have you maintained AB Tasty's culture and identity as you've grown?
I can't stress enough how important it is to hire the right people who fit the culture and values of the company. We recently started a program in which we have individuals from other offices around the world interview potential hires to make sure we keep the culture consistent across all countries.
We also keep communication across all offices open through technology like Slack and video calls. While day-to-day communication is great, we do value face-to-face interactions, so locally we have monthly team outings and, internationally, we have key team members go to other offices as frequently as possible.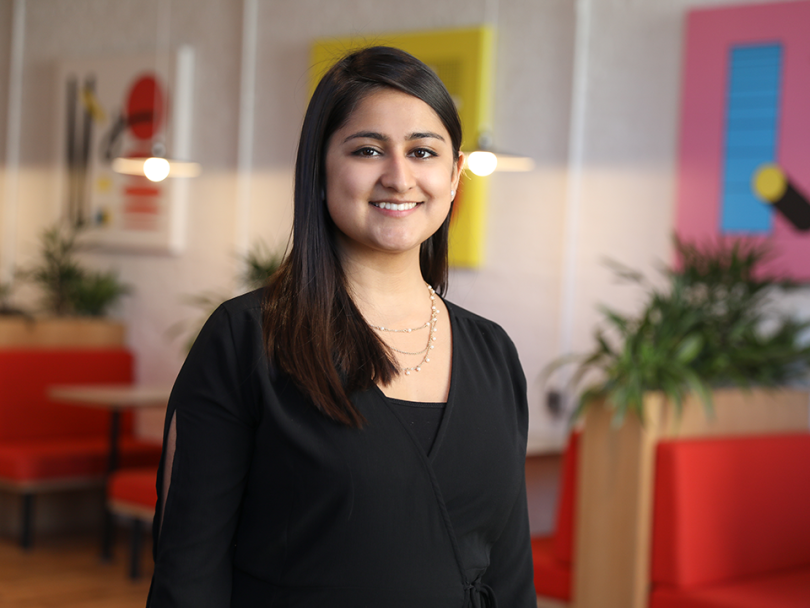 Peenaz Devani, Senior Customer Success Manager
Peenaz is responsible for managing enterprise clients in the U.S. market. She handles client onboarding and personalizations and analyzes new areas of conversion rate optimization. She also led the build-out of the SF office.
BEYOND WORK: Peenaz is part of a New York-based independent dance team that focuses on Bollywood fusion. She appreciates that dancing teaches focus, discipline, passion and perseverance — all qualities that are needed in a leader.
How did you develop and evolve the office culture in San Francisco?
Each office has its own culture, but there's also a unique culture attributed to AB Tasty's global reach. Our new chief cultural officer has maintained Happiness Crews throughout each office to promote this cultural link. We have monthly happy hours called aperos — a French term meaning a night of eating and drinking —  weekly breakfasts, and team-building activities and excursions around the Bay Area.
How has your perspective of the U.S. market changed since you moved and your responsibilities expanded?
Conversion rate optimization is not one-size-fits-all — each company has its own way of tackling this. Some clients have dedicated teams who work on testing strategies every day, and others have just begun diving into their testing and optimization roadmap. As a customer success manager, I have to be able to adapt to the maturity of the client, but the goal is always the same: provide top-notch support so that AB Tasty is a valuable platform for testing and personalization and not just another tool in a toolkit.
 
Opening the new office has been like working at a startup but with the support of a globally-scaled company. It feels like the best of both worlds."

What are you most excited about for the future of AB Tasty?
I'm quite excited about our product innovation. We have a dedicated innovation team working hard on building out new features that not only use the technology of today but also the technology of tomorrow. It's really great to work for a company that is constantly evolving and growing the product. I have never heard someone on the team say the product is sufficient for meeting the market's demands because those demands are always morphing into something new.
I'm also excited about my growing role at AB Tasty San Francisco. Opening the new office has been like working at a startup but with the support of a globally-scaled company. It feels like the best of both worlds.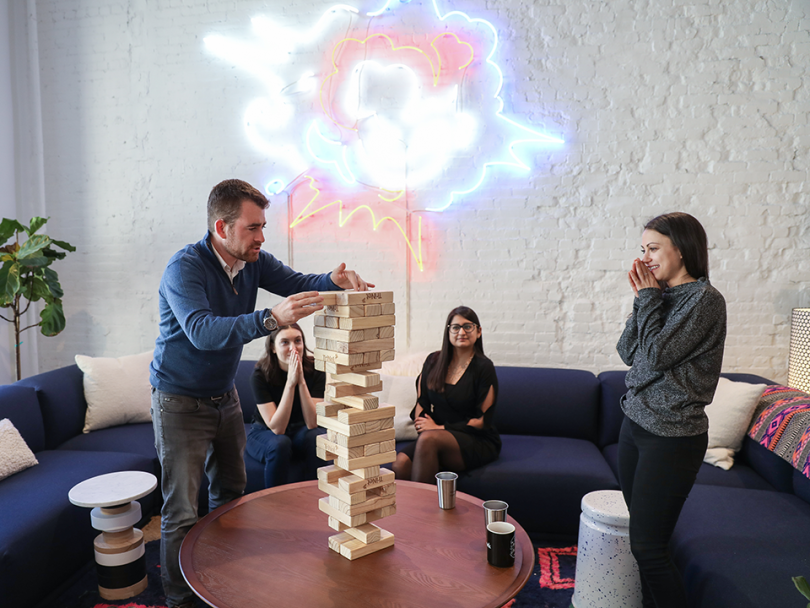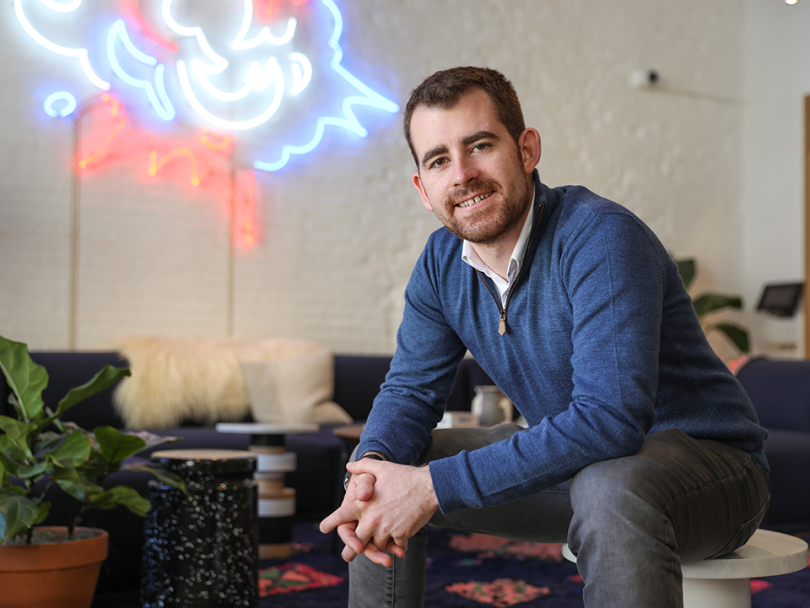 Will Bashford, Account Executive
Will meets with prospective clients to understand their needs and determine if AB Tasty is a good fit based on what they are looking to accomplish. He also performs online demos and negotiates contracts.
BEYOND WORK: Will's favorite way to decompress is by going to the gym a few times a week to workout and lift weights.
How have the company, your offices and your team evolved from when you first started?
I initially joined the company knowing that my responsibilities were to tackle the U.S. market, which is a big opportunity for AB Tasty. We are looking to become market leaders in our space, and the task is certainly not easy. The company has nearly doubled in size worldwide since I joined, and I did not expect for it to grow that much. My expectations have been met in the sense that our product offering is improving every day, we are replacing our competitors and the team is growing fast.
I started working in an office of three people and, in 18 months, we have grown to over 20 people. We started in a small office and have been moving about every six months as we keep running out of space. Currently, our WeWork space is pretty big and can fit about 30 people. This changes the whole dynamic of the company, and it's great to be part of a growing team.
 
My expectations have been met in the sense that our product offering is improving every day, we are replacing our competitors and the team is growing fast."

How does your current space allow your team to work and play in new and different ways?
The WeWork space is incredible and it has everything a company needs. From weekly and monthly gatherings for social events with other companies in the building to individual phone booths to schedule calls with clients, I love working in this space. The team usually eats together and sometimes some colleagues have a few beers together at the end of the day.
What opportunities are there for employees to shape the direction of the company or team?
Since the team is still fairly small, as we are growing in the U.S., there is a lot of freedom in terms of processes. A personal example was the ability to tweak the sales process a little from what it was when I first joined and blend it with what I was following at a previous company. AB Tasty's goal is to be successful, and there is a lot of flexibility in finding creative ways to get there.