Before it becomes a household name, Conductor is looking inward to ensure the culture that has taken it this far is relayed across each of its offices. 
The SaaS company is expanding its customer-first marketing software brand across the globe by branching out of its NYC offices to locations in London and San Francisco. 
We caught up with a few members of the team to learn more about Conductor's culture and how it supports the startup's overall mission and goals for the future.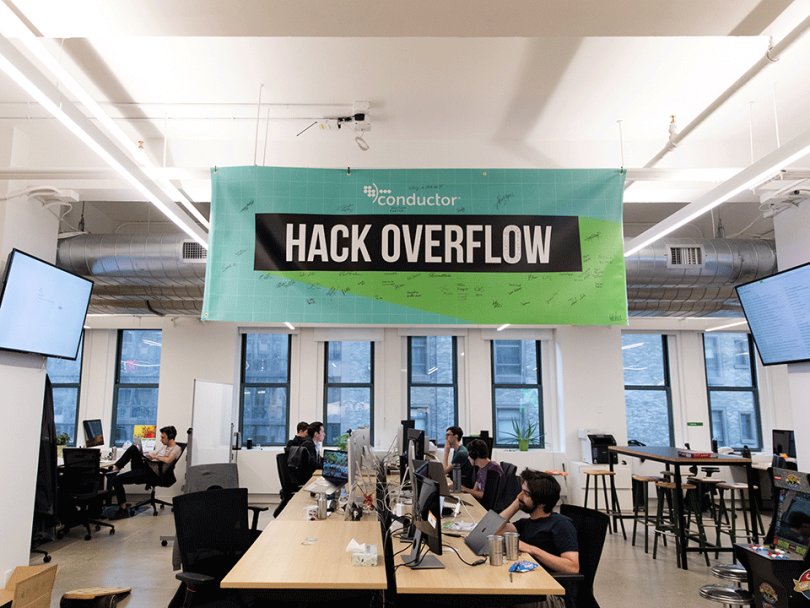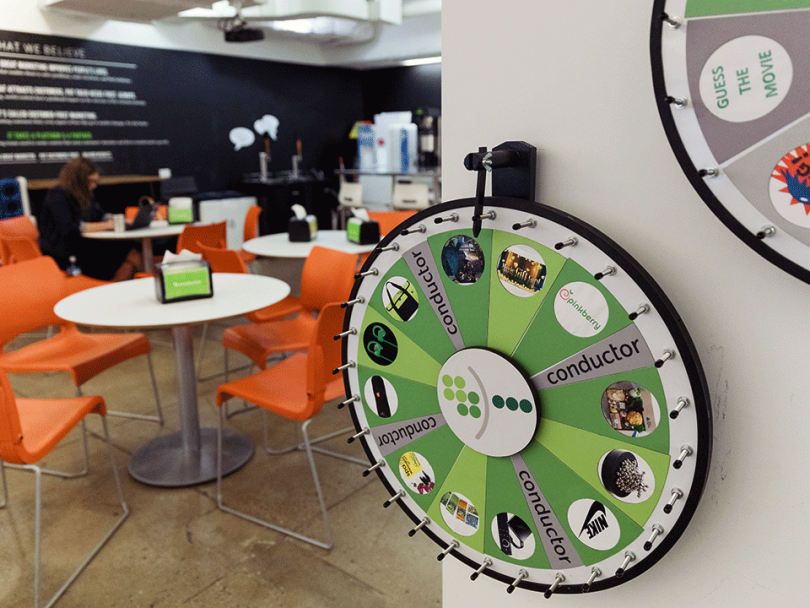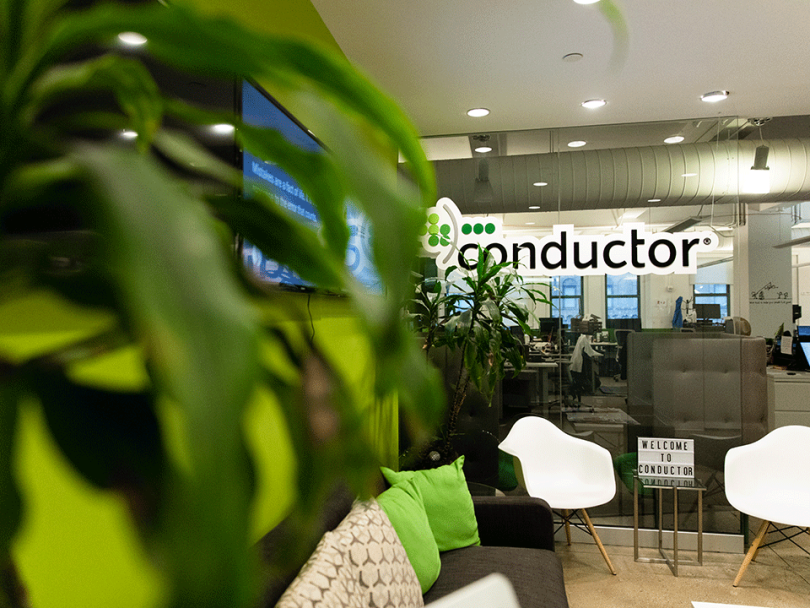 FOUNDED: 2006
EMPLOYEES: 350; 258 locally
WHAT THEY DO: Conductor helps companies attract customers by enabling marketers to create and optimize content and SEO that draws customers seeking solutions.
WHERE THEY DO IT: New York
NOTABLE PERKS: Fully covered health benefits and global access to all WeWork spaces.
NOTABLE CLIENTS: Citi, ClassPass and Shiseido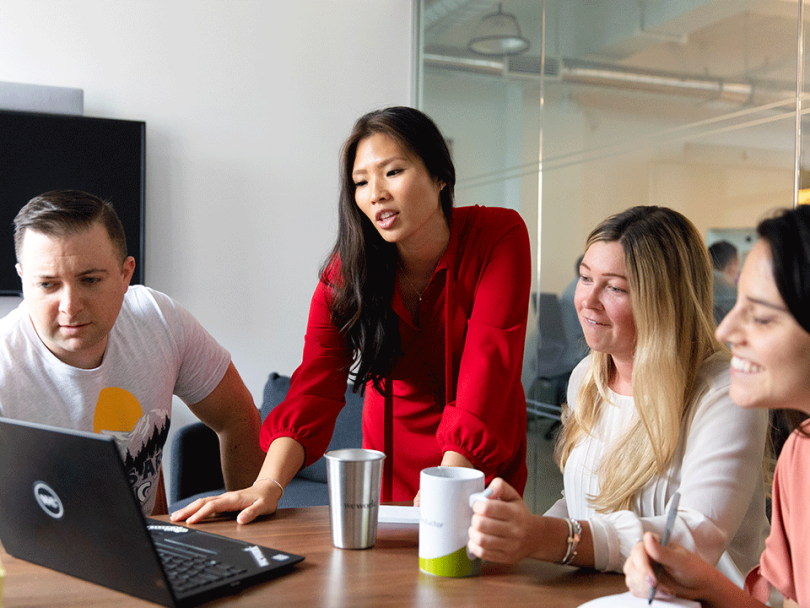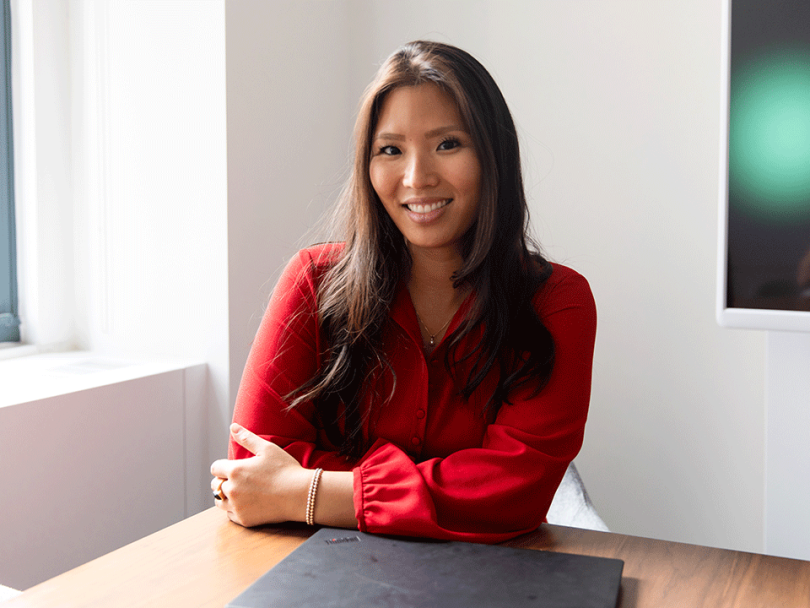 Patty Kim, Senior Director, Talent Acquisition
Patty oversees global talent acquisition, including identifying and developing talent, managing a hiring plan, and promoting the employer brand globally.  
BEYOND WORK: Patty likes to recharge by gardening. Currently, she is growing tomatoes, eggplant, cucumbers, strawberries, and herbs such as basil, dill and cilantro.
From the very start of an employee's journey at Conductor, how is culture made apparent?
I have fostered the culture at Conductor by embedding the importance of it in our interview and hiring process. We have placed an emphasis on understanding and embracing different communication and work styles, implementing unconscious bias training, and creating structured interview sets to help hiring managers and teams understand the importance of cultural diversity and how it will impact their productivity and growth.
How do you ensure that the Conductor culture stays intact as you scale?
The most important thing is to embrace change and to continue to effectively communicate changes, business decisions and outcomes. This is the way we will make sure the culture remains intact in the future. There is a deep-rooted responsibility and commitment from the leaders at Conductor to be transparent, resilient and communicative.
 
The most important thing is to embrace change and to continue to effectively communicate changes, business decisions and outcomes."

How does your role at Conductor enable you to be your authentic self?
As the most externally facing role on my team, I wouldn't be able to effectively recruit and earnestly pitch Conductor as a great place to work if I weren't able to be authentic. Candidates have the luxury of choice right now, and I am able to share my sincere thoughts and feelings about Conductor as a place to grow one's career and provide a wonderful candidate experience. These are the things that will differentiate a company from others — candidates know when you're being genuine, and they can quickly determine if a company is the right place for them when they come onsite.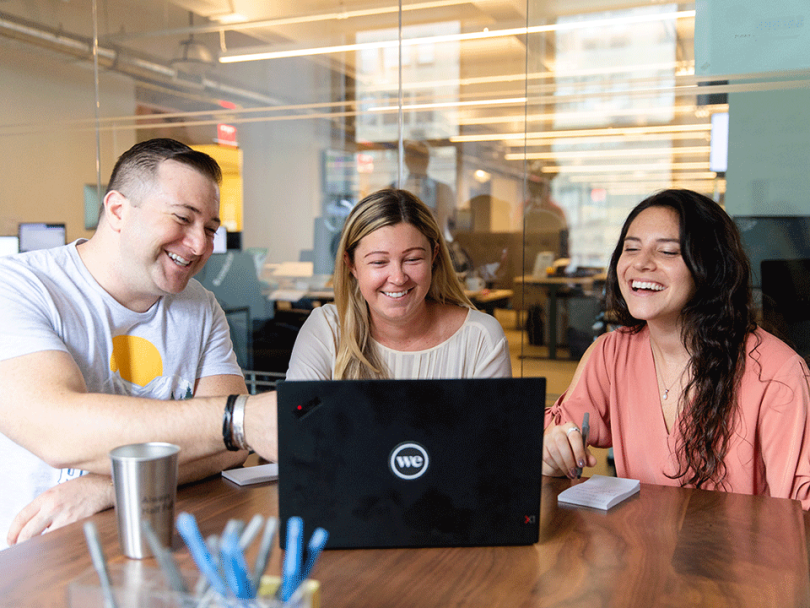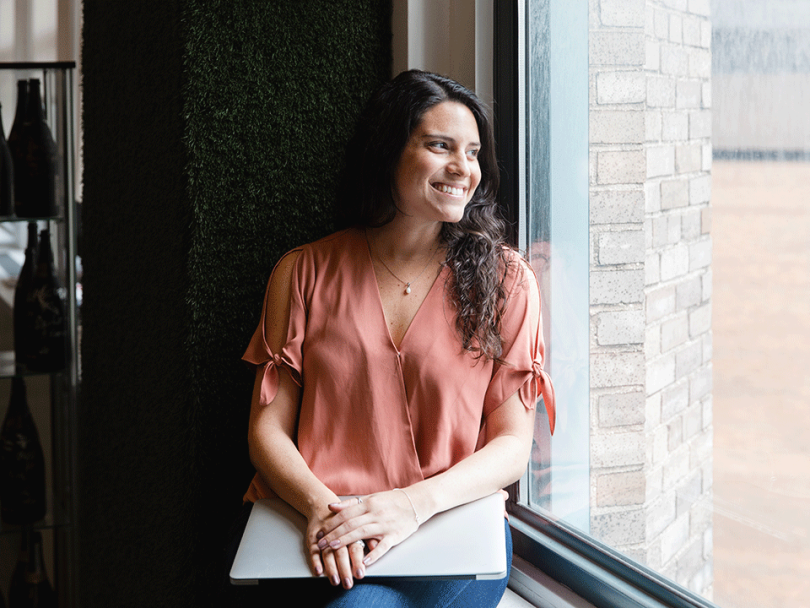 Sarah Kirell, Corporate Event Marketing Manager
Sarah currently manages Conductor's annual C3 conference, as well as plays a supporting role for the field marketing, design and employer brand teams.
BEYOND WORK: Sarah has loved photography since spending her school days in the darkroom. She especially enjoys traveling to take photos of unique subjects in ordinary places.
When you joined the company five years ago as a graphic design intern, what were your expectations?
Honestly, at that point, I was really just looking to get out of my old job, make a little money and add experience to my resume. I didn't know much about the tech startup world, but I instantly clicked with my co-workers from day one. I expected to gain some new skills and learn about the industry, but I didn't expect to learn as much as I did in such a short time — even more than just graphic design. I was involved with a number of marketing initiatives, and almost five years later, I have more skills, confidence and close friends than I would have imagined.
Tell us about Conductor Foundation and Women of Conductor. Why are they meaningful to Conductor's culture? 
These are two pretty awesome groups that deeply show how much of a community we are and are groups that are open to all. I've always been interested in volunteering and helping the community, so when I joined Conductor and found there was a group of people doing this, I was super excited. I've seen the Foundation transform over the years — it started as mostly a grant for nonprofits that would provide a year of Conductor Searchlight and services to help grow their businesses along with some fundraising activities. We continue to provide our grant today, but the amount of initiatives we launch to support both the nonprofits and our employees' personal philanthropic goals is inspiring, and the reach we have is incredibly motivating. 
The Women of Conductor group is fairly new, and is a great example of what is possible at the company. This group started from the ground level and now partners closely with the entire company to bring learning opportunities around women empowerment to the organization.
 
[...] almost five years later I have more skills, confidence and close friends than I would have imagined."

What's your favorite part or element of your company's culture?
I know everyone says this, but it is by far the people and the casual environment. Work is stressful, nobody will debate that, but having a solid team around is such an important part of going to work every day. If you're having a hard time, there is someone to take a walk around the block with you to chat. There's almost never a moment of silence in the office. We're either working or mostly laughing, and that is huge. In nearly five years here, I've made some amazing friends. What's even more telling is that even when some of those people move on, more great people walk through the door. This place just oozes all of those feelings.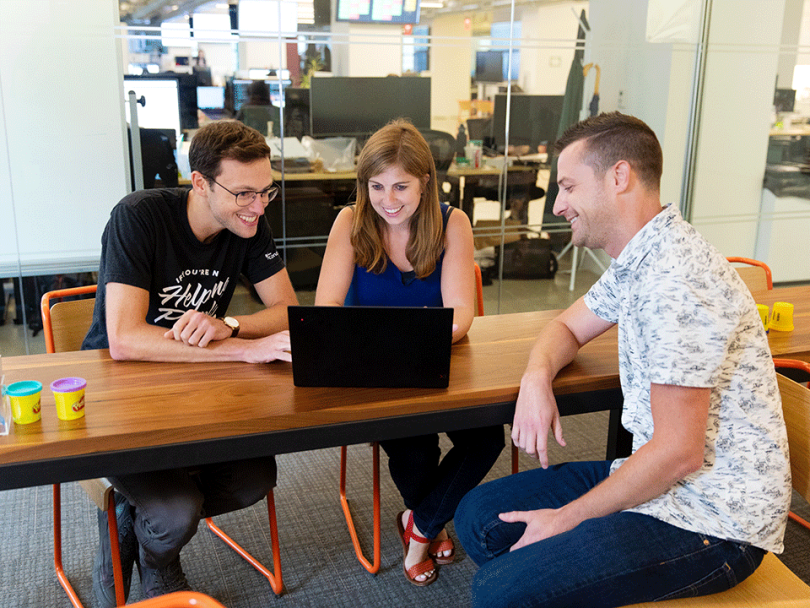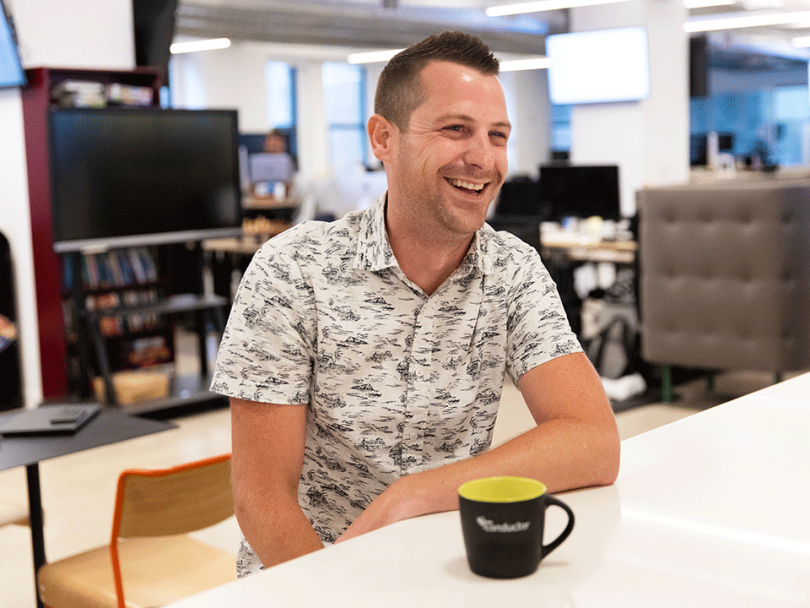 Patrick Reinhart, VP, Digital Strategies
Patrick co-leads the customer success team, which supports customers with SEO strategies and makes sure they are getting the most out of Conductor's Searchlight software. He also works on the new support model, Orchestra.
BEYOND WORK: Patrick was the lead singer and rhythm guitarist for a band that toured around the country. Though he no longer lives out of a van, he still writes songs, plays the guitar and goes to shows in part because he feels that keeping one foot in his old world allows him to bring the same creative energy to his current world at Conductor.
You were a former client of Conductor. What made you want to join the team?
The people. I remember when I was a customer, I used to walk into this office and feel such positive, fun energy that I was jealous of. I used to tell my wife all the time that I would love to work here one day, but I just didn't know what I would do at a SaaS company. I've known our CEO and co-founder, Seth Besmertnik, for a long time, and he was always someone I admired and trusted. Every time I had a conversation with him, he was always so grateful that I cared about the company he built and was a very genuine guy. He created the culture here, and it still permeates throughout the office every single day, which is something that keeps me coming back with the same energy as my first day.
How did your team support you in overhauling the customer success function? How did this undertaking reflect Conductor's culture?
We originally had two separate teams — a CSM team and a managed services team — and we combined them into one and asked them to cross-train and learn a new system. When you change a person's job from what they were hired to do, they are often understandably angry or frustrated. However, all of our folks banded together and helped us bring this new system to life.
We have had so many people contribute to the rollout: people owning things they had never done before, people taking on new leadership roles and cross-training, people making sure everything is on schedule, and people taking the change as a positive and looking to help us make it better. When you look at how this rollout has gone, you can see that everyone cares about each other, and that's what Conductor is all about — supporting one another, banding together and making stuff happen.
 
When you trust your folks to do cool stuff, they tend to do cool stuff."

When it comes to building culture, what is your philosophy?
Keep it light, support your folks in any way they need — which isn't always strictly professional — and trust and inspire them to try new things. Freedom, trust and autonomy are keys to a good culture. When you trust your folks to do cool stuff, they tend to do cool stuff.