Since Built In's launch in 2011, we've helped tell the stories of thousands of tech companies across the country, but we haven't spent much time sharing our own. Simply put, we've been busy. 
Now, after raising a $22 million Series C, we're ready to tell our story. 
Over the years, we've grown to more than 100 employees and are looking to double our staff in the coming year to help write Built In's next chapter. 
We sat down with CEO and Co-Founder Maria Christopoulos Katris, along with our very own Julie Dillon and Alton Zenon III, to dive into our company's culture today and where it's headed in the future.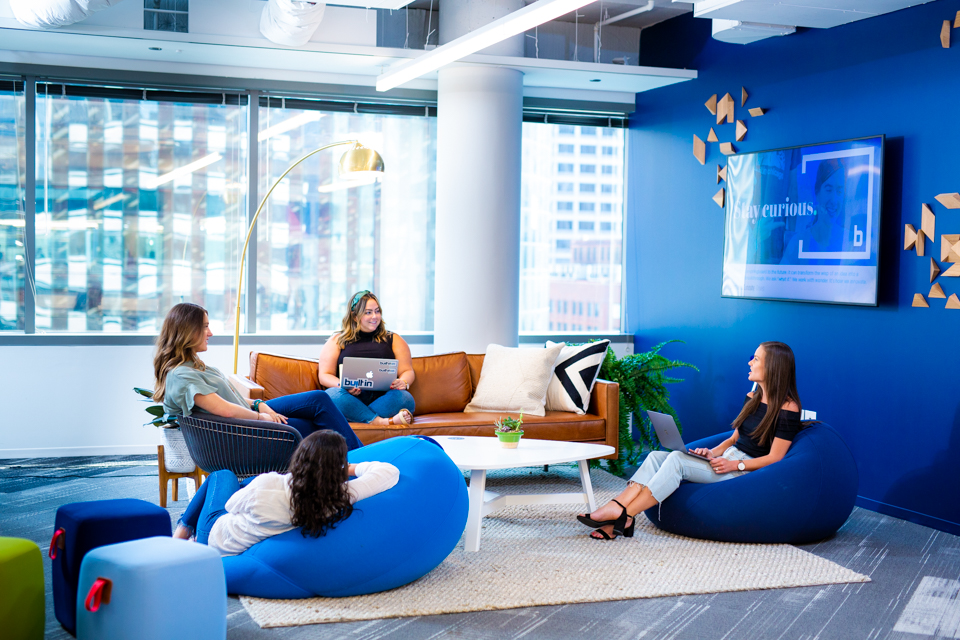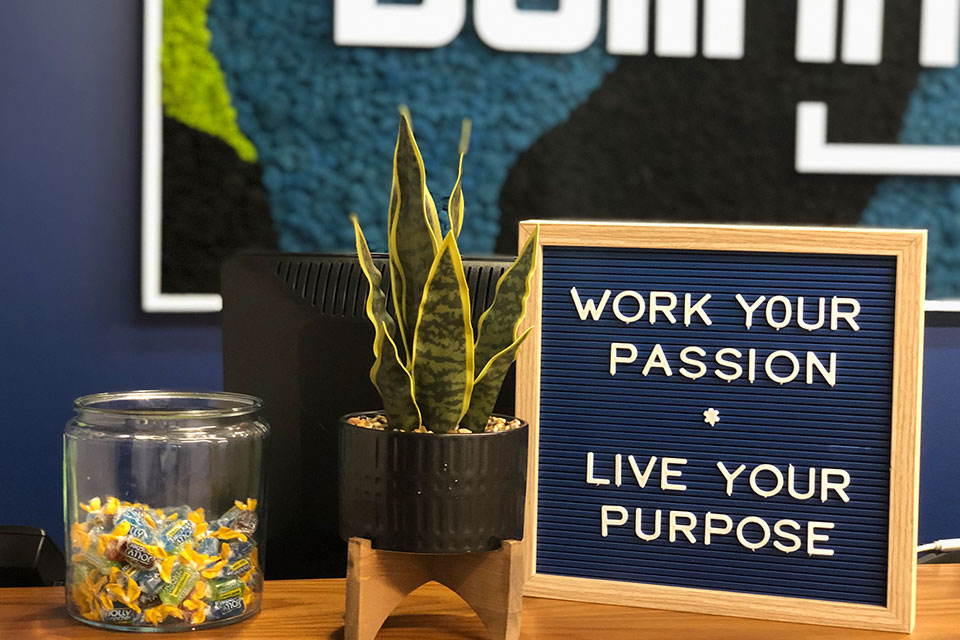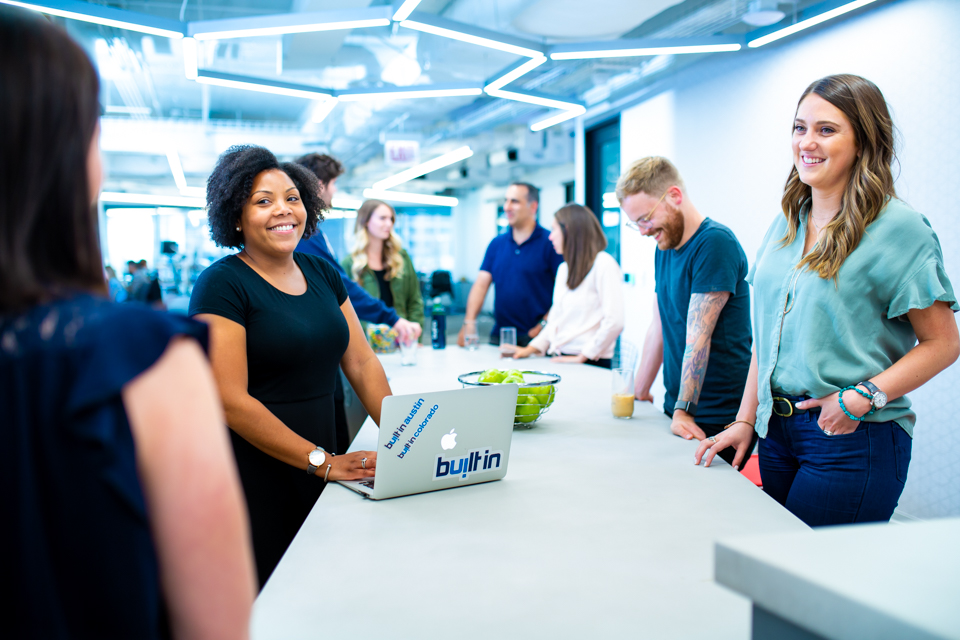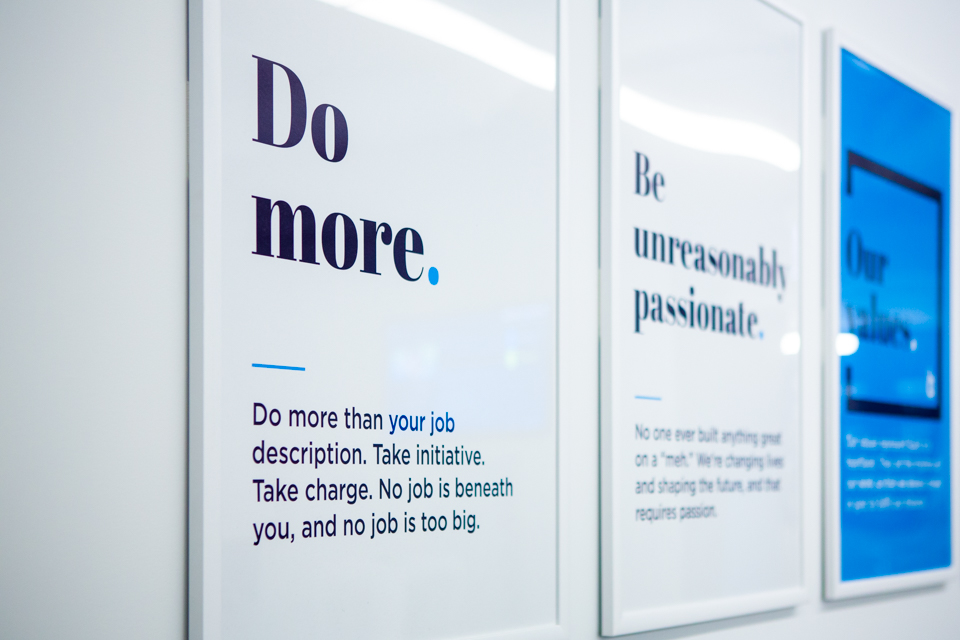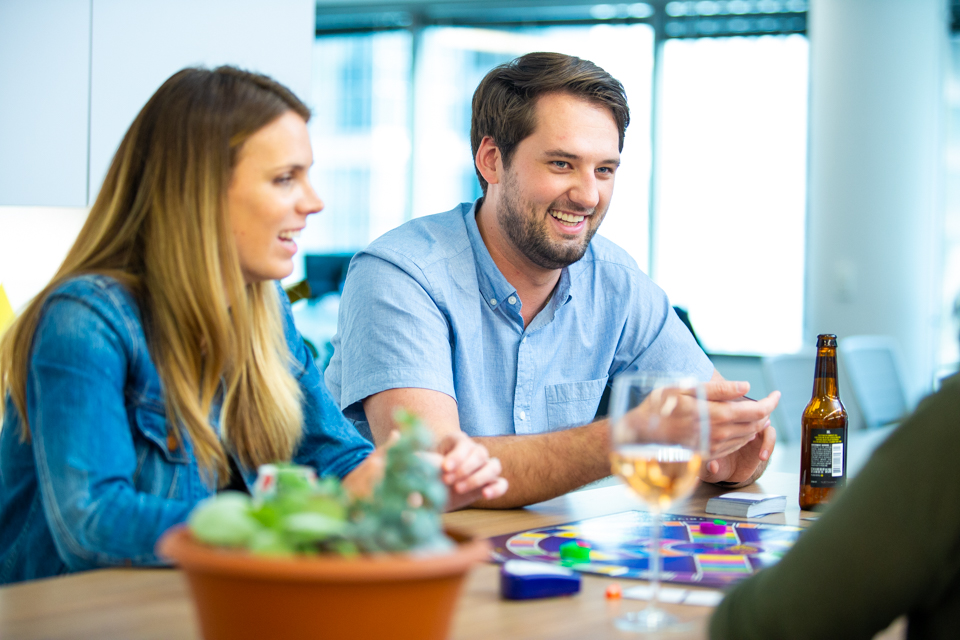 FOUNDED: 2010
EMPLOYEES: 103
WHAT WE DO: We help connect more than 1 million tech professionals with companies where they can live out their professional purpose, all in cities they love. 
STAYING CONNECTED: Weekly themed Spotify playlists. Company-wide karaoke nights. Our end of the week newsletter that'll have you IRL LOLing. Whether you've been here five minutes or five years, we strive to foster a culture where everyone feels connected.
OWN THE RESULTS: When you have a good idea, we need you to share it, nurture it and own the results — no matter your tenure. We want innovators on our side, and we love creative thinkers who aren't afraid to make magic happen.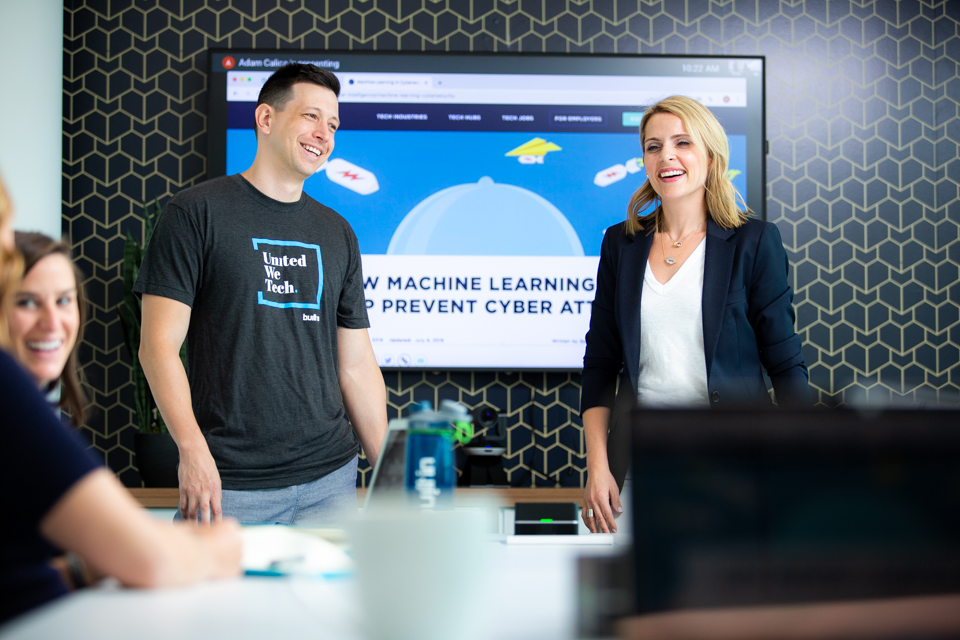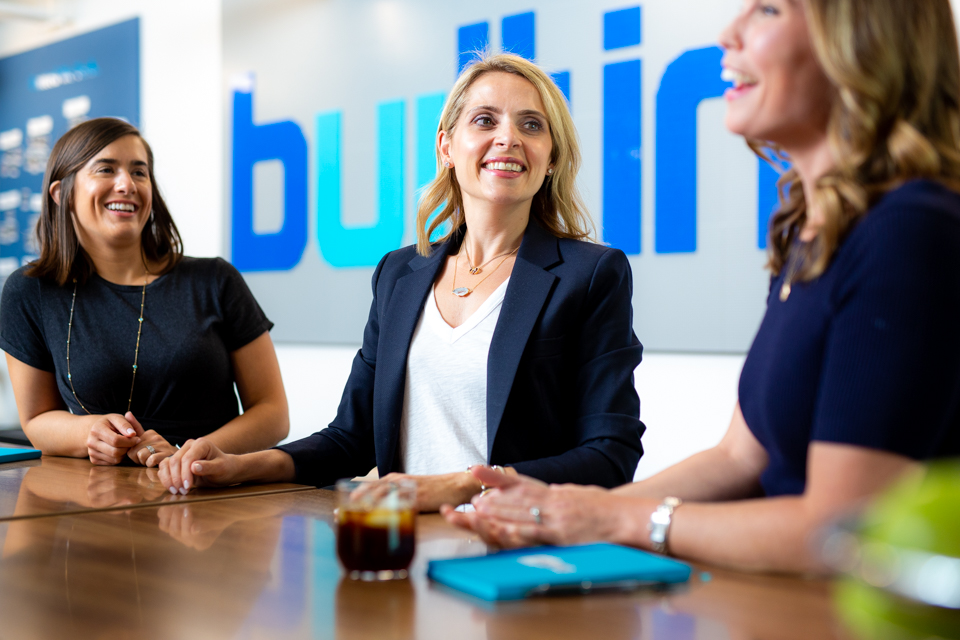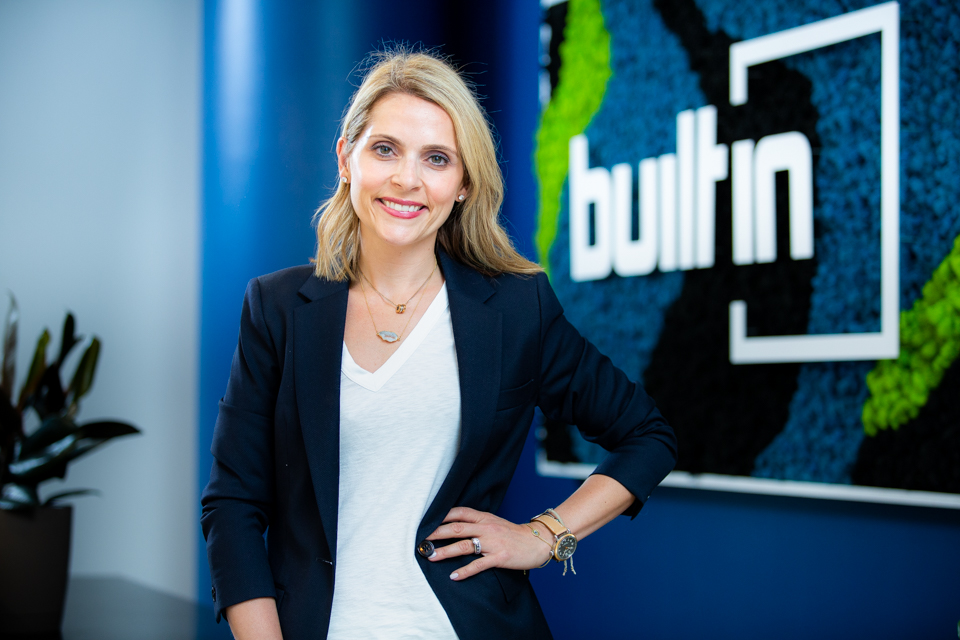 Maria Christopoulos Katris, CEO and Co-Founder
When Maria began leading Built In earlier this decade, she had already founded and exited another venture. Today, Maria continues to lead the charge from hiring talented underdogs to guiding the company into the future. 
GLOBETROTTER: Maria loves to travel and one of her favorite trips (aside from Greece) was a vacation to Dana Point, California. How does she pick where to go next? "Wherever we can fly a family of five using miles. And, we want our kids to experience as many different countries and cultures as possible," Maria says. 
Walk us through Built In's culture during its early days. How has the culture evolved with the team?
People saw how obsessed I was with the mission of Built In and it resonated. We were underdogs in a sea of large incumbents, and we were able to grow organically by providing significant value — not because of major funding or press coverage. We stayed the course and kept our heads low because we knew we were creating something valuable and something differentiated. 
Back then, and still today, we stay maniacally focused on our mission, which is entirely built on the premise of serving others. We promote everyone else as opposed to ourselves — it's our job. Humility is one of our core values. Another aspect that remains true today is that we hire for potential as opposed to hiring the shiniest resumes. We develop secret weapons out of people who may otherwise be considered industry underdogs.
How have you influenced Built In's culture? What did you do to ensure it remained intact during growth? 
I worked really hard on our first 100 hires and continue to focus on the people, hiring and interviewing each person for our core values. We focus on humility, curiosity, accountability, teamwork, a "do more" and solutions-first attitude, and most of all, passion. It is hard not to be passionate about what we do — we are our target market and our largest single source of hires. I take it super seriously, and now our teams are empowered to do the same as we enter our biggest phase of growth. We try to stay balanced, and we look for diversity of all kinds in our candidates. 
 
Back then, and still today, we stay maniacally focused on our mission, which is entirely built on the premise of serving others."

What's something about Built In that would surprise people?
We always do what we say we are going to do, which is very uncommon with high-growth tech companies. This continues to surprise our investors — we underpromise and overdeliver.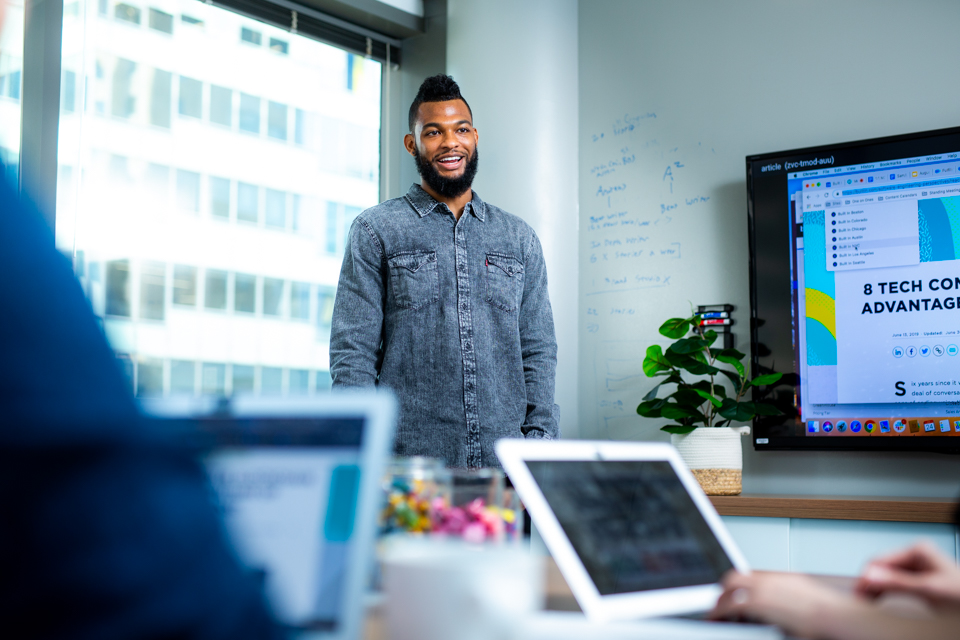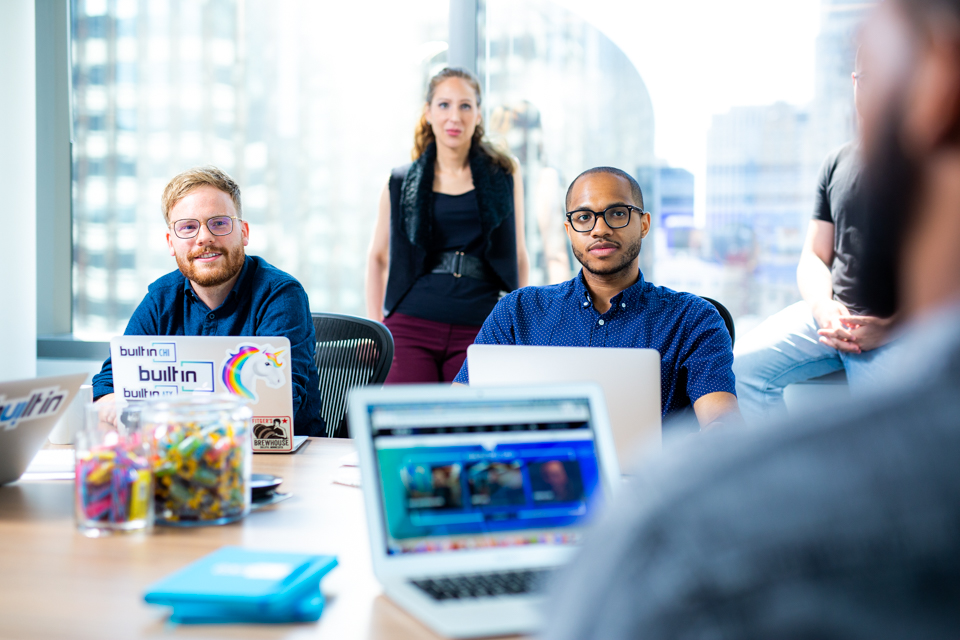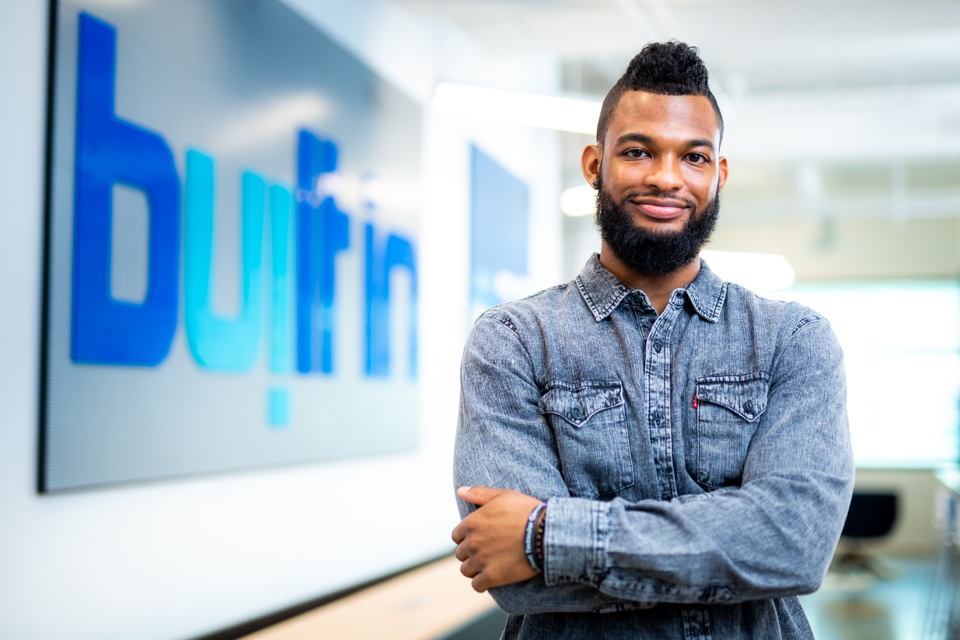 Alton Zenon III, Staff Writer
In 2018, Alton noticed a staff writer role open at Built In and immediately applied. The rest is history, and today he spends his days writing about the tech ecosystem and beyond. 
WHO'S PLAYING: Nobody loves a live show more than Alton. His affinity for live music spans all genres, but his favorites include rap, metal and blues. The best show he's ever been to? Childish Gambino's 2019 headlining set at Lollapalooza.
You've been with Built In well over a year now. How has Built In supported your professional growth in that time?
At every available opportunity, and from multiple people in leadership, I've been pushed to advance my skills and knowledge. I wanted to improve my writing abilities, so I used Built In's professional development stipend to take a creative nonfiction writing workshop at the U of C this past spring. I also used that same stipend to attend a creativity-themed panel during Ideas Week last year. 
Built In is growing fast. As the company expands, what does it take to be successful? 
Adaptability is key. Change is frequent as we scale, and you have to get used to things shifting, like goals, digital tools and processes. Our org chart is hardly ever static due to promotions, additional hires and the creation of new departments. This change creates opportunities for professional growth, and each development introduces the chance for team members to learn a skill or take on more responsibility. 
 
At every available opportunity, and from multiple people in leadership, I've been pushed to advance my skills and knowledge."

What's something that would surprise people about Built In?
We frequently leverage data on the creative side of the house. Some may think, as writers, we spend our days coming up with the best puns, battling writer's block and debating Oxford commas. That might be true, but we also digest data to inform our work and generate the most engaging content for our users. Data makes it easier for us to know what to write about — these numbers are just as important as words.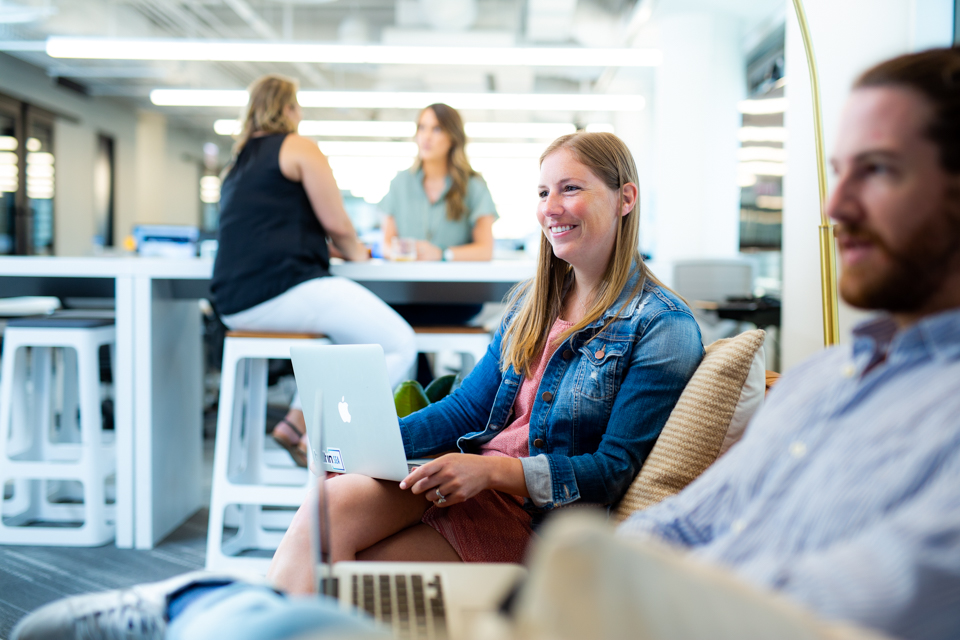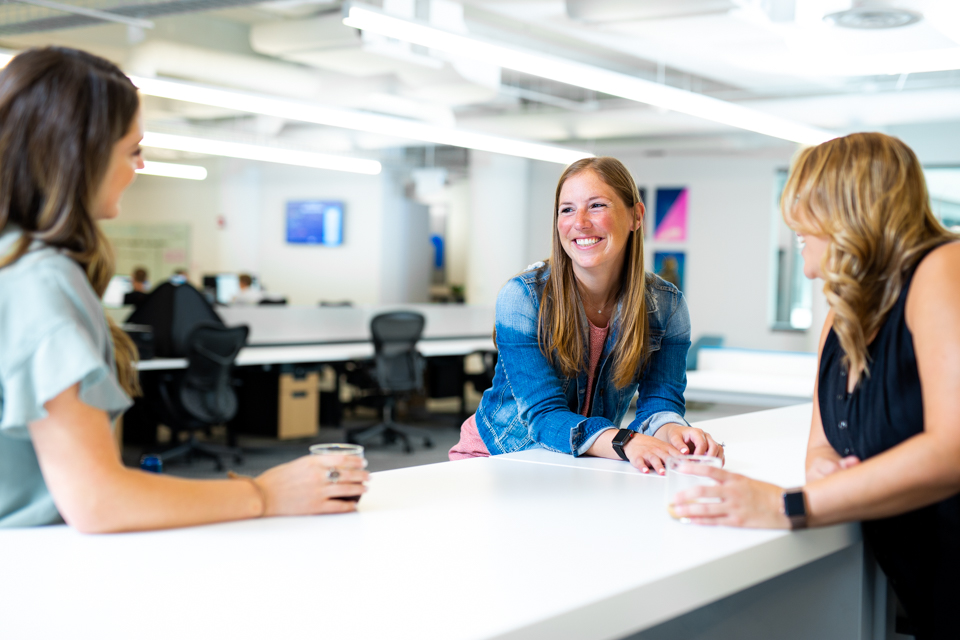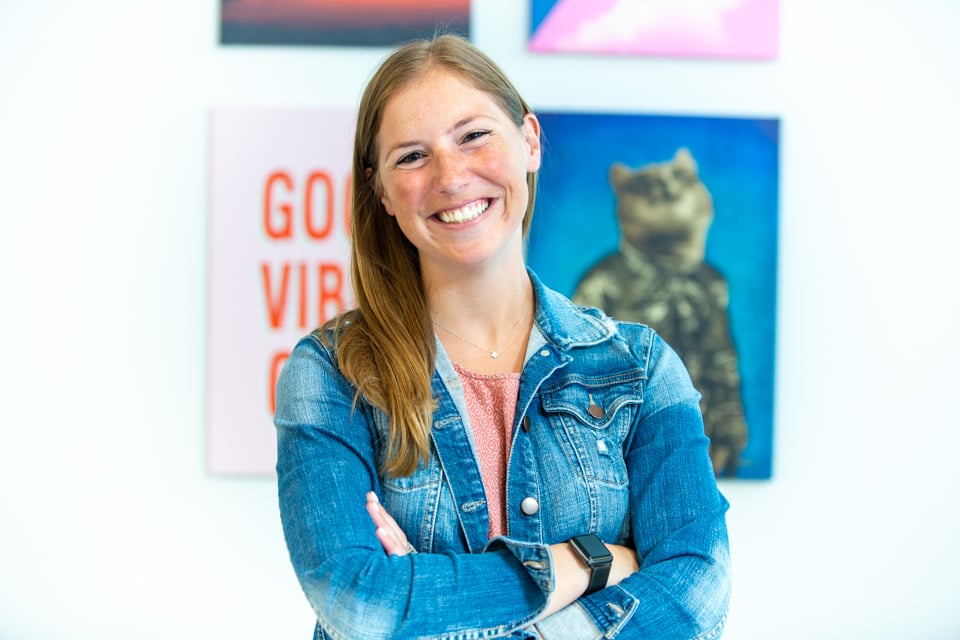 Julie Dillon, Director of Business Development
Julie has been with Built In for more than four years and has been instrumental in both the launch of our new markets and the development of the business as it grows. 
CULTURE WARRIOR: Julie leads our kickball team, run club, and the "murderino" culture group, a community for 39 (and growing) employees who like to gossip over the latest news and entertainment in true crime and mystery. 
What about Built In's culture first attracted you to the company? Has that changed in your time there?
We've always had a very inclusive culture, which we can credit to our CEO, Maria. It was this focus on inclusivity, tied with Maria's passion for our mission, that confirmed I was in the right place to grow my career. That passion has only burned brighter across the organization as we've grown.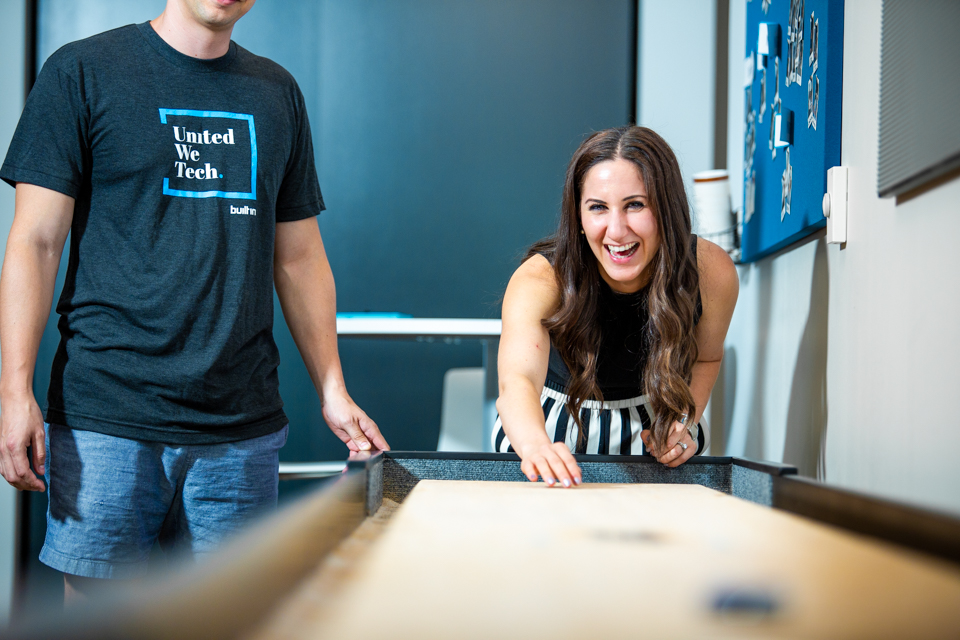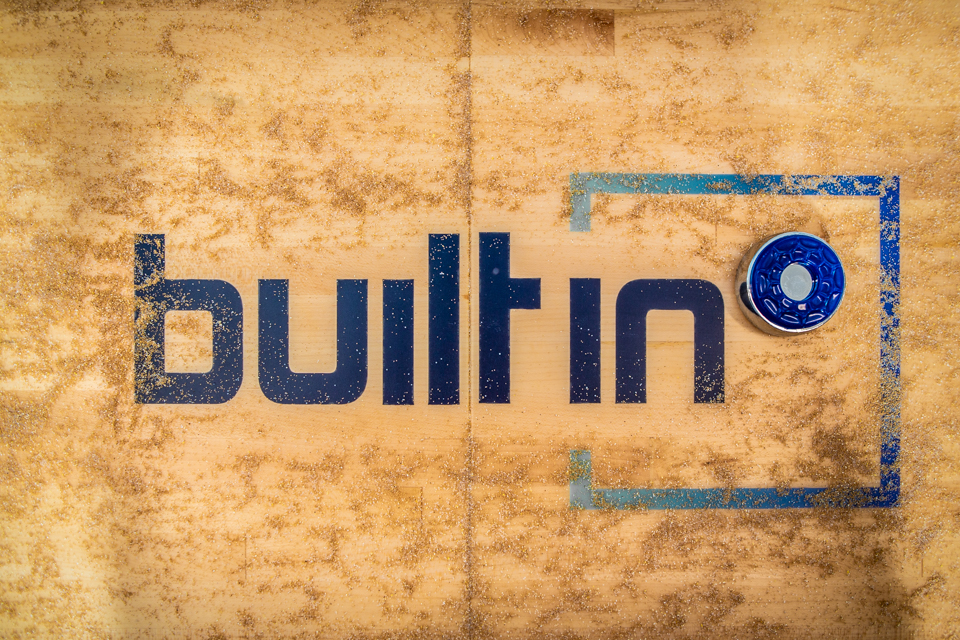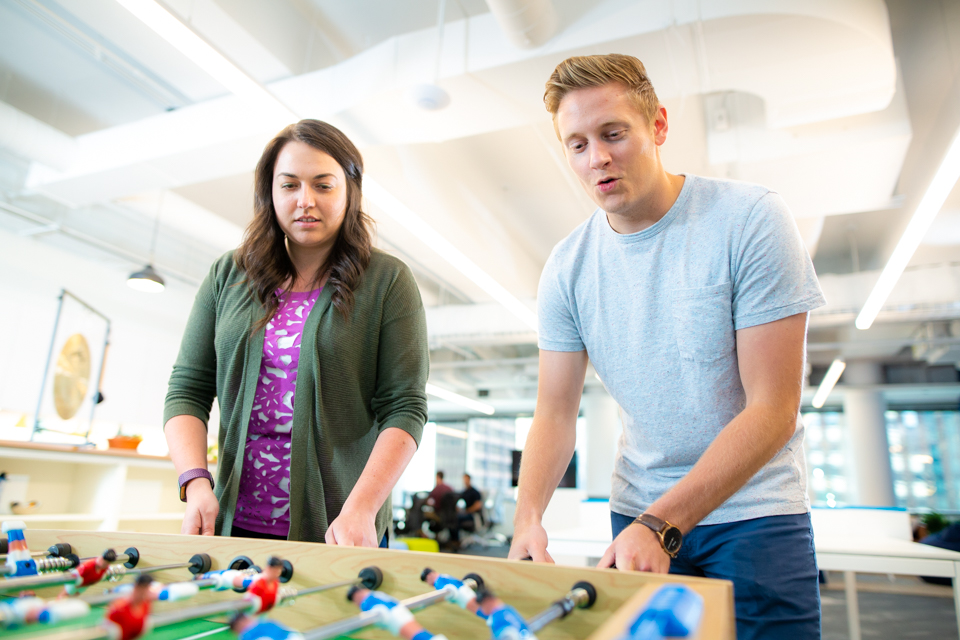 You're involved with a number of committees and activities. What kinds of activities, inside and outside the office, does Built In host?
We regularly hold internal events to bring people together, like new hire game night and holiday celebrations. These events encourage employees to create relationships across departments, which is especially important as we continue to grow. We also host larger events outside the office to recognize milestones large and small, like when our sales team celebrated a huge first quarter by going to Wrigley Field for the Cubs' opening day. 
 
It was this focus on inclusivity, tied with Maria's passion for our mission, that confirmed I was in the right place to grow my career."

Four years with Built In — that's quite a stretch. Looking back, what's your favorite Built In memory? 
My favorite memory dates back to our holiday party two years ago. We had just finished a great year that included record sales, the launch of a new site and expansion to a new market. To celebrate, our executive team put together an awesome holiday party that began on a holiday trolley — that was when we were small enough to all fit in one! We all wore ugly sweaters, shared dim sum in Chinatown and sang our hearts out for some late-night karaoke.