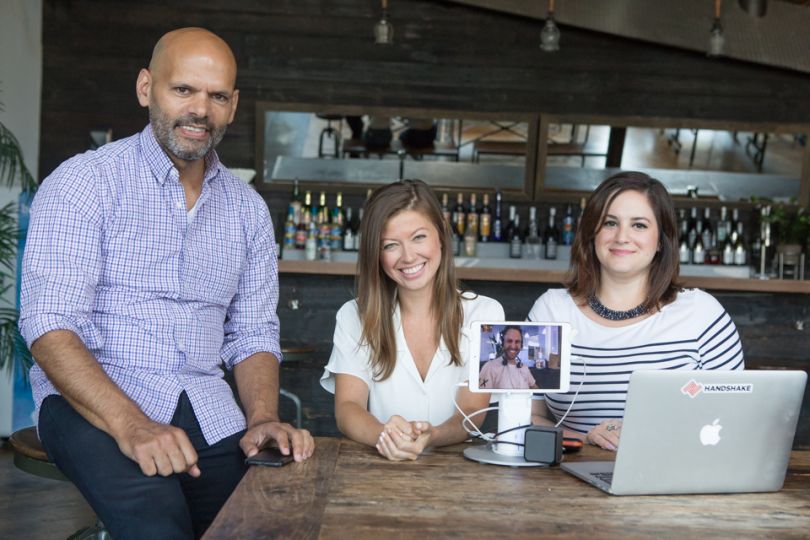 Walking into the Handshake office is like walking into an actual Instagram page. Everywhere you look in the SoHo office loft, there are succulents, large slabs of distressed wood and exposed steel beams. The decor would be best described as "industrial chic," which is fitting, considering that the space was once a factory. Now the space houses a company that provides customers with a user-friendly B2B e-commerce platform.
Handshake's team members also seem to have come straight from Instagram. It's hard to tell if they're coworkers or long-time friends who happen to work here. That's essentially the culture Handshake has worked to create. Their mantra, written on signs in every conference room, is simple: "Only hire them if you love them."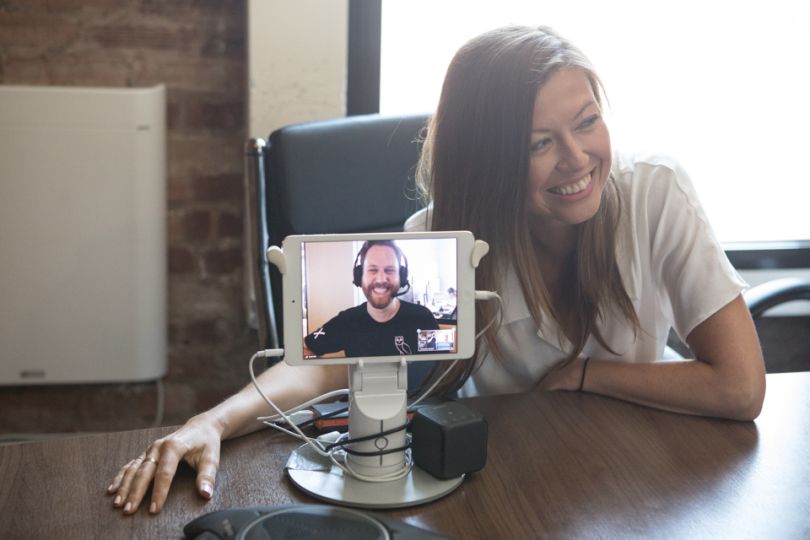 HANDSHAKE AT A GLANCE
YEAR FOUNDED: 2011.
EMPLOYEES: 50 humans and one "Dave-Bot," a remote engineer who communicates through video chat.
WHAT THEY DO: Handshake makes it easy for distributors and manufacturers to manage sales across all channels in one cloud-based platform.
WHERE THEY DO IT: In a funky-cool lofted office space in SoHo.
WHO THEY DO IT FOR: About 1,500 distributors and manufacturers.
IDEAL CANDIDATE: Someone who thrives in a fast-paced environment that's constantly changing.
FUN FACT: The office is a converted Jim Henson Muppet factory.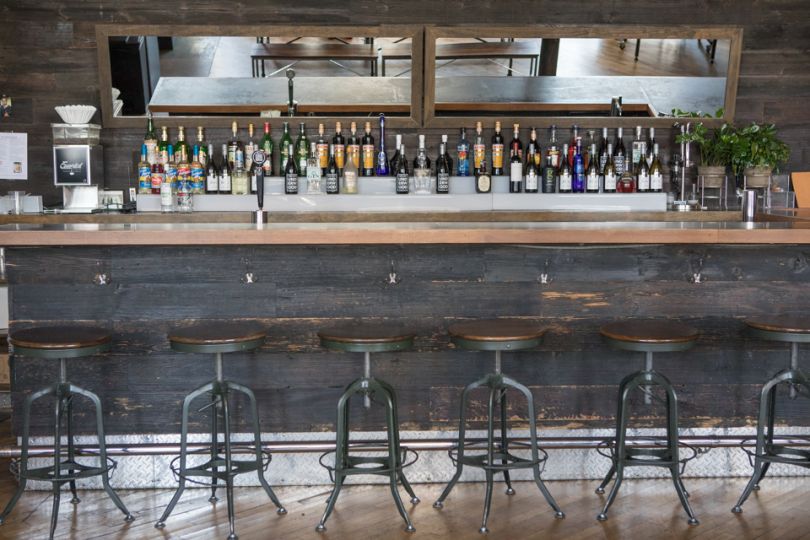 Can you describe the Handshake platform?
Daniella Shtemberg, senior account executive: Our clients are manufacturers and distributors. We help them become the company their customers love to order from. That can mean different things to different people. For instance, we can help sales reps at those manufacturers and distributors become more productive and consultative in the field. We can also make it possible for customers to serve themselves through e-commerce on both the web and mobile. And they can do that with a unified software as a service platform.
Sales rep technology has been around for a while, but it's never been one SaaS platform. And there's never been a platform that prioritized mobile or was born first as a mobile app. We're built on mobile from the ground up. So we make it easy for distributors and manufacturers to manage all of the selling that happens across all the channels in one platform in the cloud.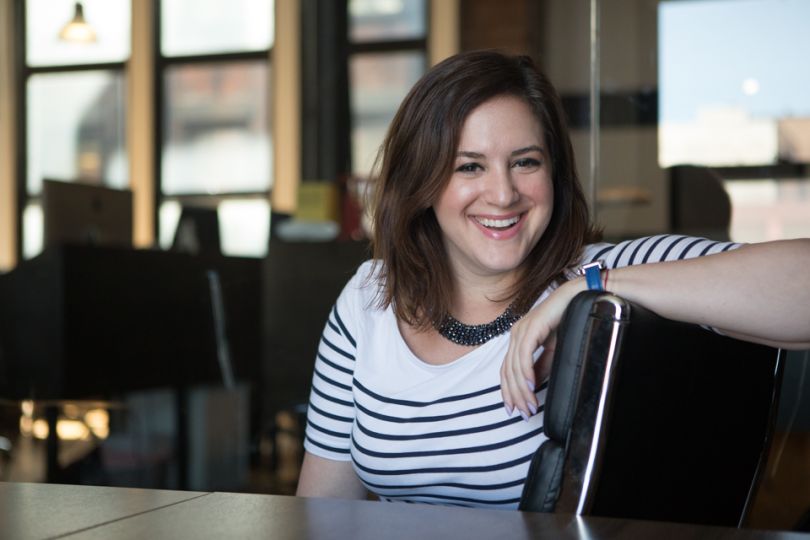 How would you describe the team at Handshake?
Anthony Faria, director, product design: We're a really collaborative team, which I think is important because our product is complex. There are tons of moving parts, so we constantly need input from different people on different things. We're sitting with people in engineering and product management and we're all working together to fix and build things. It's a really great, open environment.
Shtemberg: We're all very caring, not just toward each other but also toward the work we're doing. A lot of our job is educating people about mobile and multi-channel B2B user experiences. The world is moving to e-commerce, but some manufacturers and distributors are still using fax, email and phone to take orders. They've been doing that for 20 or 30 years, so we need to help people move to a new platform. If you don't care about the solution that you're bringing to the market, you're going to lose passion. You're going to lose interest and it's going to be a really hard job.
Stephanie Bell, senior onboarding specialist: This is cheesy, so I'm sorry in advance, but we all really love each other. We probably say that to each other on a daily basis, which is ridiculous — my family doesn't even do that! But one of our core values is we don't hire them unless we love them.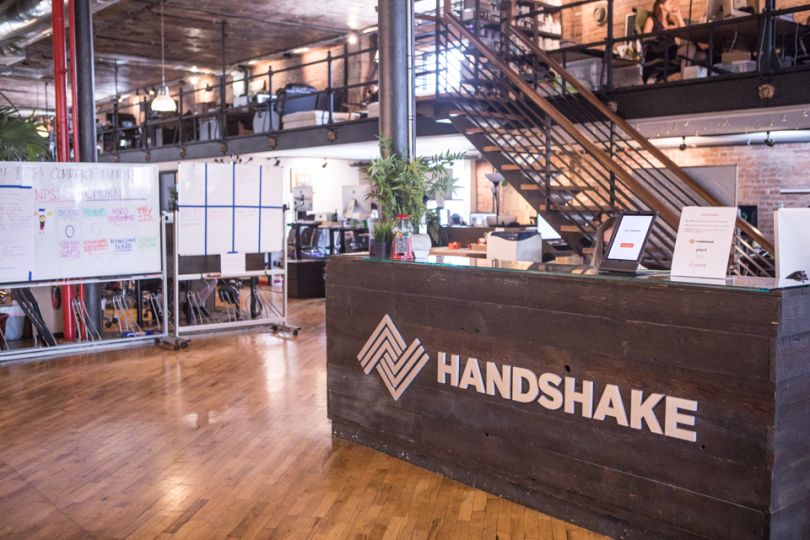 It seems like you all have a lot of respect for each other. Where would you say that comes from?
Bell: I think it comes from the top down. Upper management is so supportive. After getting an angry email from a customer who was out of line, our CEO told our team that he trusts us and would never accept that sort of bullying behavior. Imagine working somewhere else where you didn't have the support. You could get a write-up if a customer says something and doesn't give enough context. His trust and faith in the people he hires comes through in moments like that.
Shtemberg: Everyone also does a good job of stepping in and helping each other out. We have an initiative called "Taking Claire of Business," where each of us will sit at the front desk and let Claire, our office manager, either take a lunch break or tackle other tasks uninterrupted.  
What are some of your team traditions that do an especially good job of bringing people together?
Dave Wolf, software engineer: Every Friday, we have a "who's killing it" meeting where we all get together and call out someone who did a really great job. What's great about that is anybody, not just a manager, can nominate somebody else. It's great to hear the real stories that are happening during the week that you may not be a part of.
Bell: In customer success, we celebrate when somebody hits a certain amount of support tickets. We personalize the celebration to the person based on their interests and personality. It's just a nice way to recognize when someone "becomes an expert" on their team. 
Shtemberg: We also have monthly happy hours where we can invite anyone we want to our office. I know a lot of startups have bars in their offices, but ours is a real, fully equipped bar. Both of our CEOs have a background in DJing and will sometimes bust out the tables at our happy hours.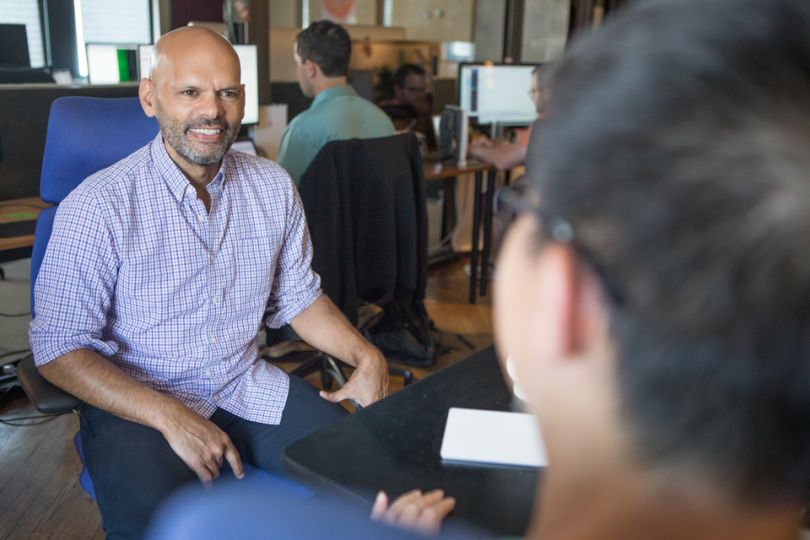 When you're hiring, how do you know you've met someone who is a cultural fit?
Wolf: In engineering, we give potential hires quite a difficult programming task to do in three hours. I think the most important part is how they respond to questions afterwards: "Why did they do something a certain way?" "Can they think of a better approach?" They might have done something well, but if they don't respond well to your questioning it, they probably won't be a good teammate.
Bell: I like to see whether people are honest with me, or whether they're just giving me the response they think I want to hear. If someone is able to be vulnerable and give me their real answer — and not just the interview answer — that's a strong indication that they'd be a good fit here. We spend a lot of hours together, and if you don't enjoy communicating openly and honestly, you're not going to like it here.
You have a really cool, unique office. How does the space reflect your culture?
Bell: One of the quirky parts of our space is that each conference room has a unique name with special meaning. Our "Mission" office is a nod to "Mission Chinese," which is the restaurant our team would use to interview candidates. There's also "Pahlah," which is the way our Australian co-founders pronounce the word "parlor."
Faria: There's a lot about this space that shows off our culture. We share a floor with a few other companies and there's a whiteboard for us to play games together. There's a hammock in our lofted office space. Skateboard culture is pretty big around here. Our CEO can sometimes be spotted skating down the hallway.
Photos by Ken Pao. The interview has been edited for length and clarity.