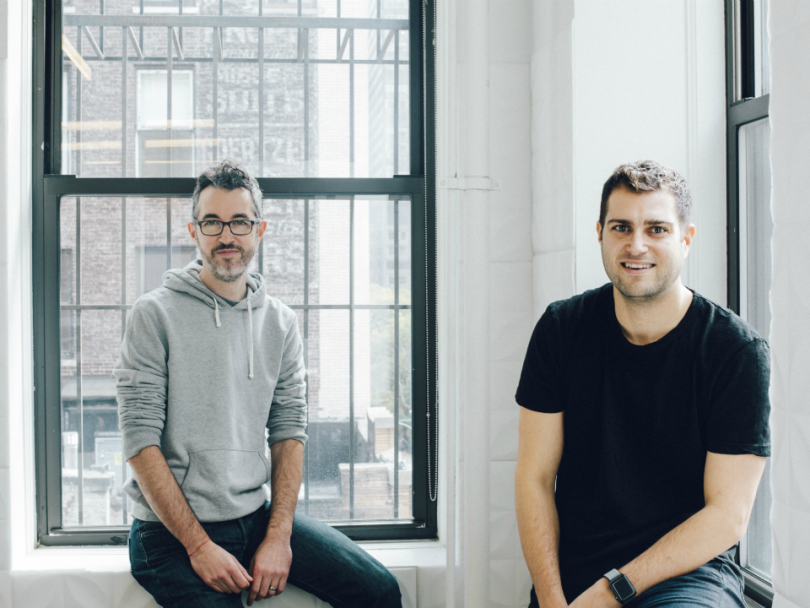 A new prescription is almost always required for a contact lens refill, even though 80 percent of patients simply renew their same prescription. This results in contact lens-wearers paying hundreds of dollars in out-of-pocket fees for simple opthamologists visits — not to mention the time spent simply getting to and from the appointment.
So Simple Contacts developed a telemedicine program where lens wearers have their eyes examine digitally by a licensed opthamologist. The cost for each virtual visit? Just $20.
Since its inception in April 2016, Simple Contacts has risen through the ranks to become a top telemedicine provider, specializing in the field of eye care. Now, with a fresh infusion of $16 million in capital, Simple Contacts is poised to be a key player in the digital transformation of medicine.  
Founded by tech industry veterans Joel Wishkovsky and Ryan Quigley, the company was borne out of the difficulty many contact lens consumers have faced throughout the years.
"The inspiration was simple: I needed to renew my contact lens prescription ahead of a trip out of the country, and I simply didn't have time to schedule an appointment and visit a doctor," Wishkovsky explained to Built In NYC. "My co-founder, Ryan, and I had been exploring the healthcare space and looking for ideas to tackle, so we decided to treat this as a test case. We connected with Dr. Saya Nagori, an NYU ophthalmologist who is now the medical director of Simple Contacts, who guided me through a way to safely renew my prescription by recording a video of my eye exam. Within a couple of minutes, I had a renewed prescription, new contacts, and I was on my way out of the country!"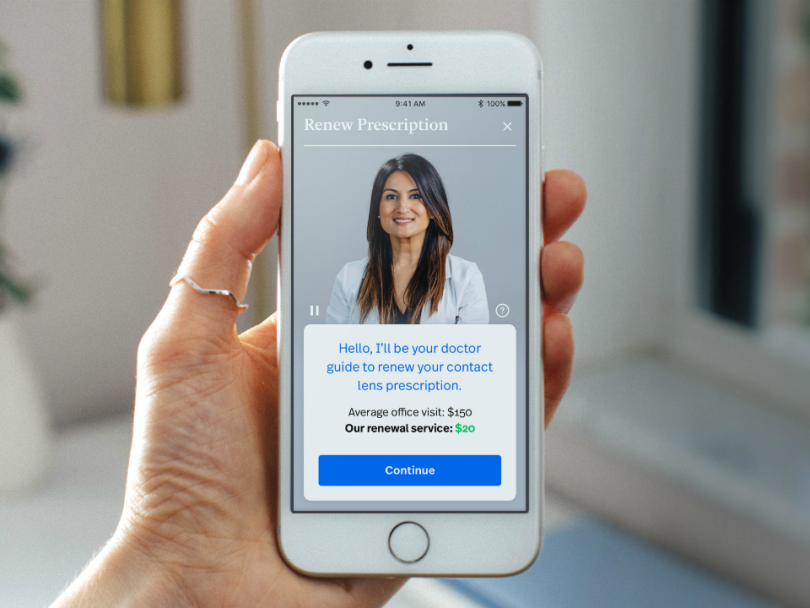 Roughly 40 million Americans wear contact lenses, and since Simple Contacts came on the scene, many wearers have been flocking to the digital eye care solution. According to the company, sales figures quintupled in 2017 and are projected to continue a meteoric rise.
"This is by far the fastest-growing company of which I have ever been a part of," said Wishkovsky. "Hundreds of thousands of patients have used our platform and we've written tens of thousands of prescription. We grow sales by at least 15 percent every month and already generate tens of millions in annual revenue just two years after launch."
The company plans to use the funding to support its skyrocketing demand by investing in marketing and customer service. Down the road, Simple Contacts plans to expand beyond their New York City office, and eventually take their innovative telemedicine technology into other fields of healthcare.
"Our goal is bigger than simply contact lenses," said Wishkovsky. "We want to make the U.S. healthcare system more affordable and convenient for millions of patients. Visiting a doctor's office is often medically unnecessary, especially for routine prescription renewals. Those visits have a real cost, both financially for patients and U.S. taxpayers, along with a cost in time and headaches. In 2019 we plan to expand our offerings to address other areas of healthcare, and build out a suite of products under the 'Simple Health' umbrella."
Overall, Wishkovsky said, "The future looks bright."